This year's Thessaloniki International Fair (85th TIF) is dedicated to "Greece's Past, Present, and Future" within the framework of the country's 200th anniversary since the Greek Revolution. As the fair concludes on Sunday, September 19, 2021, the Metropolitan Organization of Museums of Visual Arts of Thessaloniki-MOMus -which is located in the "heart" of the TIF Exhibition Center – lives in the "rhythm" of Greece's greatest exhibition event and invites the public to a new cycle of interventions in public space, hosting video works on the exterior surfaces of its building, for a specific period of time.
"What we need is a museum of contemporary art, which is open to society. I strongly believe in the connection of art with public space. Museums should not be closed spaces. They should be permeable" says the Museum's deputy director, Syrago Tsiaras.
More specifically, the first implementation of the new program "Public Art Projections" was made with the screening of Maria Sideri's work titled "Rhizhotomikon" (11-19 Sep 2021, from 20:30 to 23:00), in which the artist delves into the boundaries between wholesomeness and toxicity, as seen in the relationship between man and nature.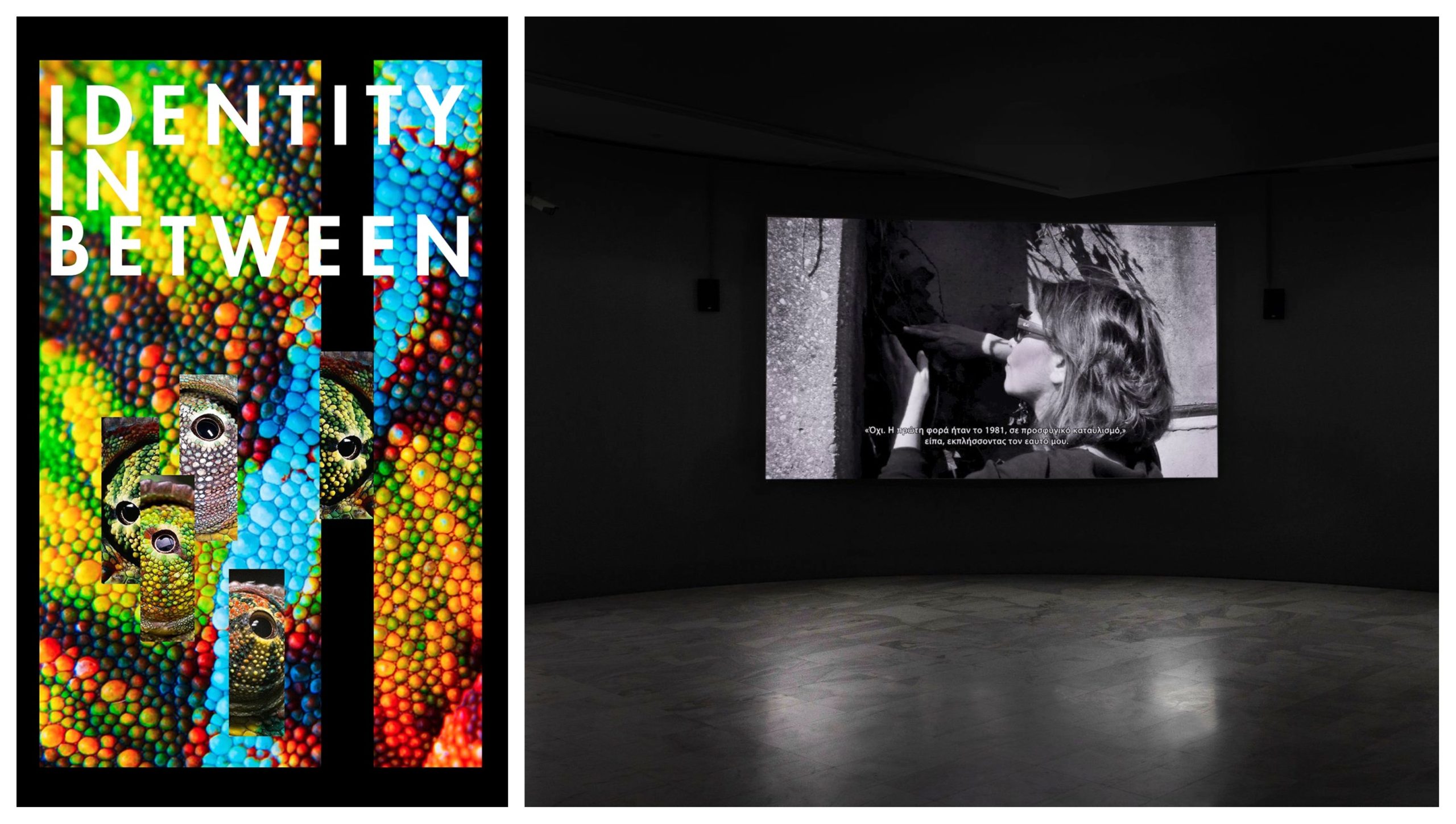 The performance project is part of the collective work "Identity in Between", directed by Efi Spyrou and organized/produced by RunOnArt, a non-profit organization whose aim is to empower contemporary art, reactivate interdisciplinary synergies, and bring local art communities voices closer to international audiences.
Running through September 26, 2021, with the support of NEON and the Ministry of Culture and Sports, the "Identity in Between" project explores the multiple terms – social, cultural, psychological – on the basis of which identities are formed: "Today more than ever, we live in the age of identities, accepting that there is no single self and that identity is not something singular, impenetrable and fixed, but something multifaceted, polyphonic and flowing, opening up a wide field of discussion, reviews, and new narratives".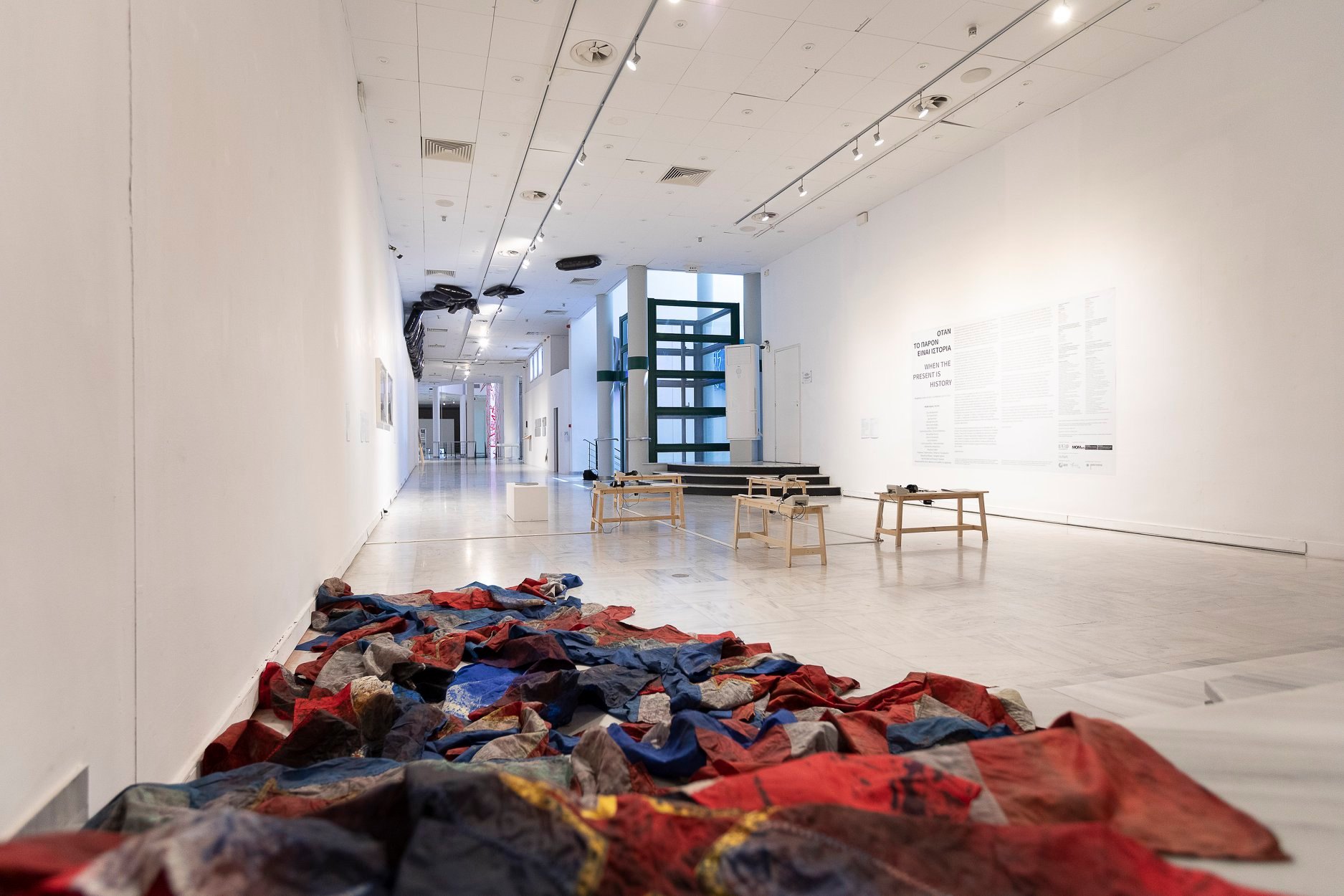 Apart from Maria Sideri's work, the project is also hosting and screening video performances from the following artists: Tzeni Argyriou, who is concerned with the relation between technology and human existence in the digital world, Μarianna Kavallieratos who aims to step into other peoples' shoes during multiple everyday routes, Virginia Mastrogiannaki who touches on the issue of different images per age and attempts a return to youthfulness, and Eliza Soroga who takes on multiple professional identities during work interviews.
More info: visit the MOMus official website
Read also on GNA: 84th Thessaloniki International Fair – The colorful exhibition, 7th Thessaloniki Biennale of Contemporary Art: taking a stance on contemporary social issues; Arts in Greece | Exploring the Athens Metro, Greece's Underground "Museum", Arts in Greece | Athens: Europe's New Mecca for Street Art, "Greece 2021" | The celebrations for the 200th anniversary of the country's Independence War
E.S.