World Mental Health Day is observed on 10 October every year, with the overall objective of overcoming myths and negative stereotypes, raising awareness of mental health issues around the world, and mobilizing efforts in support of mental health. On the occasion of this year's World Mental Health Day, Greek News Agenda pays tribute to Yannoulis Chalepas (1851-1938), the most distinguished sculptor of modern Greece, whose story is almost as impressive as his work.
Who would have known that the greatest Greek sculptor of the 19th century, whose work has been influencing young sculptors in Greece and abroad, was tormented by his inner demons for a big part of his life?
Yannoulis Chalepas was born to a family of marble cutters in Pyrgos (also known as Panormos village) on the island of Tinos; he decided to study sculpting despite his family's wishes that he become a merchant. Thus, after completing a bright education at the Athens School of Fine Arts (1869-1872) under Neoclassical sculptor Leonidas Drossis, he continued his studies at the Munich Academy (1873), under another Neoclassical sculptor, Max Ritter von Widnmann, on scholarship from the Panhellenic Holy Foundation of the Evangelistria of Tinos.
Chalepas gained recognition for his work since the beginning as he was one of those rare artists whose work was mature from early on, as testified by the three monumental works from his first creative period which survive intact, all characterized by the exceptional way in which the doctrines of neoclassicism are used: Affection (1835), Satyr Playing with Eros (1877) and above all, the legendary Sleeping Female Figure (1877) which was placed on the tomb of Sophia Afentaki at the First Cemetery of Athens.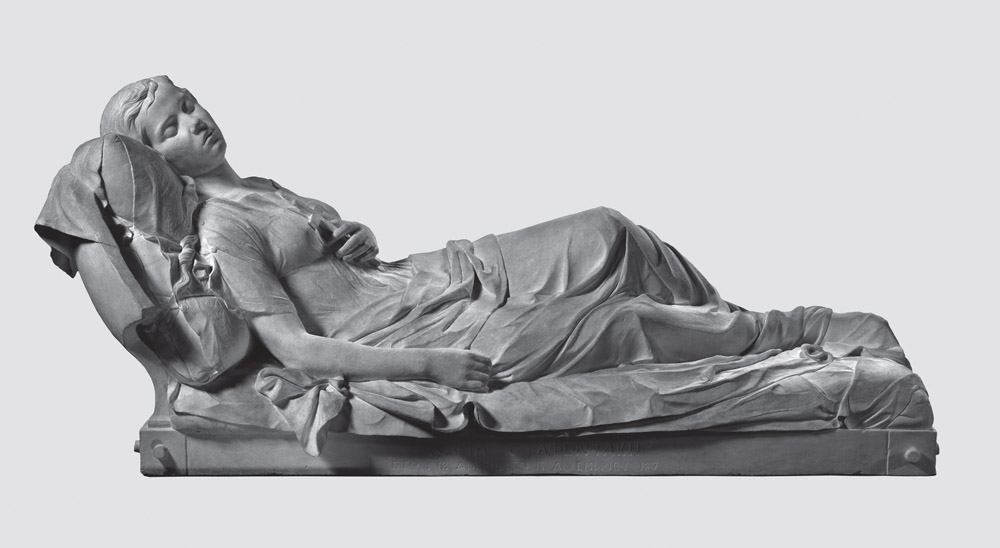 Chalepas was 37 when mental illness knocked on his door after a breakdown that was triggered by his perfectionistic tendencies, his overworking habits, and a rejection of his marriage proposal by the family of his love. In fact, he began destroying some of his sculptures and made several suicide attempts. His parents sent him on a trip to Italy to recover, but the treatment he followed later proved to act only temporarily. Following his return to Greece, he started showing symptoms again. Due to the deterioration of his mental health, doctors diagnosed him with dementia in 1888, and the artist was admitted to the Mental Hospital of Corfu; as a result, he remained in complete creative inactivity for fourteen years (1888-1902).
Following the death of his father, who seems to have been responsible for his confinement, his mother brought him back to the island of Tinos in 1902. However, blaming art for her son's illness, Chalepas' mother prevented him from working as an artist and destroyed any works that he made. Thus, he was to live in isolation and contempt, in a kind of limbo, grazing sheep and running errands until his mother died, in 1916.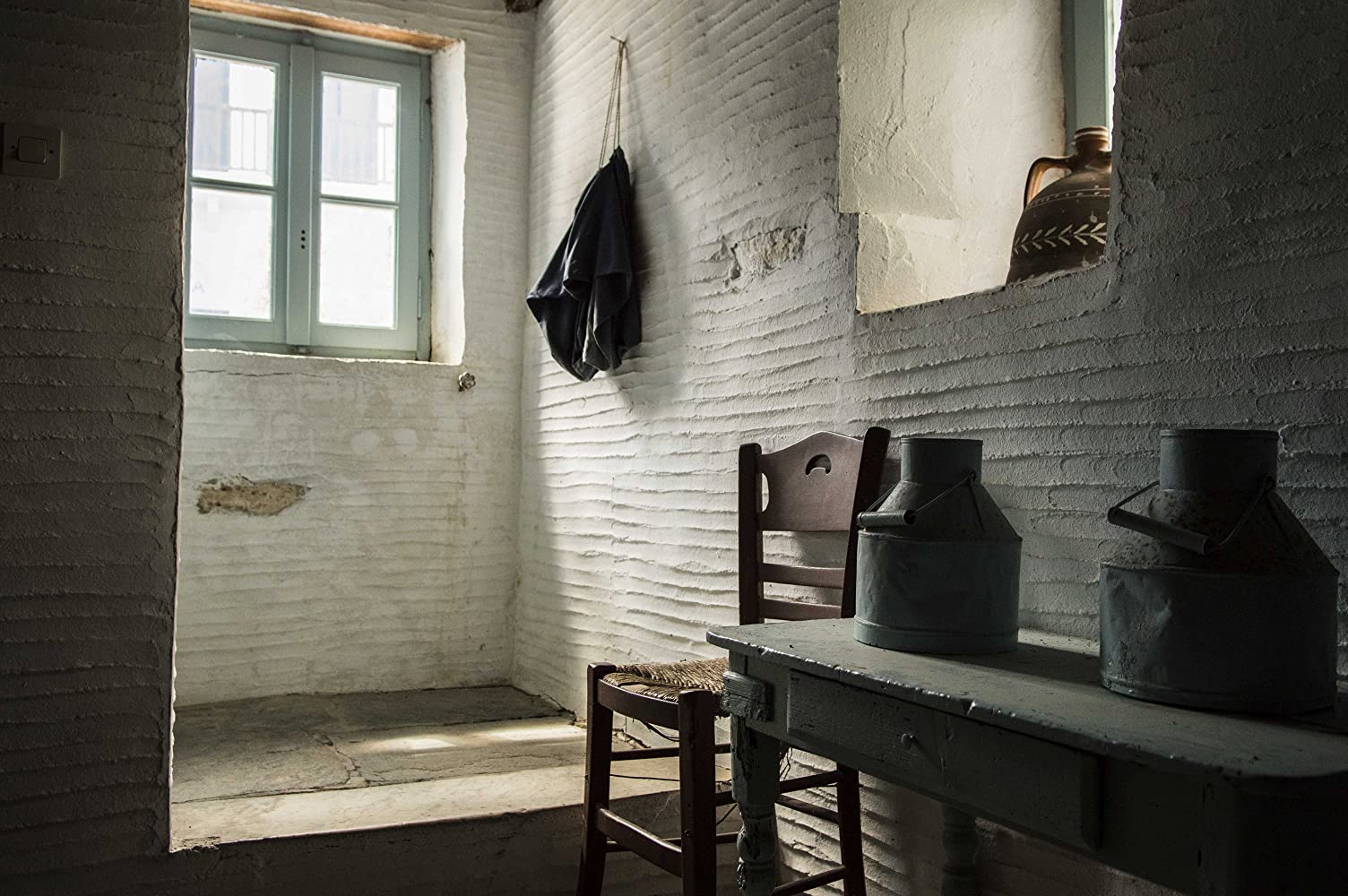 The peculiar course that Chalepas' life took did not, naturally enough, allow for much exhibition activity during his lifetime. However, following his mother's death, Chalepas found the courage to start sculpting again. The period 1918-1930 was a long period of awakening to the light of sanity into the world of art. His contacts with intellectual circles in Athens became more frequent, and public interest began to mount. Eminent personalities of the arts visited him, including Thomas Thomopoulos, member of the Academy of Athens, and Zacharias Papantoniou, director of the National Gallery.
In 1925, an exhibition of Chalepas' works was organized by the Academy of Athens, and in 1927 he received the Academy of Athens "Award for Excellence in Arts and Letters". In 1928, a second exhibition was presented by N. Velmos at the Art Asylum. In 1930, thanks to the interest of his niece Irene, Chalepas moved in with her family in Athens. He was to spend the last years of his life, until his death in 1938, in an atmosphere of general admiration, which he hardly noticed, however, as he was desperately struggling to make up for the lost time in his work.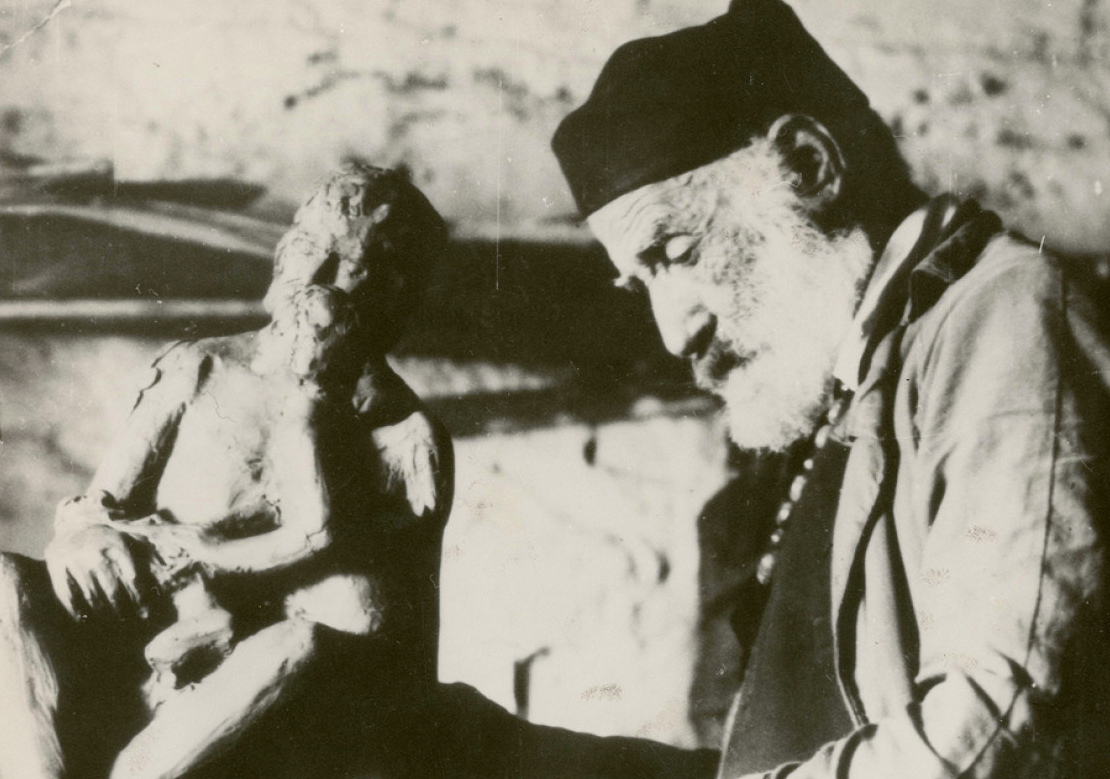 Despite the fact that Chalepas had been cut off for years from the developments taking place in both Greek and European sculpture, his works often are oddly in tune with the avant-garde quests to be encountered in expressionism, cubism, and surrealism. Greek antiquity continues to be his main source of inspiration, while at the same time he elaborated on compositions that had been begun before the onset of his illness.
More specifically, scholars identify two phases in Chalepas' "post-sanity" creative production. The first corresponds to the years of rehabilitation in Tinos, from 1918 to 1930, during which he did not use any kind of framing as he wanted to express himself with absolute freedom; and the second phase spans the last years of his life, from 1930 to his death in 1938, during which he expressed himself in a completely different style, instinctually and spontaneously, based on his inner anxieties and experiences. Dream, imagination and reality know no boundaries in Chalepas' "post-sanity" works. They become communicating vessels. The continuity of time and place is abolished. According to the artist himself:
"The new [elderly] Chalepas has surpassed the old [young]"
It seems that his mental illness, solitude, silence, and pain became the secret workshop out of which a new Chalepas emerged.
Read more about the Yannoulis Chalepas' Museum and the Cultural Foundation of Tinos
More info on World Mental Health Day 2020 campaign and key events: an opportunity to kick-start a massive scale-up in investment in mental health
E.S.
TAGS: ARTS | FESTIVALS | GLOBAL GREEKS | HERITAGE | HISTORY | HUMAN RIGHTS