Athens is a city with outstanding cultural heritage, but also excellent examples of interesting contemporary architecture. Have you ever wondered why they were built? How they were designed and manufactured? Behind the facades and the doors of many of these buildings lie astonishing spaces to be explored, from historical sites to contemporary residences and public buildings.
Athens' most fascinating buildings will welcome visitors for the third consecutive year during Open House Athens (OHA) on April 15 to 17. Public and private buildings of significant architecture will open their gates to the public and the city will be transformed into a huge open museum, with its buildings being the exhibits. This year, 91 buildings and spaces in the city will showcase everything from ultra-modern to neo-classical designs. Among the highlights will be tours of the Athens City Hall, the General State Archives, the National Library, the recently renovated Piraeus Municipal Theater and the Athens Concert Hall.
"Undoubtedly, people are particularly interested in private homes. They want a chance to witness first-hand how other people in their city live and function," says Renata Douma, OHA's communication spokesperson. "But beyond the curiosity factor, the initiative may make people respect their city more […] Ultimately, what we want is for people to genuinely care about their city." From backstage walks to the Gloria Theater on Ippokratous Street and the secret boudoirs of the home of Angeliki Hatzimichali in Plaka, the walls always have a story to tell even when the owners are absent or dead. At the end of the day, people will have a better understanding of not just architecture, but of the city of Athens itself.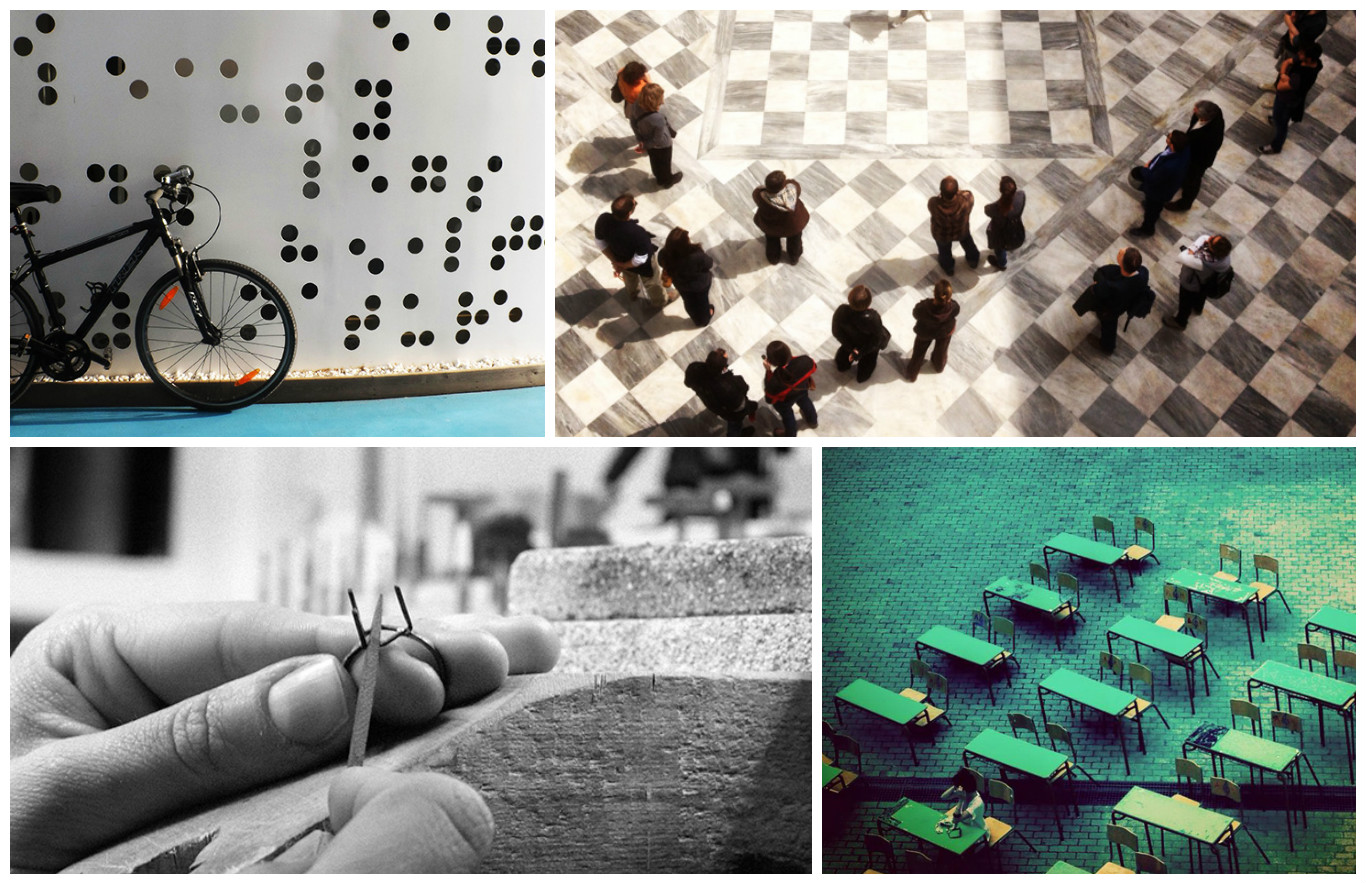 During the event, scheduled tours will be held to the city's creative and production areas. The creators-producers themselves will present the tours and visitors will have the opportunity to see up close how they work. Participants may also get acquainted with the city's architecture by bike. During the OHA weekend (16-17 April) scheduled bike tours will take place in specified routes around the city. Guests will additionally have the chance to participate in the photo competition (15-24 April) by uploading a photo on instagram taken during the event. The three best photos will be awarded.
Open House Worldwide is one of the most important global institutions for the promotion of architecture. It was first launched in London in 1992 and has now spread in more than 25 countries around the world, aiming to familiarize the public with outstanding architecture by showcasing each city's timeless range of quality projects. In Greece, the first Open House event took place in Thessaloniki in 2012 and is implemented every autumn ever since, while the corresponding event in Athens is held every spring. Open House has already taken place twice in Athens (4-6th April 2014, 15-17th May 2015) with an enthusiastic response from the public.