Greek folk tales descend from Aesop and Greek antiquity, as well as medieval storytelling in the pivotal south-east Mediterranean world that linked Christianity, Islam and Byzantium. These tales, told by folk narrators throughout Greek-speaking regions up to our times, are wondrous, whimsical stories about doughty youths and frightful monsters, resourceful maidens and animals gifted with human speech. The tales weave substantive motifs, characters, and forms into a rich tapestry capturing the temperament and ethos of the Greek folk psyche.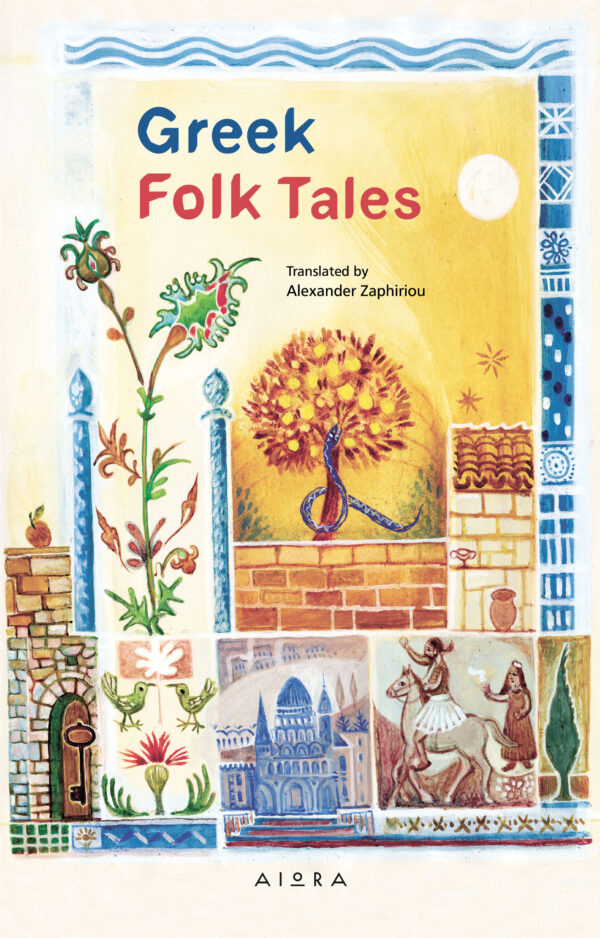 Greek Folk Tales (Aiora Press, 2023), translated by Alexander Zaphiriou*, comprises a selection of some of the most well-known folk tales that make up the rich Greek folk tradition passed down to us by word of mouth inextricably linked to the Greek countryside, narrated during long winters or summer starry nights. "The obvious challenge was orality", says Zaphiriou. "Storytellers were entertainers just like the ancient bards declaiming Homeric rhapsodies. A written rendering of the stories has to hold on to the sense of their being spoken narratives". Heroic human deeds and adventures, animals with the power of speech, fairies [neraides in Greek], witches, nymphs, goblins [kallikantzaroi in Greek] make up a rich kaleidoscope of Greek folklore that English-speaking readers will have the chance to delve into and get familiar with.
The folk tales included in the volume were collected in the late-nineteenth to mid-twentieth century. They were found in Greek-speaking lands, including Asia Minor and Cyprus. A few have been borrowed from traditions beyond Greece, while some have come down to us from antiquity, including Aesop-like fables with speaking animal characters. A full spectrum of Greek folk tales exists in the work of G.A. Megas (1893-1976), ethnographer, professor at Athens University and first president of the Hellenic Ethnographic Society, and Nikolaos G. Politis (1852-1921), Megas's teacher and forerunner. "They did for Greek tales what the Brothers Grimm did for German Märchen (folk tales)", Zaphiriou points out.
A.R.
*Alexander Zaphiriou studied Comparative Literature at Columbia University, in New York. Ηe has worked as an interpreter for the Council of Europe, the IMF, and other international organizations since the '90s. He has translated fiction and non-fiction from and to English and Greek. His compilation Myths Behind Words was published by Aiora Press in 2018.
Read more: READING GREECE: Aiora Press, a Publishing House that Promotes Greek Literature beyond National Borders; BOOK OF THE MONTH: 'Greek Folk Songs' – A Bilingual Edition that Sheds Light on the Greek Demotic Tradition; BOOK OF THE MONTH: Rebetika – Songs from the Old Greek Underworld
TAGS: LITERATURE & BOOKS | READING GREECE