Unfolding a microcosm of twentieth-century Greece – and by extension of twentieth-century Europe – as it emerged from the physically and psychologically traumatic experiences of the Second World War, Invalids and Wayfarers ranks among the best works by one of the most prolific Modern Greek writers. It is the story of Theano Galati, artist and idol of the Greek theater, whose life is intermingled with the major historical events of her era. The novel constitutes an admirable addition to the vast literature of the saga of WWII.
The author turns the ugliness of war and occupation into art. He convincingly observes the humanity even of the deadly enemy and the beauty of Athens in its shell-pocked destruction: the lilacs from the dead land, so to speak. The story is told in two stages, the second written long after the first, the first from the outside in: in a tidy and lucid third-person narrative; the second from the inside out: through the experiences documented by the protagonists. Together they chronicle an era as they follow the fated course of Theano Galati.
The author
George Theotokas (1906-1966) belongs to the so-called "generation of the 1930s", which has given Greece some of its finest writers. After studying in Αthens, Paris and London, he published his first essay Free Spirit in 1929, followed by three novels before World War II: Argo (1936), The Demon (1938), and Leonís (1940). In 1945 he was a candidate for the Nobel Prize in literature. After the war, he became more involved with the theater and served twice as director of the National Theater of Greece.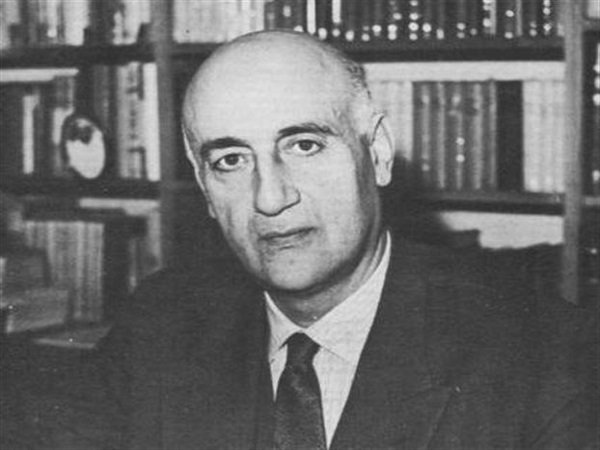 His contact with European culture and especially French intellectuals played a significant role in the formation of his personality and his attitude towards Greek society. Free Spirit (1929) has been claimed as the manifesto of that generation and his contribution as a novelist, short story writer, essayist, dramatist, founder and editor of literary journals has secured for him an important place in Modern Greek letters and as a social and cultural critic.
His celebrated novel Argo, which portrays a developed picture of adolescent life and the fate of Hellenism in Constantinople during the Asia Minor War and in Athens during the interwar years, constitutes a vivid picture of the existential impasse of contemporary bourgeois society. Together with Leonis, which described the writer's childhood and youth in Istanbul, they are considered among the most typical examples of the new bourgeois novel.
TAGS: LITERATURE & BOOKS | READING GREECE