When Sally Jane Smith sets out for Greece with her mother's 1978 travel diary in her pocket, she is searching for the wanderlust she lost in a devastating overseas road accident. As she ventures into the heart of the Mediterranean – wandering volatile landscapes, exploring historical sites, pairing books with places and savouring the tastes of Greece – she finds it is possible for a clumsy, out-of-shape woman on a budget to experience a life-changing journey.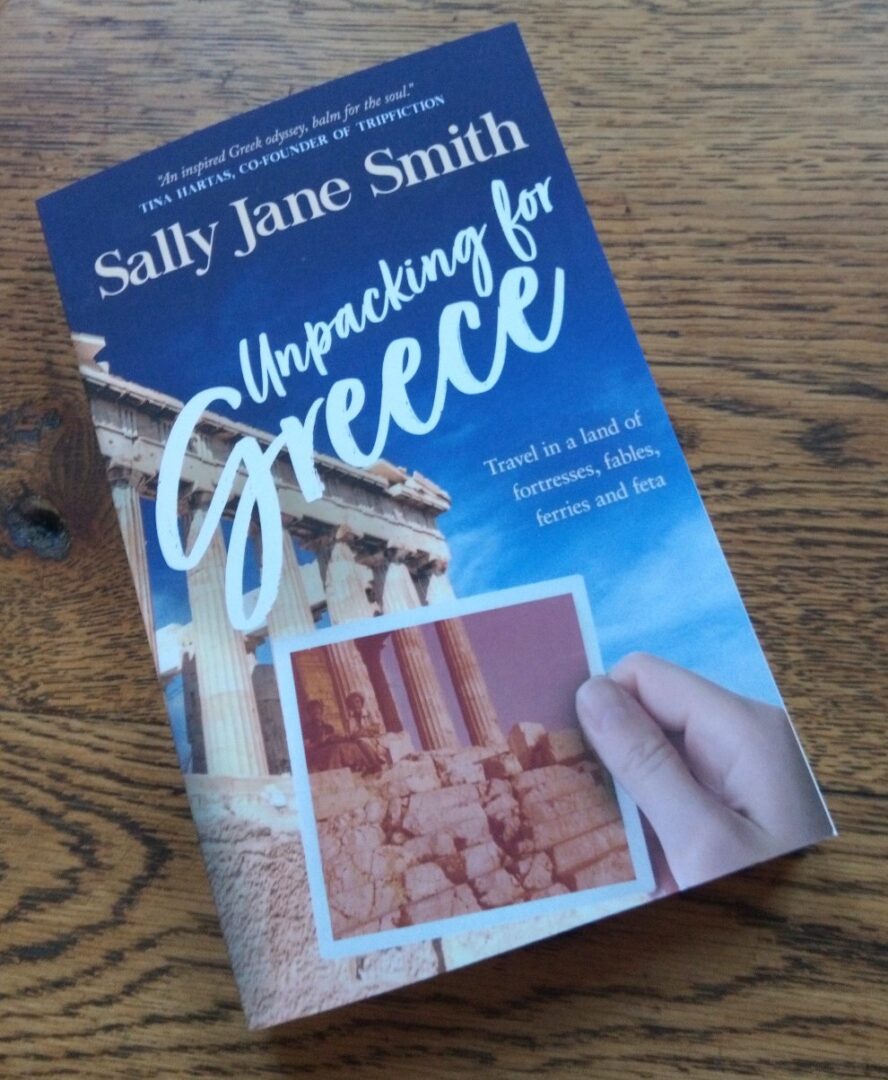 Unpacking for Greece journeys through some of the most iconic destinations on the Greek mainland and islands, including Athens, Monemvasia, Meteora, Santorini and Rhodes.Described by Tina Hartas, co-founder of TripFicton, as "an inspired Greek odyssey", the book provides a rich armchair travel experience for those who remember, plan, or dream of a trip to Greece. "I didn't know my mother's journal existed until a few days before my first trip to Greece. That tiny notebook with its scuffed red covers became a treasured travel companion, and helped me make peace with the memory of my mum, who died when I was in my twenties," says the author.
In a story told with warmth, humour and a fascination with Greece's natural and cultural heritage, Sally connects with her past, overcomes her fears and falls in love with life again, one olive at a time. "[Sally Jane Smith's] eloquent and beautiful descriptions are so vivid, you'll travel right alongside her," says Maria A. Karamitsos, Greek-American journalist and author. "It's a story of re-learning to trust oneself, opening to possibilities, making peace with the past."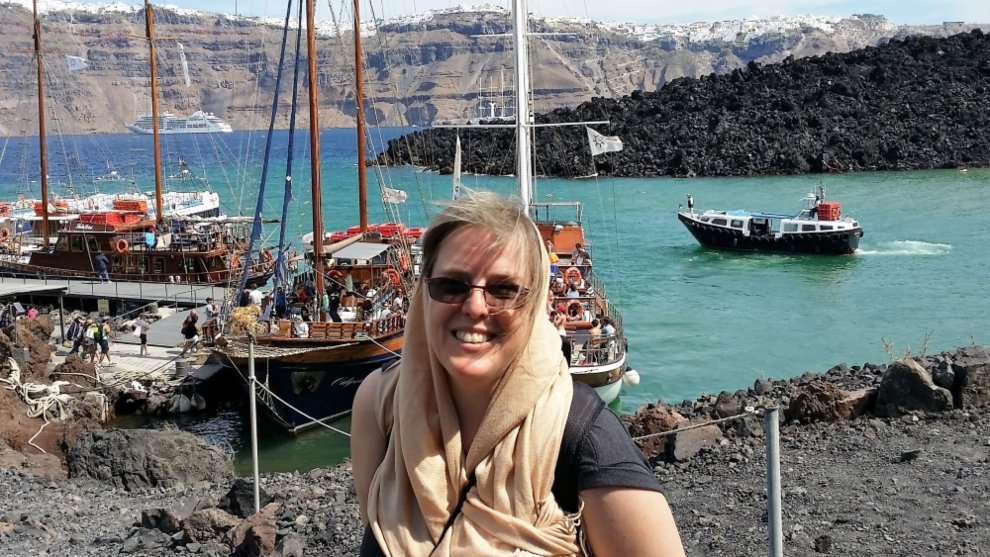 The author
Sally Jane Smith has lived on five continents and visited thirty-three countries, but she gives credit to Greece– and particularly a serene writers' retreat named Limnisa on the Peloponnese Peninsula –for turning her into a writer. She has worked in museums, universities, a language institute, a residence for people with disabilities, an art gallery, a primary school and a wildlife park. She completed a residency at Varuna, the renowned Writers' House in Australia's Blue Mountains, in 2018, has published travel articles in Gulf News and Trip Fiction, and craft pieces in Women's Ink! and Brevity Blog. Her creative non-fiction also appears in Itchy Feet: Tales of Travel and Adventure and the Newcastle Short Story Award Anthology 2022. She is currently based in Australia.
A.R.
TAGS: LITERATURE & BOOKS | READING GREECE