Eight hours and thirty-five minutes". That's the duration of a flight from New York to Athens. And that's how Fotini Tsalikoglou's novel titled The Secret Sister begins. The year is 2013 and Jonathan Argyriou, a Manhattan-born Greek-American in his early 30s, is bound for the Greek capital, in what will be his first visit to his family's homeland. As the plane prepares for take-off, he fancies his absent sister Amalia is strapped into the seat next to him, beginning an imaginary conversation with her that will last the length of the flight and reveal the full story of his family's troubled past.
In her English-language debut, Tsalikoglou explores the spaces between the past and the future through an intimate glimpse at the lives of immigrants both leaving and returning to their homeland. Mary Kitroeff's translation of the book was included in World Literature Today's list of '75 Notable Translations' for 2015. Tsalikoglou story and Kitroeff's seamless translation are engrossing, thrusting the readers immediately into Jonathan's head space, compelling them to travel with him on this psychological journey to the center of shared grief.
For Jonathan, a journey to crisis ridden contemporary Greece will unleash a century of buried family secrets. From the burning quay at Smyrna to present day Manhattan, the Argyriou family has been pursued by disaster. In the 1922 Greco-Turkish War, little Frosso and her sister Erasmia flee as Turkish soldiers descend on their village. Orphaned and destitute, the two girls have only each other to rely on as they scrape together a life in the immigrant slums around Athens. Eighteen years later, Europe is stewing and Frosso is offered a chance for a new life in America by her fiancé Menelaos. Compelled to leave by the impending war, Frosso boards the ship "New Greece" with a heavy heart, but before the ship reaches harbor her grief takes hold and Frosso throws herself into the ocean. A forlorn Menelaos returns to Greece and marries his beloved's sister, Erasmia, and the couple eventually settles in New York. They bestow on their only daughter the haunted name of her departed aunt but the burden of family history ultimately destroys Frosso and compels her son Jonathan to uncover the shadowy history of the Argyriou family.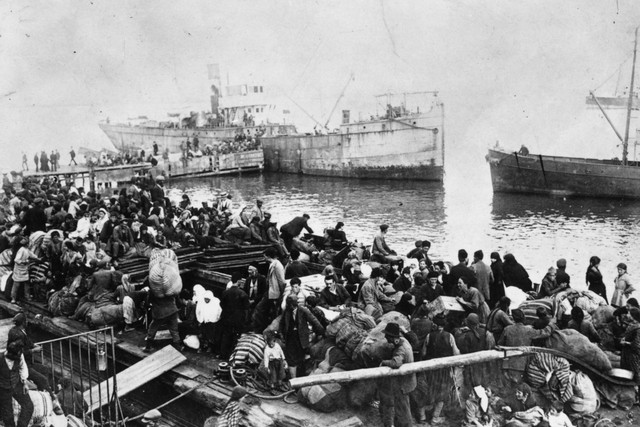 How much power can a single name hold? Can we ever truly outrun the catastrophes of the past or are they destined to hold sway over us forever? These are the questions that are central to Jonathan's journey. As Tsalikoglou traces back the traumatic history of a single family, she draws upon the larger tragedy of a country divided, a homeland in turmoil, and a people suffering from displacement and a loss of identity.
"A hauntingly poignant look at the secret lives and memories of those with whom we consider ourselves closest and the ways in which places can be defined for generations by the secrets we keep and the truths we reveal." – World Literature Today
'The Secret Sister is a mesmerising read; a psychologically rich and haunting study of things lost in silence….'-The National
'Fascinating insight into the present-day Greek psyche' – The Independent
Psychologically complex and deeply moving, The Secret Sister is a brilliant mediation on the irrepressible need for people to tell stories. The prose is concise, leaving as much to the imagination as it spells out. Tsalikoglou's use of the details is masterful as she slowly peels back layers of meaning and family history to reveal a complex relationship between the Argyriou family and the country they left behind.
Reading it feels like stepping into another person's dream, and indeed in a recent lecture given in Athens Tsalikoglou told a packed room: "Greeks feel like they are in a bad dream". It is a story of painful memories, both collective and personal, that will no longer be kept quiet.
Born in Athens, Greece, Fotini Tsalikoglou studied psychology at the University of Geneva. She is the author of many celebrated novels published in Greece, including Eros Pharmakopoios, I Dreamed I Was Well, and I, Martha Freud. Tsalikoglou is currently a professor of psychology at Panteion University in Athens and a regular contributor to the Athens daily 'To Vima'.
TAGS: LITERATURE & BOOKS