"Disrupting the gaming industry: Greek Cash Rebate 35%" is this year's motto of the Greek delegation at Nordic Game 2019 (22-24 May at Slagthuset in Malmö, Sweden). In its sixteenth year, Nordic Game is the leading games conference in Europe, gathering over 2,000 games industry professionals in Malmö annually. The Greek participation in the major business conference for the third consecutive year is organized by the General Secretariat for Media and Communication of the Ministry for Digital Policy, Telecommunications and Media in the context of the ministry's policy of attracting investments in the sector of audiovisual production in Greece through a set of tax and financial incentives.
Greece has recently introduced new incentives for video game production, including a 35% cash rebate (with no cap) as well as a 30% tax deduction for audio-visual productions with a joint ministerial decision by deputy Minister for Digital Policy, Telecommunications and Media, Lefteris Kretsos, and Deputy Minister for Economy and Development, Stathis Giannakidis, concerning the "Call for boosting the production of audiovisual projects in Greece involving cultural and educational digital games", published in the Government Gazette (Issue B' 1228/2019).
Producers and creators of digital games with cultural and educational content are called to submit their proposals concerning new self-contained productions or post-production works. Thus the plan being implemented over the last eleven months supporting audiovisual production in Greece is further reinforced by incorporating the special conditions pertaining to the design, development and production of digital games. The ministerial decision stipulates the procedures for digital game cash rebates, specifying eligibility, expense categories, and the 35% refund of eligible expenses within six months of completion of the investment proposal's submission.
Commenting on the decision to further expand on the assistance towards audiovisual production in Greece, Deputy Minister for Digital Policy, Telecommunications and Media, Lefteris Kretsos noted that the aim is to optimize the scheme already in place so that the actual needs of both market and creators-producers are met, adding that the State sees creators of digital games as equal partners in every effort towards the audiovisual industry's development in Greece.
The Greek pavilion (no22) will be promoting the Greek game community and its products, as well as the new incentives for game developers and the delegation includes the following games: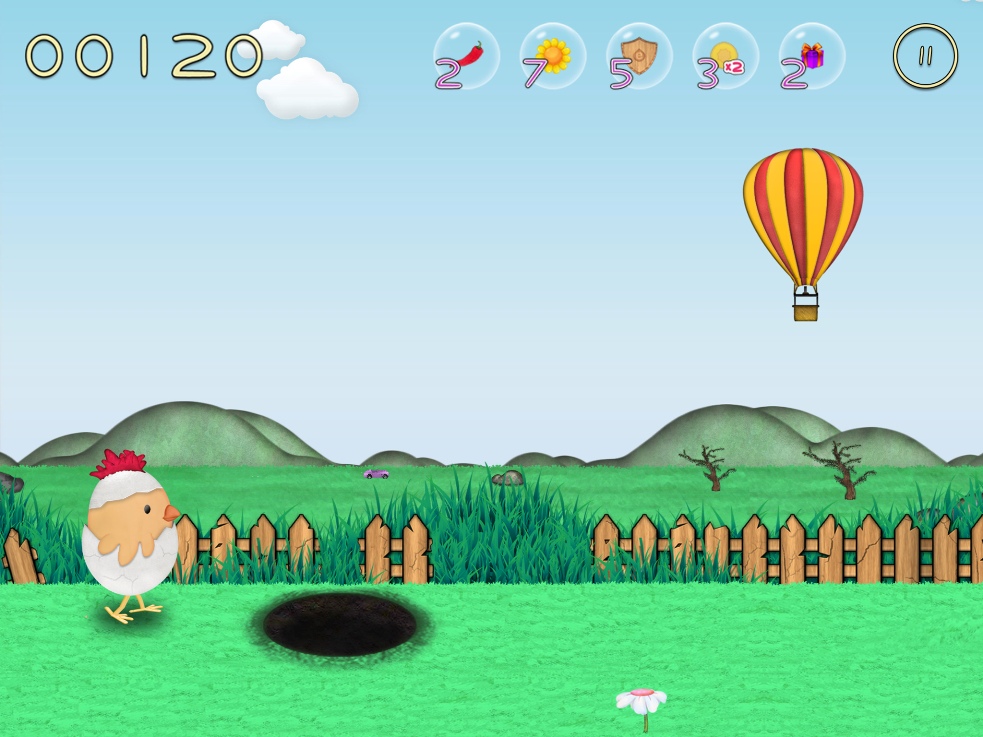 Run Chickie Run/Eurigames
Run Chickie Run is a casual runner and adventure type game for iOS platforms. In this game, the player takes control of Chickie, a newly born chicken, which comes to life all alone and travels through plains, snowy lands and big cities in order to reunite with its lost family. The goal is to help Chickie survive out in the wild on its own, avoiding obstacles and cartoonish enemies.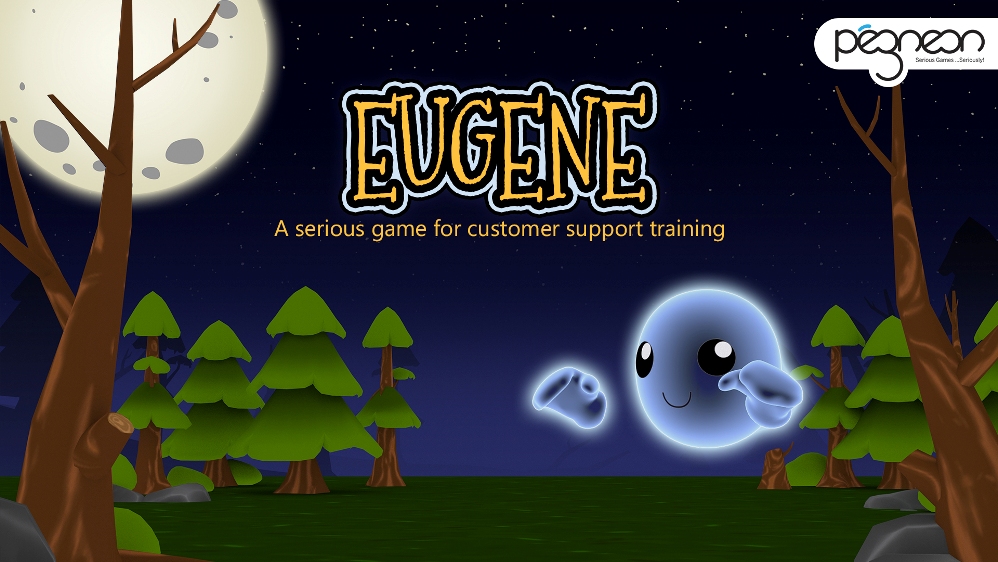 Eugene/Pegneon
Eugene is an engaging and fun serious game for corporate training, developed by Pegneon a leading serious games company in Greece. Eugene game is series of artfully crafted hyper casual mini games with 100% customizable content to best match the special and distinctive training requirements of any organization.
A.T.A.K/ 3Z
A.T.A.K. is a real time strategy game where the player has 3 types of units at his possession. How each unit is controlled differs from each other. The player can control only one unit at a time but he is able to switch between them anytime he wants. The units that are not currently controlled are left vulnerable to the opponent, so a good strategy is the key.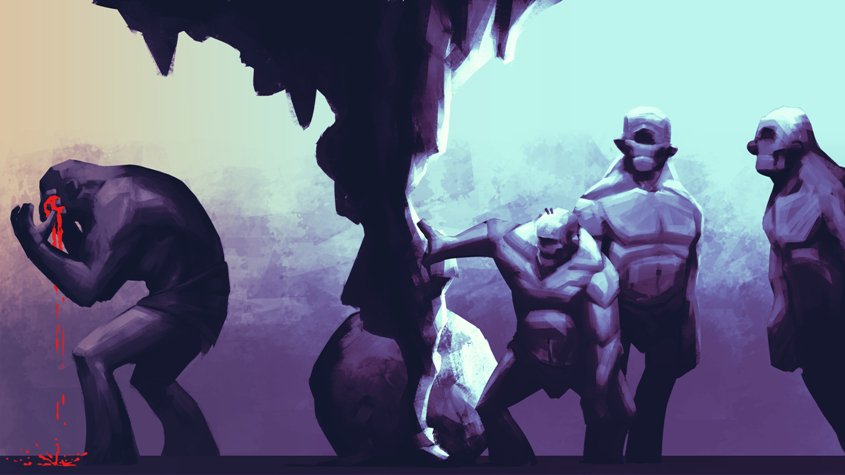 Interactive Classics: Homer's Odyssey/ Another Circus
Interactive Classics: Homer's Odyssey is an interactive storytelling game inspired by point and click, card game and adventure game genres. It is a gamified adaptation of the classic ancient Greek epic poem written by Homer.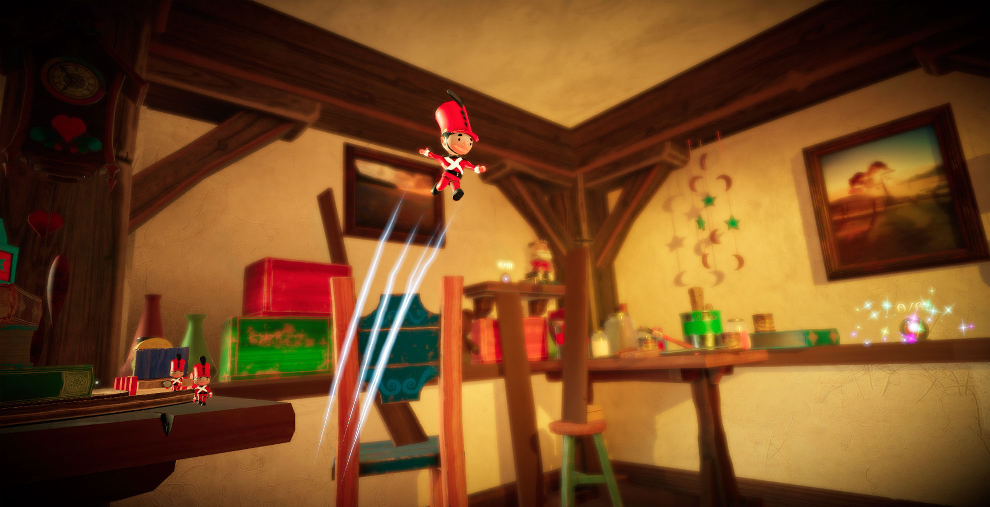 Tin Hearts/ Rogue Sun
Users in Tin Hearts guide squads of tin soldiers to safety through this magical toy filled world. It is a beautiful VR puzzle game with a heartfelt story.

Robbie Swifthand/Pixel Reign (Finalist Nordic Game Discovery Contest)
Robbie Swifthand and the Orb of Mysteries is a 2D platformer consisting of mind intriguing psychology-based level design, epically unique boss fights accompanied by groovy and mystifying music.
Robbie Swifthand and the Orb of Mysteries won the NGDC Season III qualifier at the Athens Games Festival in Greece, and is competing in the NGDC finals at NG19.
Read also via Greek News Agenda: One more reason to film in Greece: A new legal framework of economic incentives, General Secretariat for Media and Communication boosting Greek Gaming & Animation, Lefteris Kretsos on bringing Greece on the global map of the Game and Film Making Industry, 10 Reasons to film in Greece, Interviews and insights on the occasion of the 4th Conference on Graphic Design and Visual Communication of Cyprus, Graphic Stories Cyprus, "Filming Greece": our new series of interviews on Greek Cinema.
F.K.