Greece is the Country of Honour at the 53rd Cairo International Book Fair, the largest and oldest book fair in the Arab world, which will take place from January 26 to February 7, 2022. This honorary participation is yet another confirmation of the excellent bilateral relations between Greece and Egypt, as well as a great opportunity for the Arab speaking readers to get acquainted with both classical and modern Greek literary production. At the same time, it will offer the chance for publishers of the two countries to forge co-operations for the promotion of their literatures beyond national borders.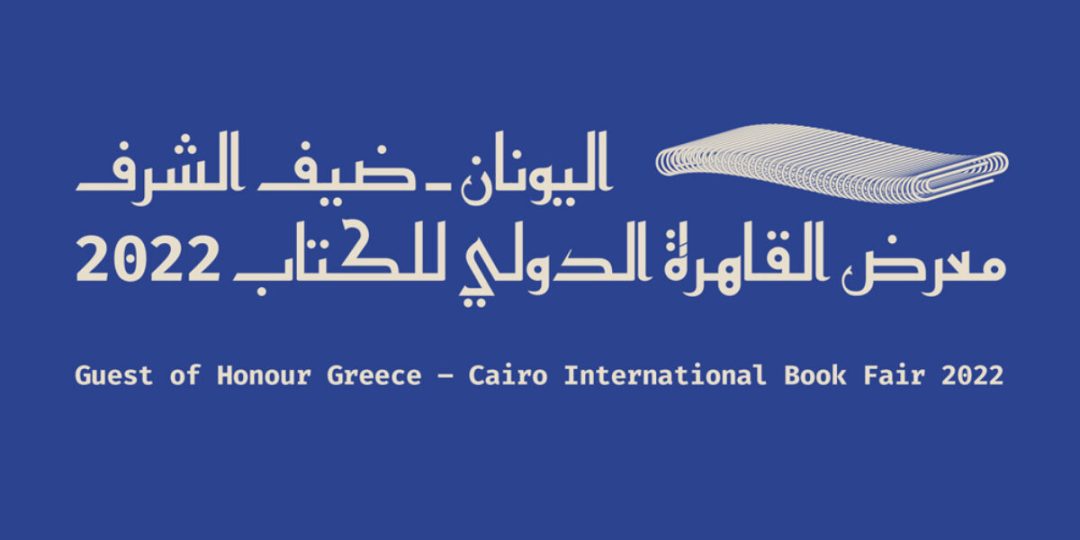 Visitors of the Greek Pavilion will have the chance to get acquainted with various aspects of contemporary Greek literature and culture, as well as the opportunity to meet Greek authors whose books have recently been translated in Egypt, namely Persa Koumoutsi with her book Alexandrian Voices, Amanda Michalopoulou with Why I Killed My Best Girlfriend, Dimitris Sotakis with The Resurrection of Michael Jackson and Alexander Kitroeff with The Greeks and the Making of Modern Egypt. Special emphasis will be laid on the promotion of the new translation funding programme Greeklit, which will be officially presented to the Arab book market in collaboration with the Egyptian Book Organization and the National Egyptian Translation Centre.
The rich cultural programme of Greece also includes:
A tribute to the great Alexandrian poet C.P. Cavafy, including more than 50 works by and about Cavafy in Arabic, Greek and other languages, as well as a presentation of the Cavafy digital archive by the Onassis Foundation, and an art exhibition of works by contemporary artists inspired by the work and life of the great poet, curated by Louisa Karapidaki.
An honorary event in commemoration of the great Egyptian thinker and writer Taha Hussein, founder of Greek studies in Egypt and the Arab world.
A discussion on the bilateral cultural and translational relations between Greek Egypt from antiquity to the present day, and the contribution of Hellenist translators in the dissemination of Greek culture in Egypt.
A discussion on contemporary classical Greek literature, on the occasion of the recent publication of the book Comparative Greek Literature in the Light of New Critical Theories and Interdisciplinary Methods by Dr. Hisham Darwish, Professor of Greek Language and Literature at Cairo University.
The contemporary poetic landscape in Greece and Egypt, and the teaching of Greek poetry at the Department of Modern Greek Language and Literature of Cairo University.
An event on the "Greek Language in Egypt", on the occasion of World Greek Language Day (9 February), in cooperation with the Cairo Cultural Centre.
Educational events for children bychildren's writer and illustrator Lida Varvarousi, in collaboration with the Onassis Foundation.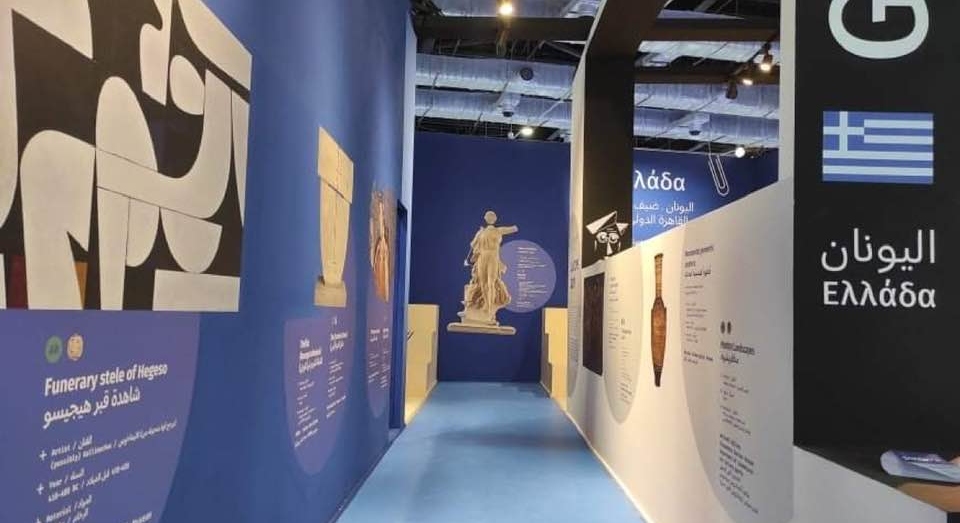 Students from Greek schools in Cairo (Ambetios and Achillopouleios School) will actively participate in the program of cultural events, which will include poetry readings, translation attempts of literary texts, etc. Stay tuned and enjoy the festivities!
A.R.
Also Read: Rethinking Greece | Alexander Kitroeff: "Greek Diaspora has affected the history of host countries around the world"; Reading Greece: Amanda Michalopoulou on Literature's Innate Quest for Form, Non-Linearity in a Post-Modern World and Crisis as an Opportunity for Self and Social Exploration; Reading Greece: Dimitris Sotakis on the Potential of Greek Writers and the Appeal of Greek Literature Abroad
TAGS: LITERATURE & BOOKS | READING GREECE