Yorgos Alisanoglou (Kavala, 1975) is a poet, translator and publisher. He studied Sociology and Political Science and completed postgraduate studies in International Relations and Social Policy. He lives in Thessaloniki, Greece. In November 2005 he founded Saixpirikon Publications and since then he has been directing and has published many titles – mostly poetry, novels, drama. His poetry has been translated into many languages, included in anthologies, and has taken part in various poetry festivals and symposia in Greece and abroad. His book Playground (Kichli publications, 2016) has been translated in French, Danish, Serbian. His book Beehives was released few months ago (April 2021) by Kichli publications.
Yorgos Alisanoglou spoke to Reading Greece* about his latest writing ventures Beehives, which constitutes "essentially an attempt to interpret poetry as a dynamic function…our multidimensional world always in terms of lyrical reflection and aesthetics". He characterized the art of language as "a chronic commitment", commenting that "poetry clearly creates parallel universes, adjacent places, dystopian or even optimistic realities", which is "after all, the mission of art". He also discussed the prospects ahead for books vis-à-vis the recent economic crisis and the current pandemic, noting that "the positive thing is the fact that there is an important and careful discarding by the publishers regarding the titles that are to be published", and concluded that "each one of us must find ways to restart its operation, inventing new solutions".
Your latest poetry collection Beehives was just published by Kichli. Tell us a few things about the book.
The fifty poems included in the Beehives are divided into three sections: "My last world", "Places without feelings", "Some saints".
Starting with the poetic subject, the narration unfolds vertically during a day. Each section corresponds to one of three different phases, in which the "social" bee simulates as a metaphor in an attempt by the poet to study man socially, culturally, erotically – today, now.
The Beehives are essentially an attempt to interpret poetry as a dynamic function, which is blazed, influenced by these days and interpret our multidimensional world always in terms of lyrical reflection and aesthetics.
"In essence, 'Beehives' constitute an attempt to view poetry as a dynamic operation which is influenced and, in its turn, interprets our multi-dimensional world, within the framework of lyrical contemplation and aesthetics". Tell us more
Bees have so much to do with human and consequently with art, in the context of an aesthetic function of everyday life – the way they work and think, the way they offer the scent of flowers to the nymphs, for all those quiet expressing and sounding in a subtle way.
The interest in the components of the microcosm is the focus of my thinking in this book – this "thickening" that begins within ourself, the individual, and passes into the city, into our daily life, into the way we experience and create in the big urban centers. Beehives tell the story of a day in three different phases. The microcosm becomes a megacosm and again a microcosm, in the same sense that the staff becomes collective and vice versa.
The come-and-go of social bees study man through a poetic writing-documentary.
The book ends while it is still being written.
Art, and therefore poetry, follows the way bees work. Just as a bee-eater does not feed the nymphs directly on the flowers, but offers them only their fragrance, so the majestic function of art cannot be revealed immediately, but in fragments, through metaphors, allegory, hints, in the numerous designs to the poem.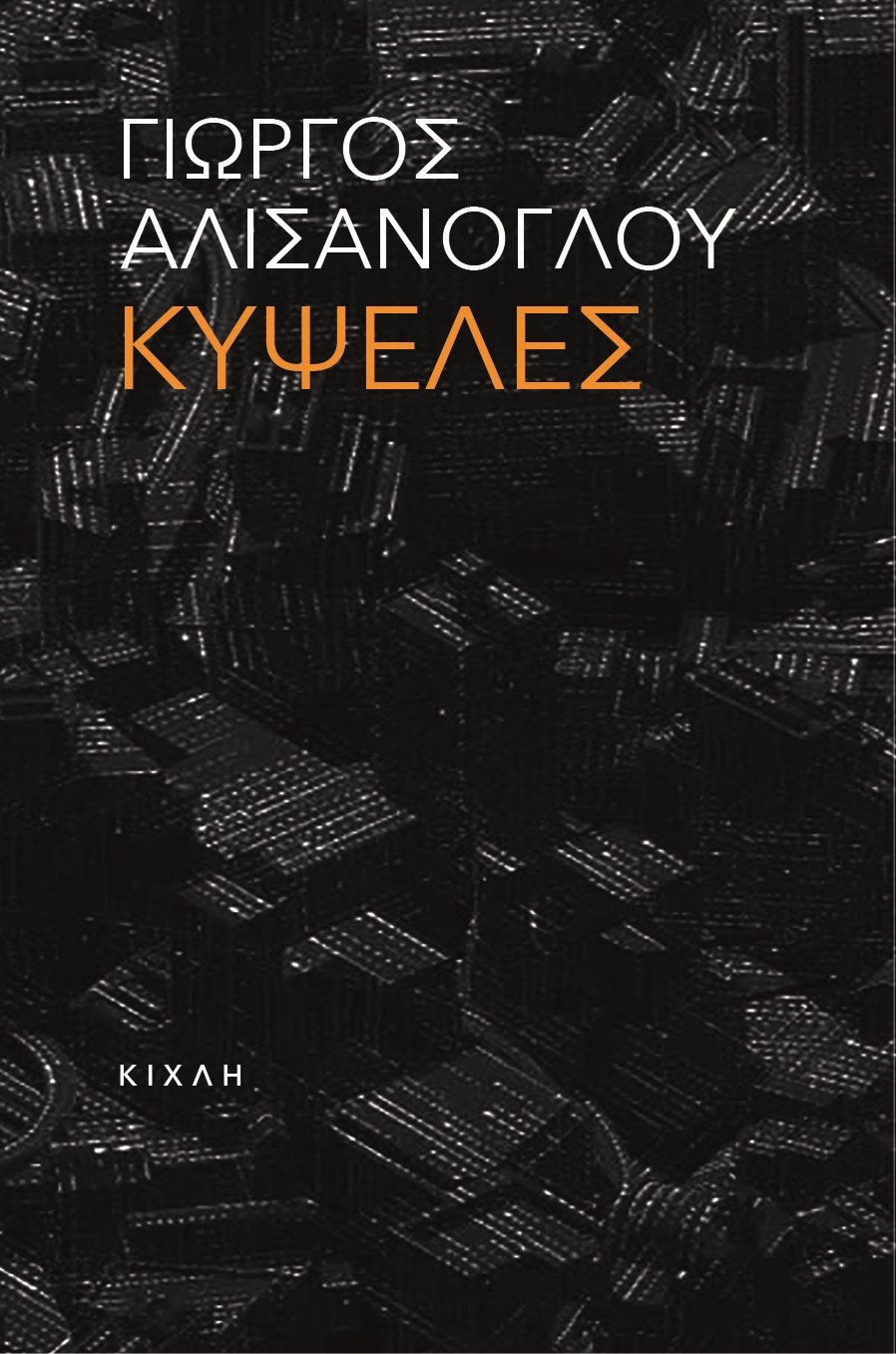 "Words constitute the poet's playground. Like a small child, innocent yet stubborn, he is searching those words that may elicit from his subconscious his personal truth". What purpose does language serve in your writings?
The poet is the "voice" of man in the world. A message receiver and transformer of an inner energy charge that identifies and directs it through the process of writing and language. Writing is the most direct, the most practical act that, through art, speaks for the world; in the name of the world. The poet in between the crowd, speaks of human and is indeed a human. The art of language is a chronic commitment. It commits the writer to undertake, to transcript into speech the unfulfilled vision of man, the realization of the tragic condition and the issue of mortality. Language contemplative, lyrical, epical, satirical, dramatical, vital. It is a relationship of fatal passion with a source of inspiration and a setting for society itself – the vast world, the poetic subject itself within society and the world.
A poet, a poet by nature – the man who is a poet before he even begins to write – "suffers" from the disease of his time. Of every season. Of every present time. At the same time, there is the beauty of the season. Of every season.
Through it, the eternal request for poetry, to be able to interpret, to formulate, to record in terms of art this new view man and the world. Today, there is a pervasive poetic mood from many people. Poems and prose on the internet, on social media, in magazines, books, on the streets. A creative pluralism on the one hand and a waste, a need for self-promotion on the other. But the real need of a poet does not lie in his waste, but in the claim of language that poets create for their generation as a condition of freedom of their time. Of every season. Of every time.
Poet Stephanos Papadopoulos once stated that "the poet is in constant conflict with both the limits and the opportunity the historical context provides". In this respect, is poetry to be regarded as an autonomous act or in strong relation to the world it inhabits? Could poetry be used to imagine what could be radically different realities?
I would say that poetry is significantly influenced by everyday life. The poetic subject is inextricably linked to the world – he/she lives, experiences and creates by drawing from the world. In this sense, his/her writing in terms of subject matter, style, – style is the culmination of this daily contact and interaction with the world in which he/she lives. On the other hand, poetry clearly creates parallel universes, adjacent places, dystopian or even optimistic realities. This is, after all, the mission of art. To "speak" on everyday events of life and to comment and return them to the reader in that aesthetic brilliance which literature can create.
Poetry draws from tradition – from what is handed down to us by our ancestors – so it pulls this thread of history and brings it to our days, trying to create a new language that draws and interprets the present space and time.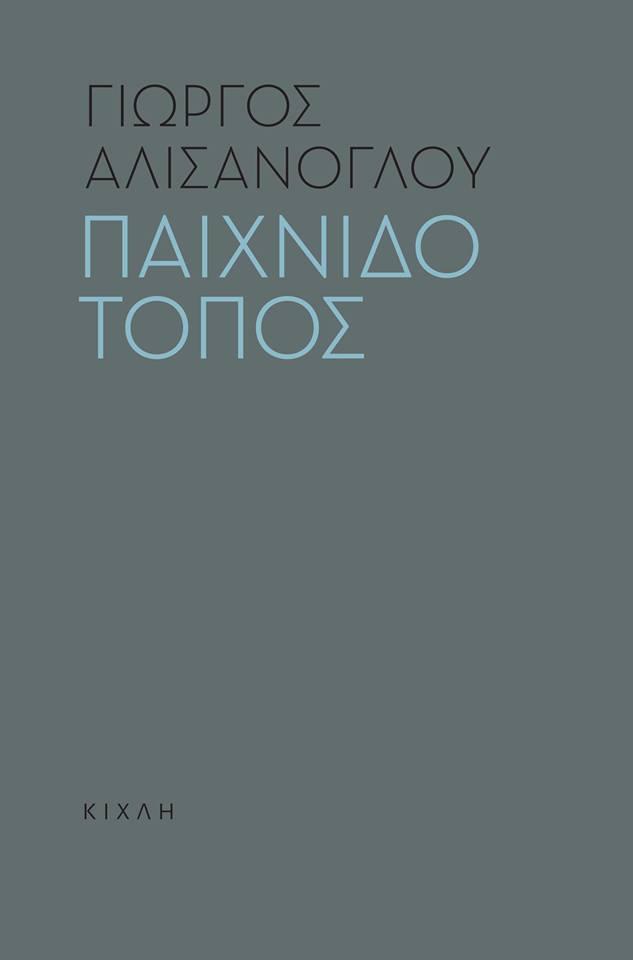 It has been argued that the new generation of Greek writers is multicultural, multiethnic and multigenerational. How do they relate to world literature? How does the local/national interweave with the global?
I believe that the last 10-15 years there is a well functioning bond, a platform through the international poetic community around the world. Greece fortunately, has managed to be part of this community of writers and poets. The creation of various literature festivals and international book fairs helps significantly in that direction. To let poets get to know each other, to coexist in joint panels and presentations in different European countries and to exchange ideas, poetry, trends. I also have personal experience from such poetry and literature festivals. Serious work is really being done. Poets are translated into other languages, present their work, participate in workshops, are included in books and anthologies. The great Versopolis poetry platform, created in recent years from poets around the world, helps in a major way poetry and poets to raise their "voice" and meet each others work. It is important that (mainly young) poets are selected with high stylistic and aesthetic criteria. I have made some good friends from many parts of the world through this poetry festival experience.
The same happens with other Greek poets. Every year we have a small but significant number of participants in these events – as well as translations of their books into other languages, including Greek.
At Saixpirikon – but also I personally as a publisher – we try to translate and publish some books of foreign new poetic voices from this multicultural community. We have published as far more than thirty books of this new international poetry scene in Greek and we go on.
In 2005 you founded 'Saixpirikon', a publishing house and a bookstore. How did you decide to embark on such a publishing venture amidst the crisis? What is to be expected from Saixpirikon in 2021?
Just before my thirties, I realized that it was time to share my experience so far as a reader and friend of the book with the world. Thus, I managed to turn my private library -for 16 years now- into a public one, between classical, modern classical and modern writers, poets, thinkers. Hundreds of book titles, updated daily for mighty and avid readers. Over the years we have managed to create a core of people – readers who like quality books and prefer to support independent bookstores. They found us, we found them and we go on together, discovering new friends every day, ideas and new book titles.
I am also designing books, selected titles of foreign and Greek poetry, prose, drama, etc. New editions that will be released soon by Saixpirikon. I believe that for some people, quarantine was a good opportunity to dedicate themselves to reading, twriting, to spend creative and productive time with themselves. Here is something good that the corona virus learned us!
The same thing happened to me. Many times, the repetition of the same movements during the day, came as a revelation: to transfer this pause of time we experienced, to the realm of organized meanings, emotions, concepts, as harmoniously as possible coordinated in my own inner voice and energy. I realized that I want a more direct relationship with my own music, poetry, books, which ultimately lead me to a clearer and more vital relationship with the core of my being but also with the entity of the people around me.
The bookstore and the Saixpirikon publications, apart from their natural space, exist one way or another, they function as an autonomous "idea" that can be transported everywhere! We design new editions and series of books from home, edited books, organized our website. I believe that the future of our vision, our choices and our expectations is in the affirmative. But when it comes to market-place terms, things there seem to be awkward, less optimistic.
We are planning to publish various books of poetry, drama, novels, essays. Between others, I would mention the Collected poems of Tomas Transtromer, the Collected poems of Sappho, two classic poetry books of Arthur Rimbaud, Illuminations and A season in hell, E.A. Poe's The Raven, Inger Christensen's Alfabet, Jim Morrison's An American Prayer, and other nice books by Greek poets and writers.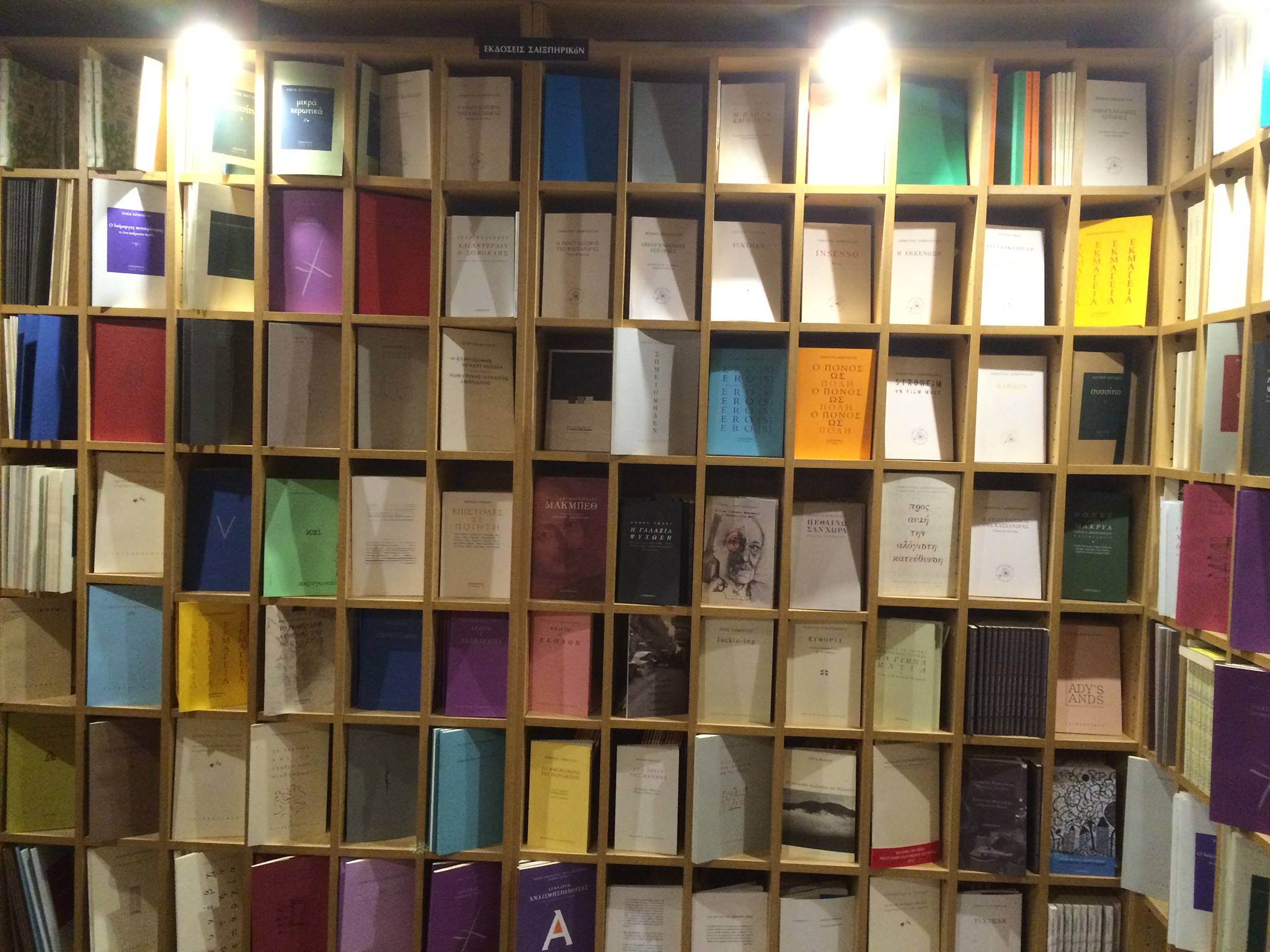 Both the recent socio-economic crisis and the current health pandemic have adversely affected the Greek book market and publishing houses in this respect? What are the prospects ahead for books?
The small bookstores, but in general the book space is affected by the crisis of recent years since the book, although is an important social good, in our country is considered a kind of luxury. The pandemic came as a culmination of the crisis. Also, the recent "phenomenon" of successive book bazaars is another "blow" to the viability of small, medium and independent bookstores. Many have closed, others are opening, but the fact is that the "neighborhood bookseller" and the traditional small and medium bookstores are going through difficult times. I think the price adjustments, the events, the constant mobility are good solutions to keep one in the general recession. The positive thing of this crisis is the fact that there is an important and careful discarding by the publishers regarding the titles that are to be published. This means perhaps a return to the highest quality book.
I believe that each of us must find ways to restart its operation, inventing new solutions. The Internet and e-bookstores play an important role in the distribution of books. But most of all, ingenuity does that.
It has been argued that what the Greek book market lacks is a concrete and purposeful state book policy. What should be done at an institutional policy level for the promotion of Greek books?
First of all, the subsidy – financing of the translation of Greek books into other languages ​​should be implemented and started. A process that has been operating in almost all European countries and abroad, for years. In addition, we should strengthen and enhance the participation of Greek novelists, poets and publishers in various literature festivals and book exhibitions held abroad.
But above all, we must start from the internal Greek reality. I do not understand why for so many years we as a state, society and people of culture and books have not been able to create a platform where books from all publishing houses will be bought by the state and libraries. Similar practices in favor of literature on the one hand and the strengthening of publishers-writers on the other hand is a tradition of years in various countries abroad.
*Interview by Athina Rossoglou
TAGS: LITERATURE & BOOKS | READING GREECE