Despite predictions, the 47-year reformist lawmaker Kyriakos Mitsotakis was elected president of main opposition New Democracy (ND) party in runoff elections on Sunday (10.1), defeating Vangelis Meimarakis, who had served as interim party leader over the summer after Antonis Samaras stepped down.
With over 70 percent of the party members votes counted, the former administrative reform minister Mitsotakis was on around 51,5 percent against 49,5 percent for former interim leader Evangelos Meimarakis. Mitsotakis was second with 12 percentage points behind Vangelis Meimarakis, in the first round of the party leadership election on Dec. 20, contested by four candidates. Nationally, there are 400.000 registered party members who voted, AMNA reported.
The new leader of 'New Democracy' was congratulated among others by the President of the Hellenic Republic Prokopis Pavlopoulos, Prime Minister Alexis Tsipras, his father and former PM Konstantinos Mitsotakis, former PMs and 'ND' leaders Kostas Karamanlis and Antonis Samaras, political leaders from other opposition parties, as well as by his fellow contestants.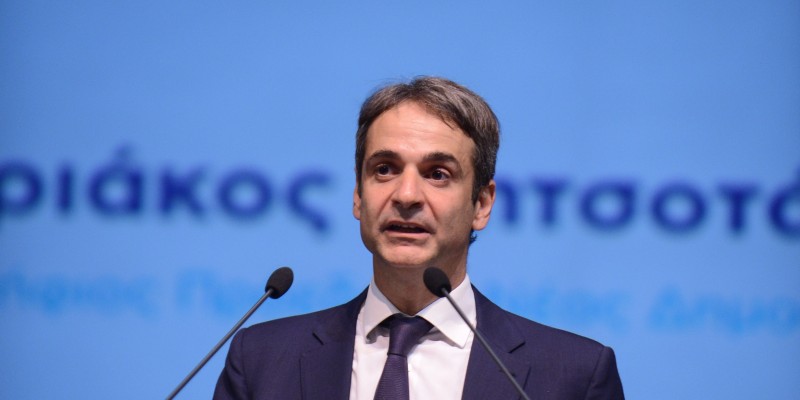 Thanking his voters, party volunteers and his family, Mitsotakis said in a brief message that voters gave a clear mandate to proceed united to the party's renewal to provide an alternative governing solution for the country and underlined his intention to work with all candidates to that direction. He expressed certainty that ND would be able to unite the Greeks as it had done in the past and promised an even tougher opposition line against PM's Tsiprasleftist coalition government to mark "the end of populism" in Greece.
TAGS: GOVERNMENT & POLITICS