The web portal Study in Greece is campaigning for the promotion and international visibility of Greek Universities and the comparative educational advantages of our country. In particular, the campaign focuses on the foreign language study programmes that Greek Universities offer to Greek and international students. The initiative is supported by the General Secretariat of Higher Education of the Ministry of Education and Religious Affairs and the General Secretariat for Greeks Abroad and Public Diplomacy of the Ministry for Foreign Affairs. In this context, a number of educational programmes and actions are presented in detail on a regular basis, such as undergraduate and postgraduate programmes, summer schools etc, to inform international students about the many foreign language options offered by Greek Universities.
Study in Greece interviewed Professor Petros Gaganis, Head of the Department of Environment of the University of the Aegean, on the MSc in Environmental Science, Policy & Management (MESPOM), its features and what it has to offer to international students.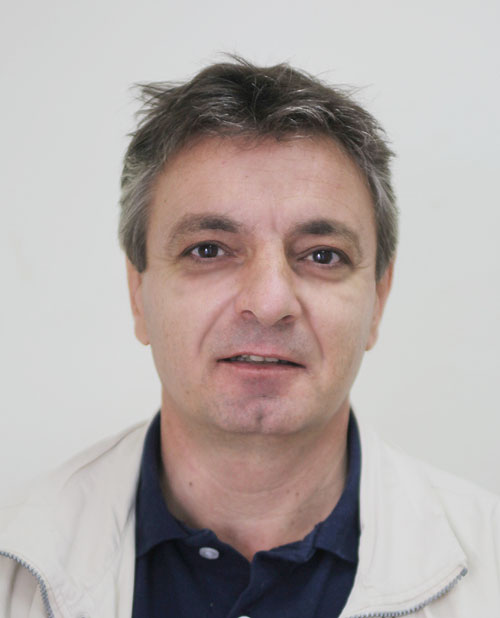 Petros Gaganis is Professor of Environmental Engineering and Science at the University of the Aegean and Head of the Department of Environment. His research interests include Numerical modeling of processes involved in groundwater flow in homogeneous and heterogeneous soils, and transport and natural attenuation of contaminants in the vadose and saturated zones; optimisation algorithms and methodologies in mathematical modeling of hydrologic systems, methods for quantifying the reliability of flow and transport model predictions; and stochastic methods, risk analyses regarding groundwater contamination and water management problems. Integration of multidisciplinary data in risk-cost-benefit analyses and development of decision models to identify optimal management alternatives.
Please, tell us in a few words what the M.Sc in Environmental Science, Policy & Management deals with — its aims, its directions.
The Masters in Environmental Sciences, Policy and Management (MESPOM) programme, since 2005, prepares students for solving complex environmental sustainability problems, especially in an international context. It offers a comprehensive multi- and inter-disciplinary curriculum that challenges students' ability to integrate theory and practice for rigorous analysis and effective management of environmental and sustainability issues in various social settings. In addition to their academic work, students acquire research, communication and other cross-cutting skills, engage with real-life projects in business, government, non-profit and academic sector, learn to orient themselves in European and worldwide networks of environmental professionals, and develop effective career strategies.
MESPOM is a pioneering Erasmus Mundus Master's programme operated by four leading European Universities: the Central European University – Department of Environmental Sciences and Policy (Austria), the University of the Aegean – Department of Environment (Greece), the International Institute for Industrial Environmental Economics at Lund University (Sweden), the University of Manchester – School of Earth and Environmental Sciences (UK), and two North American Universities: the Middlebury Institute of International Studies at Monterey ( USA) and the University of Saskatchewan (Canada), with support from the European Commission.
MESPOM partners provide a highly cohesive programme which offers on-site insight in multiple cultures, exposes students to the diversity of geographic perspectives (including Central European, Mediterranean, Scandinavian, and British) and complementary professional competences (policy, management and science). The Department of Environment at the University of the Aegean represents the Mediterranean perspective combining the science of ecosystem management with local strategies especially relevant for developing countries, smaller economies, and rural contexts characterised by scarcity of water and local management natural resources. The 18 MESPOM Associated Partners both broaden MESPOM reach into 14 countries in Latin America, Africa, Middle East, India, China and Eastern Europe and also deepen MESPOM concentration in its areas of excellence (e.g. climate adaptation, biodiversity conservation) providing students with enhanced learning opportunities and better connection to professional and academic networks.

A typical MESPOM class consists of 30 students from 25 countries in 5 continents, with each of them having a diverse educational background and work experience. Through this diversity of geographic, cultural, disciplinary and professional perspectives, MESPOM ensures that students are exposed to different knowledge domains, practices and mindsets not only in their classrooms, but also in the real world and can tailor their individual learning experience to their prior background and career goals. This multi-faceted educational and cultural journey also creates a unique and cohesive student group who continues to contribute to MESPOM though the vibrant global alumni network and the engagement with education and careers of future cohorts of students.
The fall and winter terms of the first year are hosted by Central European University (CEU, Austria) and include an introductory module followed by advanced elective courses on contemporary environmental sustainability challenges and cross-cutting courses on environmental modelling, environmental assessment, professional environmental careers etc. The spring semester is hosted by the Department of Environment at the University of the Aegean (Mytilene, Lesvos, Greece) and covers land, water and ecosystems management as well as local development. It includes courses on Applied Ecology, Water Resources Management, Modelling and Scenarios for Land and Ecosystems Management, Air Pollution and Climate Change and Sustainable Tourism. The courses include laboratory, field and practical components. In summer, students take internships supervised by MESPOM faculty and hosted by Associated Partners. During the fall term of the second year, students study at the International Institute for Industrial Environmental Economics at Lund University (Sweden) focusing on Environment, Industry and Products or the School of Earth and Environmental Sciences of the University of Manchester (UK) focusing on Environment and Pollution Control. Students can spend the 4th (thesis) term in any of the Consortium partners, including the Middlebury Institute of International Studies at Monterey (USA), the University of Saskatchewan (Canada) and the 18 associated partners. During this 4th semester, MESPOM students have the opportunity to return to Greece for their thesis projects to work on selected research projects currently conducted within the Department of Environment that typically cover a wide range of cutting-edge environmental issues.
Throughout their studies, MESPOM students specialise in cutting-edge professional and academic topics such as sustainable energy and climate change, biodiversity and conservation, urban sustainability, sustainable consumption and production, and environmental security and justice. After the joint thesis defense and examination at CEU, all successful MESPOM graduates receive joint Master degree with certificates from CEU, the University of the Aegean, Lund University and the University of Manchester.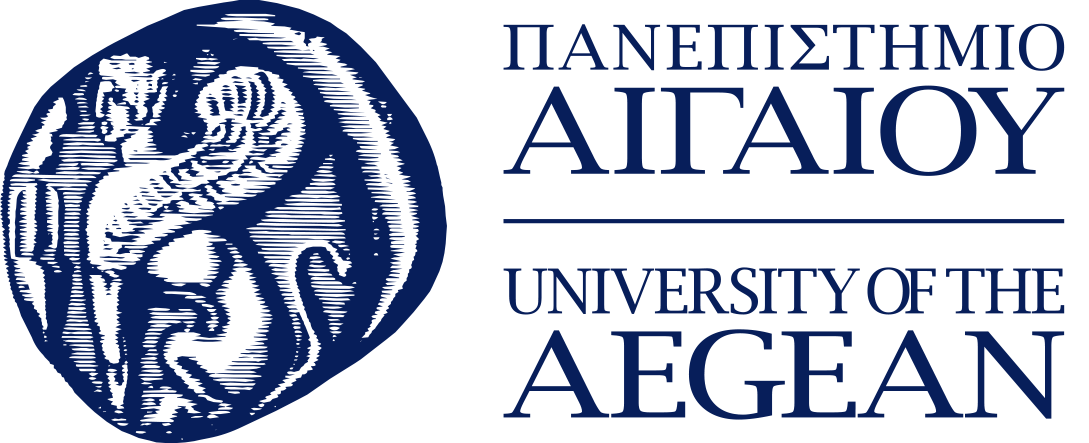 Tell us a few things about the University of the Aegean — its history, its departments, its facilities, the scientific disciplines and the research carried out by the university.
The Department of Environment, University of the Aegean, is the first Environmental Sciences' University Department established in Greece. Over the past 35 years of its existence, it had followed a ground-breaking and pioneering path. It has set the beat of environmental sciences in Greece, by internationalising the curriculum, promoting academic excellence and introducing innovative ideas, new activities and novel courses.
The Department of Environment offers a distinctive and cutting-edge undergraduate curriculum which:
Emphasises the interdisciplinary study of the Environment, by combining courses on environmental science and engineering, ecology, social-environmental sciences, circular economy and Entrepreneurship.
Encourages students to acquire professional experience through summer internships in a variety of industries, private and public agencies and NGOs.
Prompts students to enrich their learning experience by studying abroad through the Erasmus+ programme, in Germany, the Netherlands, Spain, Sweden, UK and other EU countries.
The current curriculum meets all quality standards of internationally recognised universities in Europe and North America and is certified by the Hellenic Authority for Higher Education for the 2020-2024, as "fully compliant" with the Standards and Guidelines for Quality Assurance in the European Higher Education Area (ESG2015). As such, the training of undergraduate students produces environmental professionals and scientists who will effectively meet the needs of academia, industry and the public sector. Moreover, the Department of Environment shapes professionals with a unique profile of a holistic and integrated set of skills to address environmental planning, management, decision making and policy issues.
The Department of Environment has organised its research expertise in three sectors: (a) Environmental Engineering and Science; (b) Ecosystem Management; and (c) Socioeconomic and Humanistic Environmental Sciences, and 9 active research laboratories with rather impressive research infrastructure, with state-of-the-art instrumentation in many cases:
Energy Management Laboratory
Laboratory for Environmental Policy & Strategic Environmental Management
Water and Air Quality Laboratory
Remote Sensing Laboratory
Regional and Insular Development Laboratory
Waste Management Laboratory
Research Centre of Environmental Communication and Education
Biodiversity Conservation Laboratory
The research profile of the Department is rather broad and unique and aims at high quality research as one of the basic competitiveness tools for academic excellence and for the regional and national economy, which strongly depends on environmental stewardship and ecosystem services.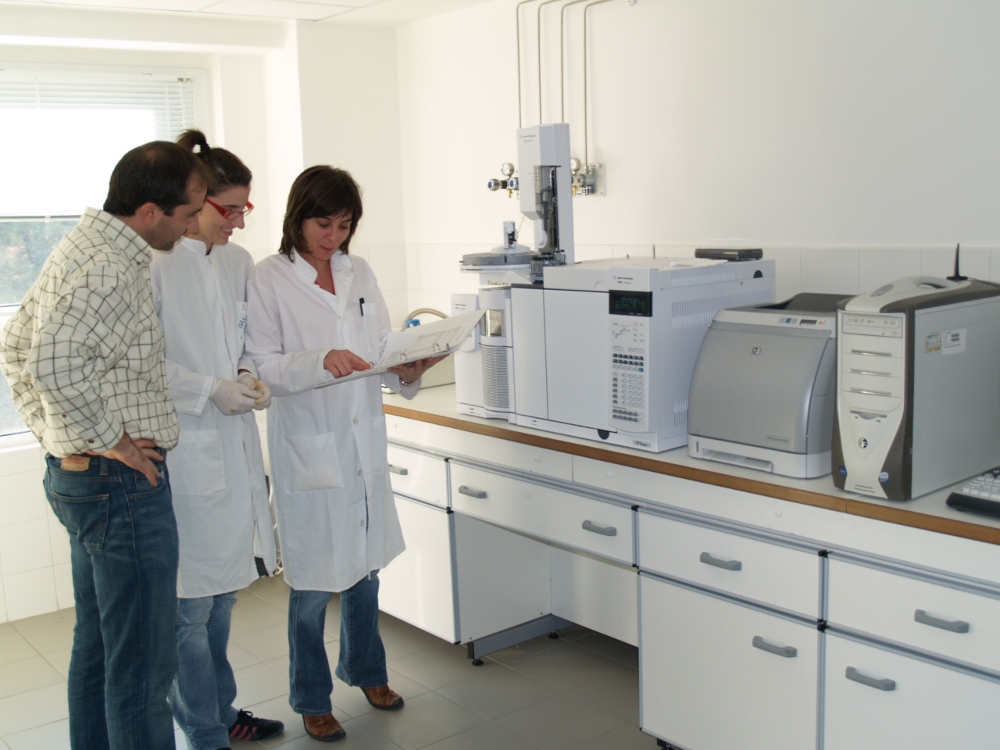 Apart from MESPOM, the Department of Environment also offers a graduate programme taught in English leading to the award of a Master in Science (MSc) degree through "Research in Environmental Sciences". This graduate course lasts for a minimum of three academic semesters (October- February) and aims to train students in environmental sciences through taught courses, but mainly through applied research (90 ECTS). The completion of the programme requires the submission of (i) an original research paper at an international scientific journal and (ii) a written thesis to the Department of Environment.
The Department of Environment constituted the driving force of the establishment and development of the University of the Aegean. In less than thirty years, the University of the Aegean has been successfully established in 6 campuses spread across the Aegean Archipelago, as a network of "academic ports of studies and research", providing a unique academic, natural, cultural and human environment to experience. Its Headquarters and Administration are in Mytilene (the capital of Lesvos island), while its various Departments are to be found in Mytilene, Chios, Karlovasi, Rhodes, Ermoupoli and Myrina (capitals of the respective Aegean islands, that is those of Lesvos, Chios, Samos, Rhodes, Syros and Lemnos). In this way, the University of the Aegean is a unique University-Network covering both the North and the South Aegean Regions through its multiple campuses, and acting as Regional Innovator in the Aegean Archipelago.
The University of the Aegean has evolved into an international research oriented University offering 18 undergraduate (BA or BSc) and 44 postgraduate (MA, MSc or MBA) programmes created with the aim of introducing new scientific domains and new approaches to higher education through interdisciplinary subject areas to fit the needs of the contemporary world, such as environment, oceanography, communication systems, cultural informatics, business administration, product design, food and nutritional sciences, educational design and Mediterranean studies. While most courses are taught in Greek, there are some bilingual MSc programmes, and personal support may be offered in languages such as English, French, German, or Turkish. Since 2004 the School of Social Sciences has hosted Modern Greek language classes offered to all international Students throughout the academic year.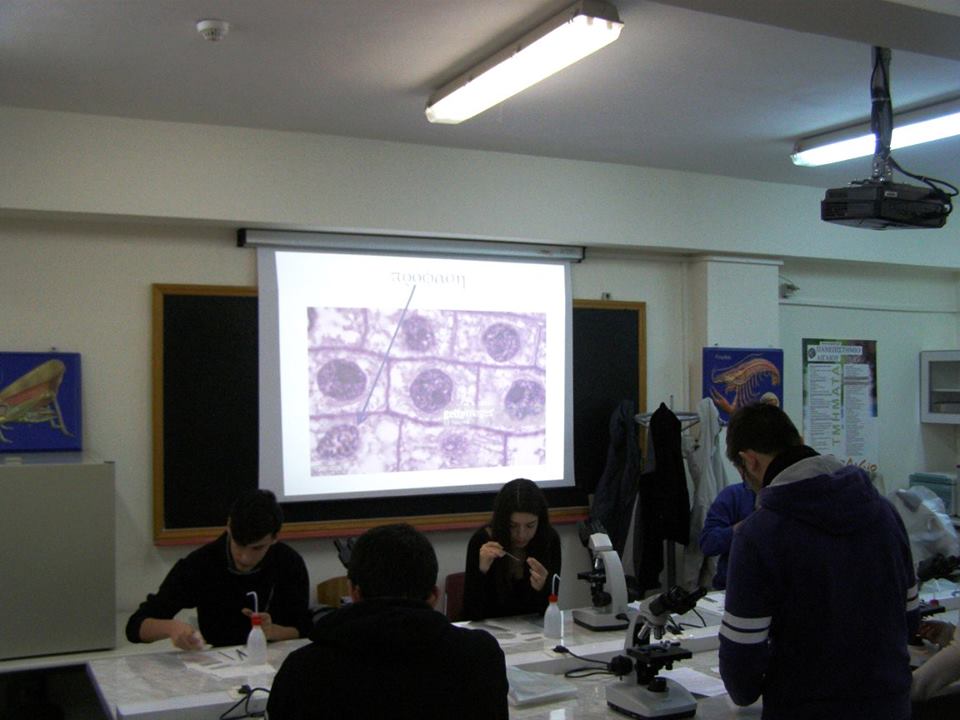 What kind of experiential learning opportunities are available in the framework of the academic programme – internships, summer schools, research opportunities?
MESPOM is designed to allow numerous experiential learning opportunities to the students, such as:
– MESPOM is jointly operated by a consortium of 4 European and 2 North American Universities, each location presents its own unique set of learning opportunities.
– MESPOM features a highly international classroom. Student internationalisation and mobility has been designed to promote intercultural awareness and skills in many ways and on several levels. Intercultural interaction is an important element of teaching in most courses which often involve group work where students of different cultural and disciplinary backgrounds assemble to work on a specific problem or solution. Students gain a much deeper understanding and empathy for environmental problems which occur outside their immediate home environments through the opportunity for exchange with their peers in the classroom and in coursework, a fact that broadens and transforms students' lens on the world.
– The organisation of forums for sharing learning, including a social gathering with MESPOM alumni, provides the means for a unique learning opportunity and experience. Through the process of bringing together and sharing the experiences that highly impacted each of them, they realise that, learning is sharing.
– Many MESPOM courses combine learning with civic engagement. In the past years, students were responsible for setting up and running Sustainability Initiatives for greening the University, they changed the practices of using bottled water, radically improved the inner garden, and introduced recycling. Furthermore, many students were actively involved in helping refugees arriving in both Budapest and at Lesvos.
– The mandatory internships included in the MESPOM programme, which may be hosted by MESPOM Associated Partners (education, research, non-profit and industrial organisations from 14 countries on 4 continents) and other organisations identified by students and through the Alumni network, provide students with enhanced experiential learning opportunities and better connection to professional and academic networks.
– For their thesis research and writing projects, each student has a thesis advisor from one of the degree awarding institutions and may have a second advisor from another Consortium partner. The topics of student research are closely linked to areas of research excellence of Consortium partners. Many students combine their research projects with internships in government, non-profit, or industries in Europe or their home countries.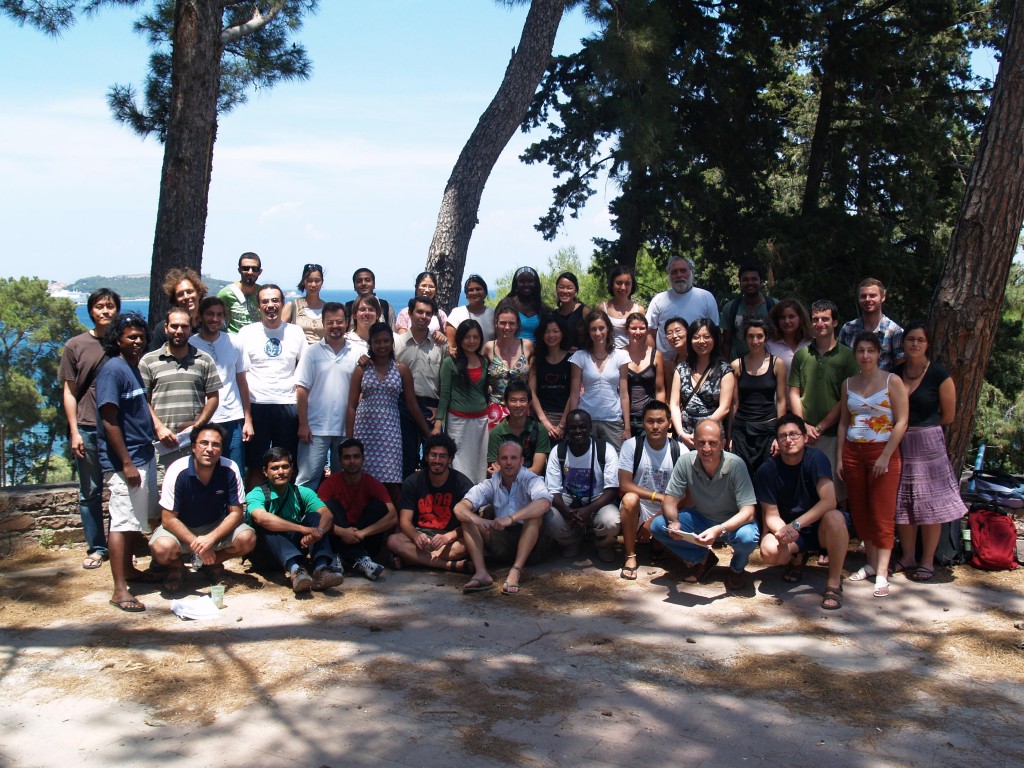 Tell us about the current projects you are working on now or have finished the last few months.
There are currently more than 20 national and international research projects, conducted within the Department of Environment, many in close collaboration with the industry and research institutes, with a total budget exceeding 4.3 million €. The topics and objectives of these projects cover a wide range of cutting-edge environmental issues. They include:
– the Renewable energy for self-sustainable island communities,
– the effect of the principal aerosol types on solar radiation,
– the sustainable and circular bioeconomy,
– the use of nature-based solutions for water management,
– the on-site treatment of hospital wastewater,
– the utilisation of agro-industrial wastes such as dairy and olive mill wastewater to produce biomass, biofuels and high-added value compounds,
– the elimination of persistent, toxic substances and microplastics from water and wastewater,
– the integrated study of the alien flora on an island scale,
– carbon fluxes across a post-fire chronosequence in mediterranean thermophilous pine forests,
– the assessment of the resilience capacity of Small and Medium-Sized Enterprises to flooding
Graduate and Undergraduate Students at the Department of Environment have the opportunity to gain experience, work and contribute to those research projects. This concerns projects during their studies as well as seminar papers and theses.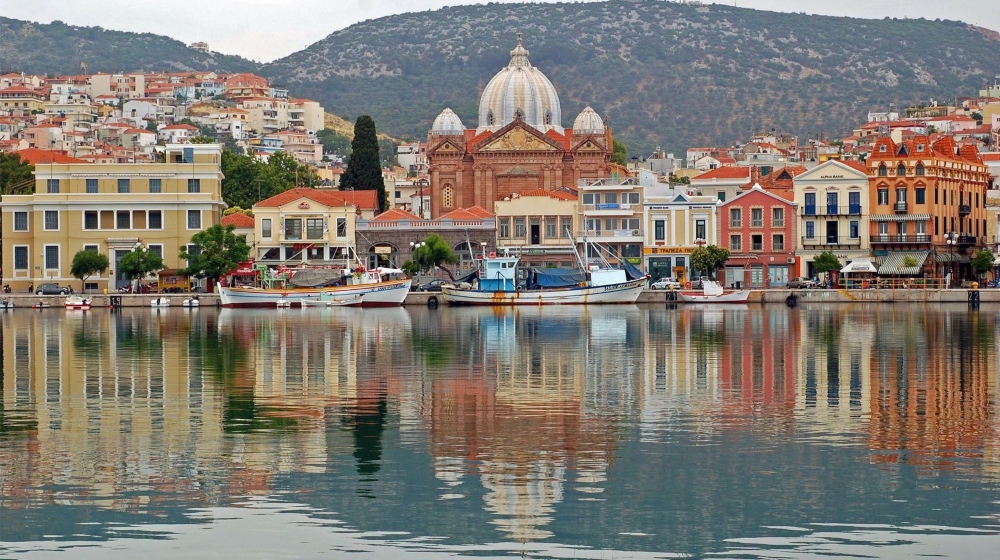 What does Mytilene have to offer as an international study destination?
Lesvos is one of the largest and most beautiful islands of Greece. It is an ideal case study, a living natural laboratory where natural and human environment, history and culture mix together in spectacular and diverse ways, while the whole island is recognised as a UNESCO Geopark. According to a recent MESPOM graduate, this is very important for learning: "Greece (Department of Environment, University of the Aegean, Lesvos) is much closer to the natural environment and it's easier to see the connection between communities and ecosystems – students are able to reflect and absorb this connection very differently, after an intense year of learning in an urban university. The journey from urban to rural seems to me a key part of the MESPOM experience."
Living in a medium size town such as Mytilene is different to the big Greek urban centres: it is more comfortable, safer, less costly and altogether more authentic. Mytilene is a "University Town", with a vibrant student life, full of students, academics, teachers and artists who have come to visit and stayed there. It has been a cosmopolitan and sophisticated town for most of its ancient and modern history. Studying in Mytilene, Lesvos is a unique experience and "adventure". Although, you may have all the navigation aids you need, there is always something new and interesting to discover. This is, perhaps, the reason that lyric poetry, ecology and the scientific method were born on this Island, in the works of Sappho, Theophrastus and Aristotle. It is an ideal place to study, to experience, to feel, to seek, to achieve, to discover – a place which stays in everybody's heart and mind long after graduation.
Do you have any special advice for someone entering the field of Environmental Science, Policy & Management? How this vital for our country sector is transformed in this transition period?
As the economic sectors take on practices of sustainability and environmental conservation, the need and demand for skilled environmental professionals across sectors is constantly increasing. This has called for an emphasis on environmental studies as an imperative and professionally viable market stream that would also enable countries and generations to effectively face the emerging challenges of planetary change and inter-generational equity. From environmental risk management and sustainability to international environmental relations, the public and private sectors alike are opening up new opportunities for such specialised fields. There is a need to meet this demand with informed environmental-studies career professionals to effectively guide industry and society through the challenges in science, governance, psychology, management, engineering, law, policy and public health within the paradigm of environment, energy and climate change.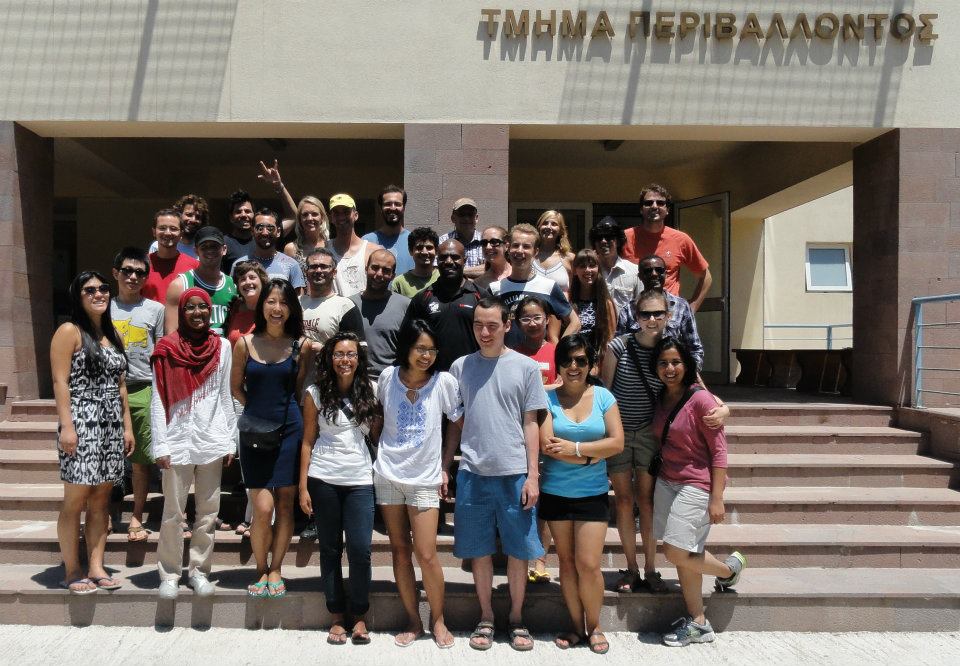 The MESPOM, close to two decades, experience has shown not only a distinct pattern of expectations of the students, but also a pattern of careers pursued by MESPOM graduates. From our alumni who now work in diverse organisations and who are themselves employers of more recent graduates it is apparent that requirements for the knowledge, skills and mindsets of young environmental professionals have become more demanding, more diverse, and paradoxically even more contradictory than they used to be.
This is the reason that MESPOM is based on premises different from many other graduate programmes which are designed for students to deliberately proceed on a career path bridging their undergraduate background to relatively well defined competencies in specific sectors. The successful careers of our graduates provide somewhat different evidence. This difference starts with different aspirations of candidates and incoming students. First of all, many MESPOM students seek to change rather than merely continue their careers. A typical MESPOM class is a mix of (a) engineers and natural scientists seeking to work in policy or management positions (about 30-40% of students), (b) students with backgrounds in social sciences and humanities (about 30-40% of students) seeking to learn about scientific and technical aspects of environmental protection and (c) environmental practitioners who seek to supplement their practical experience with formal knowledge about the environment. By consciously mixing these different categories in one classroom, encouraging their learning from each other and structuring the curriculum in such a way that it enables planning individually tailored careers MESPOM has contributed to hundreds of successful environmental careers. Secondly, many young people join MESPOM with rather broad and open-ended rather than narrow and specific career aspirations. Rather than being ushered into narrowly-defined slots these students seek to experience different possibilities and receive mentoring on making hard career decisions in line with their talents and the dynamically changing global job markets. This corresponds to a large job market niche of environmental professionals with broad competences.
Read also via Greek News Agenda: Study in Greece Masters of the Week: Professor Fani Sakellariadou presents the MSc in Sustainability and Quality in Marine Industry at the University of Piraeus
N.M.