"Prosperity through diversity" was the title of the first virtual International Conference on Human Rights in Business, organized by the Greek Government on Thursday, 25th June 2020, under the auspices of the Greek Chairmanship of the Council of Europe and powered by Enterprise Greece. The International Conference focused on the human rights of the LGBTQI+ community, stressing the fact that respect and inclusivity in the workplace bring prosperity to both businesses and society.
Alternate Foreign Minister for European Affairs and Chairman of the Committee of Ministers of the Council of Europe, Miltiadis Varvitsiotis, opened the International Conference by welcoming the participants and emphasizing the importance of starting a dialogue on the topic especially by engaging the younger generation. Opening remarks were delivered by the Prime Minister of Greece, Kyriakos Mitsotakis, the Prime Minister of Norway, Erna Solberg, the United Nations High Commissioner for Human Rights, Michelle Bachelet, the Vice President of the European Commission for the Promotion of the European Way of Life, Margaritis Schinas, the Parliamentary Secretary to the Minister of Foreign Affairs of Canada, Robert Oliphant, the Commissioner for Human Rights of the Council of Europe, Dunja Mijatovic and the CEO & Executive Director of the United Nations Global Compact, Sanda Ojiambo.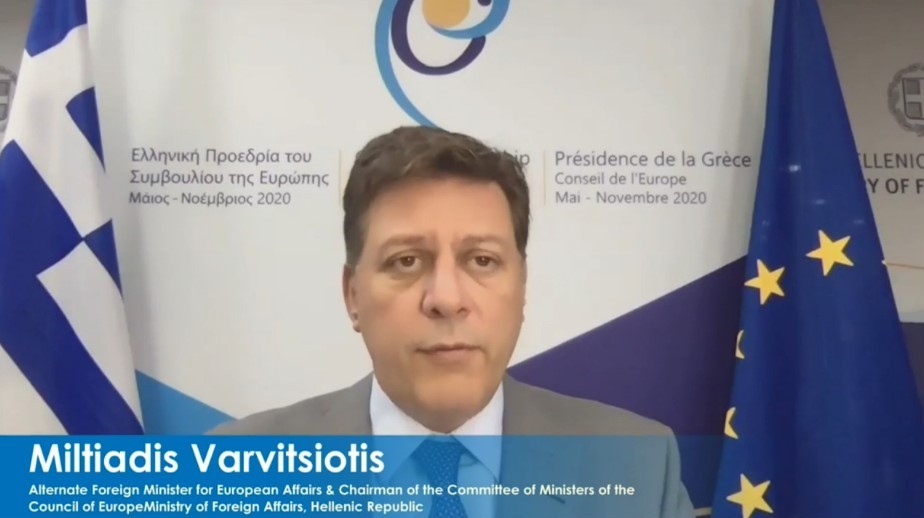 The program featured three panel discussions:
"Government: Building Inclusive and Diverse Societies"
"Business: Corporate Responsibility and Opportunities in Promoting Diversity and Human Rights"
"Society: Guaranteeing a Safe and Enabling Civil Society for the Promotion and Protection of Human Rights"
The International Conference was attended by politicians, business executives, and international organizations officials, as well as representatives of the civil society.
More than 1,600 people attended the International Conference on the event day (average time engagement: 1 hour). Most participants watched from European countries with Greece ranking first, followed by the United States, France, the United Kingdom, Belgium, and Canada. Meanwhile, the majority of attendees were of younger age, with roughly one-third of them (33.5%) in the 25-34 age group and another third (27.5%) in the 18-24 age group.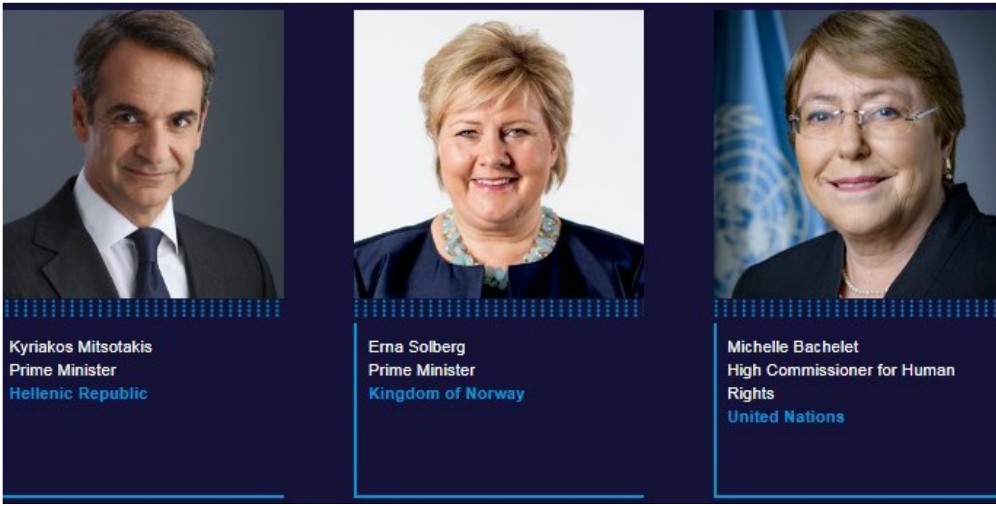 In his opening remarks, Kyriakos Mitsotakis, the Greek Prime Minister, presented two proposals: a) to establish a new role for monitoring and observing human rights in business at European level, and b) to set up a specific agenda emphasizing on the rights of the LGBTQI+ community.
Erna Solberg, Norway's Prime Minister, saluted the initiative: "By raising the subject of human rights in business, Greece is setting an example for others to follow". She pointed out that inclusiveness is not just about doing the right thing. It has economic value for businesses, creating a competitive advantage in attracting the best employees. The Norwegian Prime Minister concluded by saying: "After all, love is love".
Michelle Bachelet, UN High Commissioner for Human Rights, referred to the COVID-19 pandemic and the fact that: "Businesses are losing revenue resulting in job losses for millions and the people who are being worst hit are people who are often exposed to multiple risks, women, people living in extreme poverty, indigenous people, migrants, Internally Displaced Persons, and refugees, people with disabilities and members of the LGBTQI+ community". Ms. Bachelet stressed the importance of businesses for the recovery of our societies by leveraging their role as "a critical force in support of cultural understanding, building bridges between cultures and people through economic opportunities".

Margaritis Schinas, Vice President for Promoting the European Way of Life at the European Commission, stated: "The European way of life is a mirror, reflecting the openness, inclusiveness and non-discrimination that shape our societies. […] being European today means standing up for our values, for these rights both at home and around the globe, with respect in all points of view, but with confidence in our principles".
Robert Oliphant, Parliamentary Secretary to the Ministry of Foreign Affairs of Canada, conveyed a message from the Prime Minister of Canada, Justin Trudeau, who saluted "today's historic event on human rights in business". He wished "the greatest success in growing an even more prosperous Greece, more prosperous Europe, to the recognition and the celebration of diversity" and highlighted that "we're stronger and more resilient when different identities, different communities come together round a shared vision of a stronger future, of a better neighborhood, of a better country for us all."
Dunja Mijatovic, Commissioner for Human Rights at the Council of Europe, underlined that it is increasingly important "how the private sector respects human rights, fights discrimination, protects equality and diversity, nurtures free speech". Ms. Mijatovic talked about the efforts to create binding international instruments to regulate business conduct and pointed out that "the Council of Europe has much to contribute to this process".
Finally, Sanda Ojiambo, CEO and Executive Director of UN Global Compact, stressed that there is a huge gap between aspirations and actions. "There is a long way from policy commitment to concrete actions".

The first panel discussion entitled "Government: Building Inclusive and Diverse Societies" was moderated by Xenia Kounalaki, Foreign Editor and Columnist of Kathimerini newspaper.
Alex Patelis, Chief Economic Adviser to the Greek Prime Minister, mentioned that including decision-makers from diverse backgrounds leads a company to better decisions.
Robert Oliphant, Parliamentary Secretary to the Minister of Foreign Affairs of Canada, expressed his personal story as an example of the evolution of human rights and acceptance, and stressed the fact that regulations and legislation "only have a limited impact on social attitudes".
Janina Hasenson, Deputy Director and Legal Counselor at the Ministry for Foreign Affairs of Finland, referred to the two Human Rights units in Finland's Foreign Ministry: "Our job is to make sure that Human Rights are part of everything that the Foreign Service is doing, whether it is development, trade or traditional foreign and security policy. It's our job to make sure that our policy is coherent at all multilateral organizations, the UN, the Council of Europe, and of course when dealing bilaterally with various countries".
Ioannis N. Dimitrakopoulos, Scientific Adviser to the Director European Union Agency for Fundamental Rights, commented on the results of the Agency's recently published "EU LGBT+ survey" and underlined that "law and policy, as well as social behavior and models of politicians, public figures, community leaders, can greatly affect people's lives". He urged the Governments, public officials, and businesses to leverage data insights "and pick out exactly where they need to focus".
Irena Moozova, Director for Equality and Union Citizenship in European Commission's Directorate-General for Justice and Consumers presented the Commission's policy for LGBTQI+ equal rights: "We are very vigilant to ensure that LGBTQI+ persons and their families enjoy their rights without discrimination in the whole of the European Union. We are preparing ambitious LGBTQI+ equality strategy for the end of the year" and called on all the "member states, civil society, and businesses to step up for LGBTQI+ equality".
Rolf Wenzel, Governor of the Council of Europe Development Bank, explained that the Bank's exclusively social mandate means "supporting those who are the most vulnerable in society" and helping "countries increase and strengthen the social fabric, the social cohesion".

The second panel discussion entitled "Business: Corporate Responsibility and Opportunities in Promoting Diversity and Human Rights" was moderated by Paul Tugwell of Bloomberg News.
Peggy Antonakou, General Manager Southeast Europe at Google, highlighted the importance of inclusivity and transparency. Inclusivity is based on policy, she stressed and invited everyone to "become allies for the under-represented groups". "We need a society, companies and a business community where things are visible" and concluded that businesses need to measure what they want to achieve, commit and "do it in a very transparent way, to inspire and motivate".
Haris Broumidis, CEO & Chairman of the Board at Vodafone, stressed that "being yourself, being free, delivers better results" for the company and that "we all need to accept, even us, we have too many biases that we are unconscious about".
Theodosis Michalopoulos, CEO for Greece, Cyprus & Malta at Microsoft, talked about Microsoft's program for gender and sexual minorities which tries to build awareness and move people from apathy to advocacy and added "something I'm always reflecting on: If we are not actively including, then probably we are excluding".
Nieves Delgado, Vice President for Spain, Portugal, Greece & Israel at IBM, underlined that IBM's policies for LGBTQI+ "involve mentoring, zero tolerance for our managers and our leaders. One of the best practices though is a sponsorship from the top. You need to believe it, you need to lead by example".
Vasilios Psaltis, CEO of Alpha Bank, stressed that diversity should become an integral part of the whole value chain of the banking process.
Irene Nikolopoulou, CEO of Wunderman Thompson, stressed that businesses need to set measurable targets for the inclusion of the LGBTQI+ community. She said, "we need to create sustainable change, more than just posting on Instagram".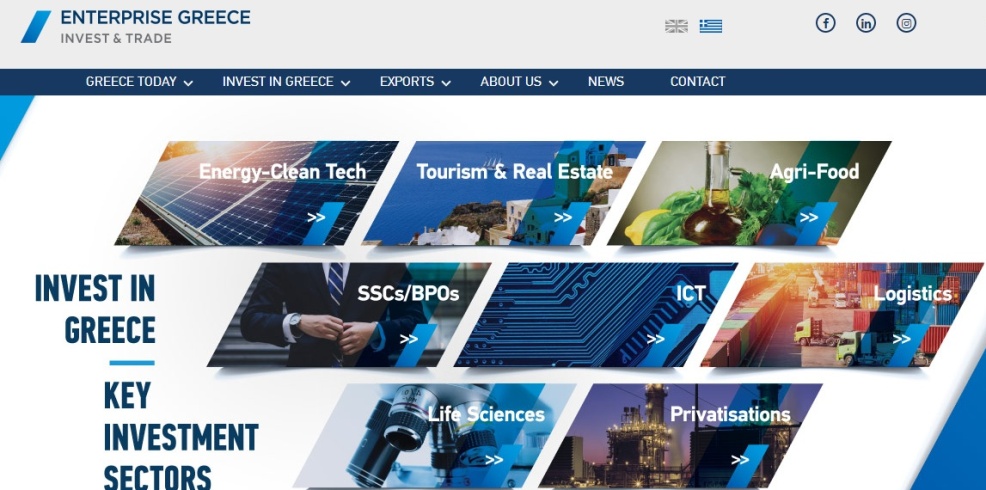 The third panel discussion entitled "Society: Guaranteeing a safe and Enabling Civil Society for the Promotion and Protection of Human Rights" was moderated by Dimitris Theodoropoulos, Culture & Strategy Advisor at Onassis Foundation.
Markus J. Beyrer, Director General of BusinessEurope, referred to the COVID-19 pandemic calling it "the deepest crisis since the last World War" and stressed that "we need an ambitious investment package to kickstart our economy and there's no time to waste […] we also support and encourage all our member companies to take advantage of all the talents available in labor markets irrespective of their gender, of their race, of their sexual orientation, or their religion".
Kristine Garina, President of the European Pride Organizers Association, highlighted the fact that sometimes it is difficult for LGTBQI+ people to even recognize being discriminated at work, as they are so used to be marginalized.
Evangelos Chouliaras, Communications Officer of the Thessaloniki Pride, pointed out that there is a lack of public figures openly gay, both in Greece and the Balkans.
Lars Henriksen, Chair of Copenhagen Pride, shared the Danish experience and pointed out two things that worked in Denmark well: firstly "businesses have recognized diversity as simply good business… good for the revenue of the company, that more diverse thoughts and experiences bring more into the company" as well as raise productivity. Secondly the fact that LGTBI+ inclusion and conditions in the workplace are very much part of the obligation of the union movement. "The safety and comfort of employees that unions work for, is not only about salaries and holidays but also about feeling safe and knowing that you can grow as a colleague".
Salah Husseini, Associate Director at Business for Social Responsibility (BSR), referred to the launch of "Partnership for Global LGBTQI+ Equality" which builds on the 2017 UN standards for tackling discrimination against LGBTQI+ people and aims at integrating respect for LGBTQI+ communities into business operations "as opposed to just being a marketing campaign". He encouraged Greek companies "to check out those UN standards for tackling discrimination" and "begin to integrate those standards in your businesses as well".
Fabrice Houdart, Managing Director for Global Equality Initiatives at Out Leadership, conveyed his view that "companies are going to change and capitalism is going to change. Something that I love to tell companies when I come to Europe is that change is not mandatory, because survival is optional. The only companies that will survive are the companies that will show they are doing something to contribute to a better world".
Dr. Andreas I. Pottakis, the Greek Ombudsman, stressed that in Greece, although "there has been a lot of progress in the legislative area in the last few years when it comes to protecting or creating a safer environment for LGBTQI+ members in the labor markets, there are still pockets of resistance". Dr. Pottakis mentioned that when it comes to complaints of harassment in the labor environment, both on grounds of sexual orientation and on grounds of gender identity, the figures do not exceed "1-2% of the overall cases of discrimination". However, he added, there is a clear indication that a lot of victims of harassment are reluctant "to disclose their identity or the fact they are being harassed for fear of repercussion".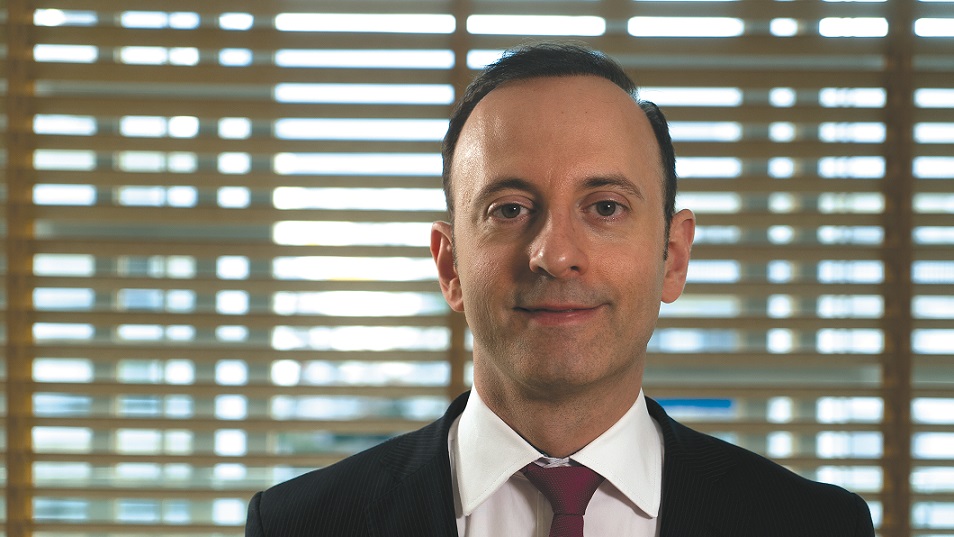 The conclusions of the International Conference were presented by Gregory Dimitriadis, Secretary-General for International Economic Affairs and Chairman of Enterprise Greece at the Greek Ministry of Foreign Affairs, Panos Alexandris, Secretary-General for Justice & Human Rights at the Greek Ministry of Justice, and Maria Syrengela, Secretary-General for Family Policy and Gender Equality at the Greek Ministry of Labor & Social Affairs.
In his closing remarks, Gregory Dimitriadis pointed out that "An open, democratic society without discrimination is not a utopia. It can be achieved" and announced the establishment of an international working group aiming to produce a meaningful roadmap that will ignite change.
The link to watch again the virtual International Conference on "Human Rights in Business": https://humanrightsinbusiness.gr/
Read also: International Virtual Conference: Human Rights In Business. Prosperity Through Diversity