Kiki Dimoula was born in Athens in 1931, and is one of the most acclaimed Greek poets. Her first poetry collection was published in 1952 under the title Poems and has since been widely published in Greece and translated into English, French, Spanish, and many other languages. She was the first living female poet ever to be included in the prestigious French publisher Gallimard's poetry series. Her work includes Pitch Dark (Stigmi, 1956), In Absentia (Stigmi, 1958), On the Traces (Stigmi, 1963), The Bit of the World (Nefeli, 1971), My Last Body (Kimena, 1981), Salute you Never (Stigmi, 1988), Lethe's Adolescence (Stigmi, 1994), Poetry (collected poems edition) (Ikaros, 1998), One Minute Together (Ikaros, 1998), Distancing Sound (Ikaros, 2001).
An edition of selected poems by Dimoula was published by Yale University Press, on October 2012, under the title The Brazen Plagiarist: Selected Poems bringing the first full volume of her work into English for the first time in nearly two decades. In the words of Yves Bonnefoy, "these beautiful poems are reflections of a cloudy sky in earthly words. Their rays of light, also, their reasons for hope".
A full member of the Academy of Athens, Dimoula's honors include the European Prize for Literature, Greece's Grand National Prize for lifetime achievement, two Greek National Poetry Prizes, and the Academy of Athens's Ouranis Prize as well as its Aristeion of Letters. In a 2011 speech when she received Greece's most prestigious literary award, the Grand National Prize for lifetime achievement, Dimoula talked about the role of culture during the crisis. "How society perceives matters of art in general depends on how far its soul has accepted the belief that art, poetry in this case, will not impose cutbacks on the escape it provides," she said then.
Kiki Dimoula's poetry—the most praised and prized in contemporary Greek literature—is a paradox, both mysteriously intricate and widely popular. Her magic lens defamiliarizes all that is familiar, compressing distances between far-flung realms, conflating concrete and abstract, literal and metaphorical, physical and metaphysical. Exacting and oracular at once, Dimoula superimposes absurdity on rationality, caustic irony on dark melancholy. Her poetry — spare, profound, unsentimental, effortlessly transforming the quotidian into the metaphysical, drawing on the powerful themes of time, fate and destiny, yet making them entirely her own — has earned her a near-cult following in Greece. Through her poems, Dimoula explores both syntax and memory, restlessly searching for forms to contain grief, intimacy, and uncertainty.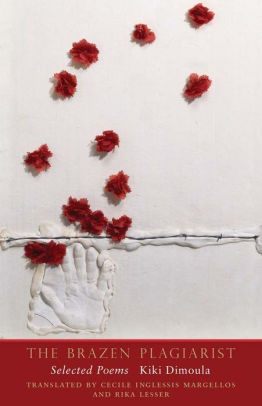 To use the words of Professor Vrasidas Karalis, "Kiki Dimoula's mature poetry added an altogether new dimension to Modern Greek poetry. Having experienced the drama of the existential dissolution of post-war humanity and at the same time the dead ends in a world that has lost the gift of faith, her poetry mapped a world that's both 'homeless' and insecure; a world in which the poet, in order to survive, had to plunge into the fundamental dynamics of the creative process and interfere decisively with their logic […] This is precisely the purpose of Dimoula's poetry: to create the space for the realisation of the best world. Every one of her poems locates and records dimensions of this expected multidimensional and orderly world […] In short, Dimoula's poetry illustrates the re-establishment of symmetrical analogies between memory and reality, between humans and their space; finally, it sees the possibility of transubstantiation out of decay, the endurance granted to chaos and the confusion of history by the power of language".
TAGS: LITERATURE & BOOKS | READING GREECE