Sakis Serefas was born in Thessaloniki in 1960, where he continues to live today. He studied Medieval and Modern Greek Philology at the Aristotle University of Thessaloniki. In 2000 he was accepted to Columbia University as a Fulbright scholar, where he attended courses on modern Greek language, history and literature. He has published more than sixty books of poetry, prose, theatre, studies on different cities, landscapes and poets, as well as translations and anthologies. He has written sixteen plays which have been staged at the National Theatre of Greece, the State Theatre of Northern Greece, the Athens-Epidaurus Festival etc.
His book A Dinosaur on my Balcony won the Greek State Prize for Children's Literature in 2008, A Hole in the Water was honoured with the 'Penelope Maximou' prize by the Greek IBBY in 2012, while A Road Taken, A Road Left won the Greek State Prize for Children's Literature in 2014. His play Mission to Planet Earth was awarded with the Hellenic Ministry of Culture Prize in 2007, his play Yum-Yum (Food) won the 2007 Karolos Koun Prize for Modern Greek play awarded by the Union of Greek Critics for Drama and Music, while the play The Road Will Take You is included in the Top 120 contemporary European plays' shortlist by the European Theatre Convention (ETC, 2010). 164, which comprises his poetic creation of thirty years, was published in 2019.
Sakis Serefas spoke to Reading Greece* about 164, which constitutes for him "a diary of experiences, fantasies, intense fears, feelings", "an invented interpretation of [his] life". He comments that what he finds "most intriguing in poetry is its short form, its power to create micro-stories of high density and intensity", and notes that "a poet is embodied in language and not the other way around", while "literature neither invents nor constructs different realities, it just brings them to light".
164 (Nefeli, 2019) comprises your poetic creation within a period of thirty years (1983-2013). Tell us a few things about the book.
Τhe 164 poems included in the collection, one after the other, in the chronological order they were written, constitute for me the most dense 'diary' I could have kept throughout these thirty years. A 'diary' of experiences, fantasies, intense fears, feelings, books I have read, movies I have watched, places I have visited, people I have or have not met. It's an invented interpretation of my life, since all of us, in one way or the other, retrospectively unfold the script of our lives through fragments of memory. They constitute 164 short stories. I would so much like if readers treated these poems the same way as watching the 73 episodes of House of Cards.
What brought you to poetry and what continues to be your driving force? Which are the main themes your poetry delves into?
Without considering that my self-interpretation is necessarily reliable, I reckon that what I find most intriguing in poetry is its short form, its power to create micro-stories of high density and intensity. Throughout my work, whatever the kind, what I am interested in is observing myself and the people around me in laboratory conditions, as if they were lepidoptera or clams. I am particularly interested in the reactions of other people and myself to this mysterious setting, called 'life', we have found ourselves involuntarily in. This may be the reason why in some of my works, prose and theatre, extraterrestrial creatures observing terrestrial ones play a leading part.
Award-winning poetry, prose, theatrical plays, children's books, essays, translations. What would you say is the binding thread?
It's the same writing mechanism that produces within me all these different kinds of writing. There aren't lines not to be crossed but rather a holistic approach of language. What binds them together? Most probably the centuries-long need or desire to narrate stories for other people to listen to. A kind of puppet show. I am hidden behind the curtain and my books are my puppets.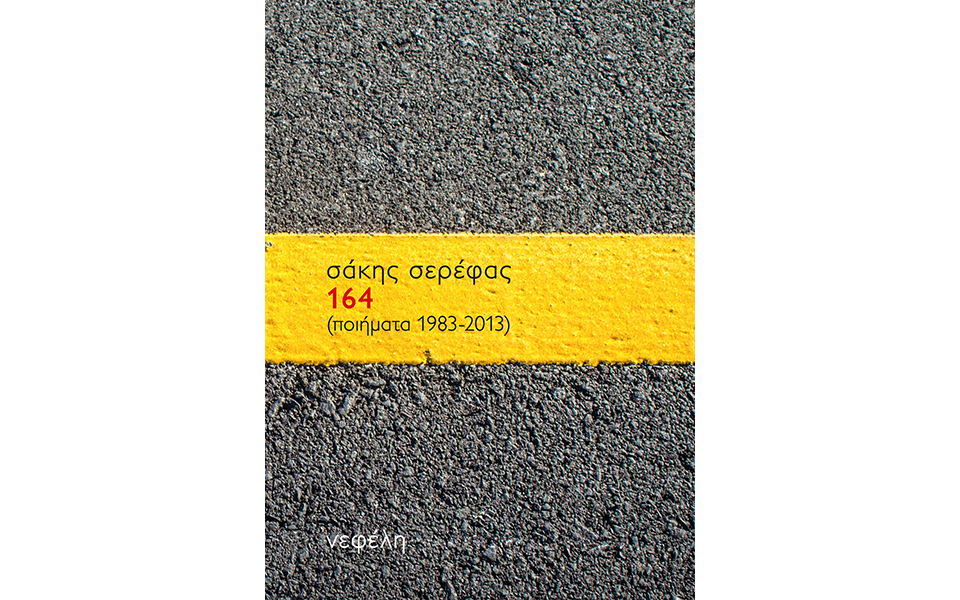 You have characterized language as a way of existence, and the writer as its host. Could you elaborate on that?
A poem of mine is titled 'The poem always precedes". I reckon the poet is embodied in language, and not the other way around. It's language that brings out the poet and not the opposite. The poet becomes a two-legged speaking language which he/she echoes backs, as a reporter, through his/her work. The poet just lends his/her voice to the poem, being in a state of invented stupefaction, that is openness to language and its rhythm, which he/she welcomes.
What is the relation of art to the world it inhabits? Could literature be used to imagine what could be radically different realities?
Different realities already exist, they do not belong to the future; literature neither invents nor constructs them, it just brings them to light. Art teaches us how to discern the different that already exists within and around us. And this is more than enough as its offer. Let technocrats, religious people and drug users visualize the different realities through their own tools.
How would you comment on current literary and artistic projects in the era of online communication?
Undeniably new communication technologies have opened up new perspectives vis-a-vis the creation and circulation of a literary or artistic work. Although I am not an expert on the issue, I sometimes get the impression that these new technologies have become fetishes of modernism, tools of a high-tech ostentation and ease, diminishing the time a work needs to be implemented. Yet, I reckon that creation requires an element of slowness and sluggishness, along with the realization that art is overrated regarding its influence on the course of human history. On the other hand, new technologies open up new creative paths, sometimes with exceptional results. It depends on the mentality of their user. And the respective needs.
Could a multi-faceted socio-economic phenomenon trigger a poetic'cosmogony' and possibly a 'new generation' in poetry? If so, based upon which poetic and aesthetic criteria?
I have no answer to this question.
*Interview by Athina Rossoglou
TAGS: LITERATURE & BOOKS | READING GREECE