The 13th annual Thessaloniki International Book Fair (TIBF) will take place at the city's International Exhibition Centre (Helexpo) from May 12 to 15, and this year, a special part of the fair is devoted to Russia as the guest of honor, in the framework of the 2016 cross-cultural year between Russia and Greece, as well as a contemporary thematic exhibition called "Refugees, Then and Now" that has been organized in an effort to address current global issues.
Visitors of the 13th International Thessaloniki Book Fair will have the opportunity to take a journey into the History, the Arts and the Civilization of Russia. A tribute to Russian literature aims to provide the public with a panorama of the county's cultural reality, which entails presentations of writers and poets, contemporary aesthetic and literary movements, screenings of films and animation, as well as presentations of translation programs. The program entails multiple types of events, in order to depict the cultural profile and the bonds not only in relation to Books but also in the fields of Art and Education, offering a panorama of the contemporary cultural reality of a great country. Visitors will also get the chance to see the treasures of the Russian museums and attend numerous events accentuating Russia's relationship with Greece.
The thematic exhibition "Refugees, Then and Now" consists of books and studies dedicated to the subject, but also two exhibitions, one of photography and the other of artworks, aimed at raising awareness about the refugee crisis in Greece and the European Union today.
The fair also features the 3rd Young Writers' Festival and theInternational Literature and Translation Festival. The Translation Festival, entitled "Babel- In the World of Translation", aims to celebrate the art of translation and address issues such as how we communicate ideas in different languages, with the participation of 23 foreign writers and 20 countries being represented at the Fair with their own stands.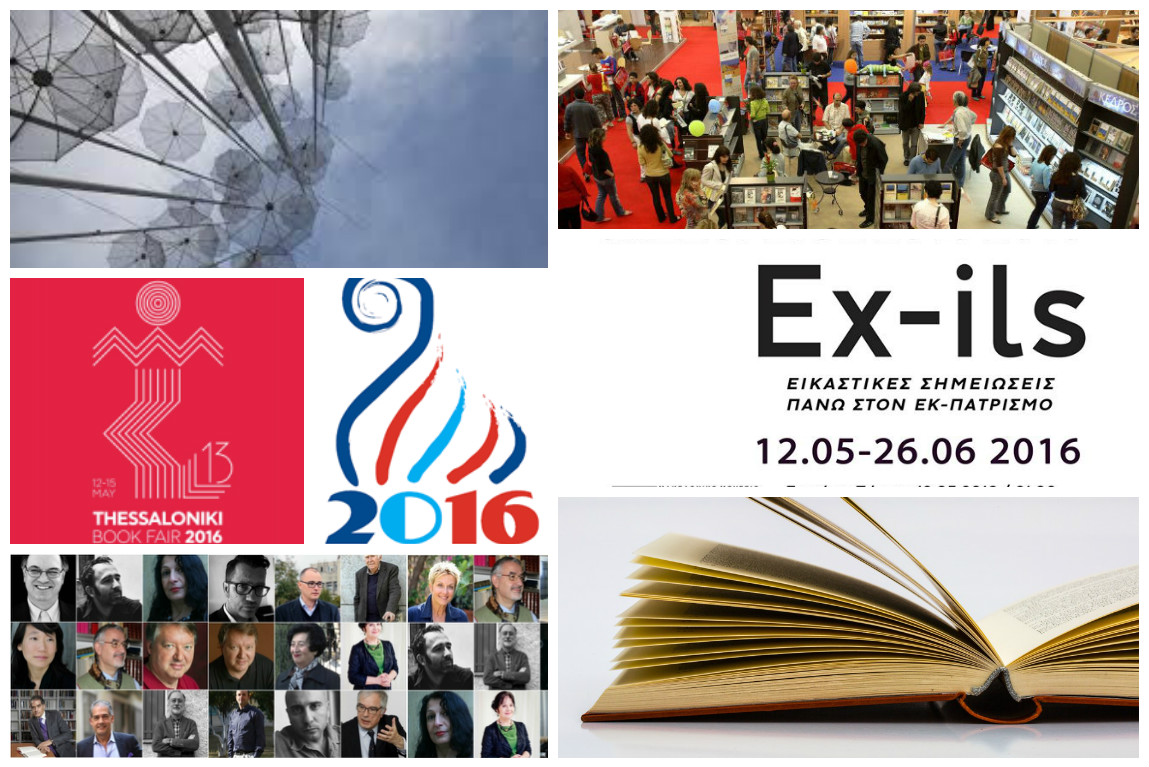 The Thessaloniki International Book Fair is co-organized by the Hellenic Foundation for Culture, TIBF – HELEXPO, Greek Publishers and the City of Thessaloniki, under the auspices and the supervision of the Ministry of Culture and Sports. After twelve years of existence, it has been established as one of the most important cultural institutions in the country, attracting more than 400 book professionals from Greece and abroad, 65.000 visitors, while around 200 cultural events are held every year, with the participation of Greek and foreign authors, academics and intellectuals.
More from Greek News Agenda: Greek Publishing in Austerity Years & Visits, Exchanges Enrich Greece-Russia Ties in Cross-Cultural Year
TAGS: BUSINESS & TRADE | CONFERENCES | CRISIS | EDUCATION | FESTIVALS | FILM | GLOBAL GREEKS | GREEK LANGUAGE | LITERATURE & BOOKS