Astypalea, a Greek island of the Dodecanese in the south Aegean, has been selected to become the first smart, green island in the Mediterranean with energy autonomy, according to an agreement signed recently between the Greek government and the big automobile company Volkswagen. The aim of this ambitious project is to establish a groundbreaking mobility system on the island transforming both public and private transportation based on renewable energy. Astypalea, in the long run, will become a model island for climate neutral mobility.
The project, that will be implemented over six years, involves the gradual replacement of conventional private and public vehicles on the island with electric ones and the introduction of an innovative transportation system based on shared mobility. At the same time the production of electricity from renewable energy sources in order to replace the current use of fossil fuels in the island, is foreseen.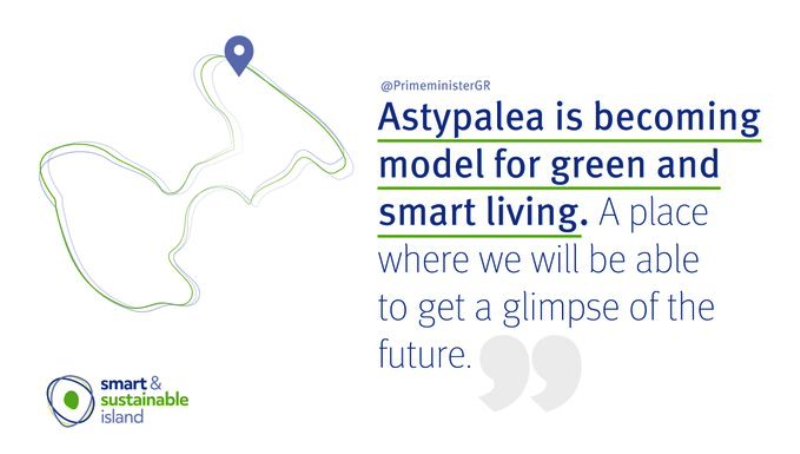 More precisely, the project involves a completely new and advanced transportation system that includes:
– Incentives to replace conventional private vehicles with electric vehicles through a financing program. In total, about 1,000 electric vehicles are to replace about 1,500 vehicles with internal combustion engines.
– Replace public and utility vehicles on the island – police, ambulance and buses – with e-vehicles with the support of the Volkswagen Group.
– Establish the necessary infrastructure for an integrated, electric vehicle charging network.
– Creation of an on-demand public transportation system through the use of digital applications that will allow residents and visitors greater freedom of travel through the use of vehicle sharing, e-moped and e-bicycle services.
– The Greek government will facilitate all necessary processes required to accommodate autonomous driving once this becomes possible.
"Astypalea can and will become a model of sustainable development not just at a national but at a European and a global level" Greek Prime Minister Kyriakos Mitsotakis said during the virtual launching ceremony adding that the island can set an example of how small communities can benefit from addressing old problems with new solutions.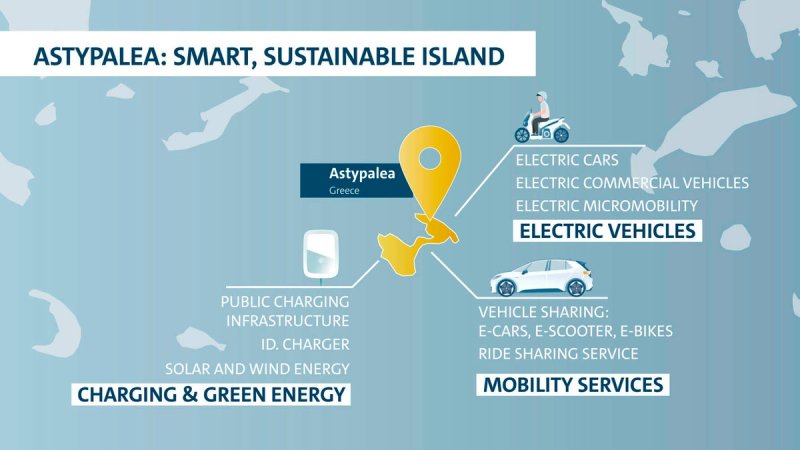 This ´Smart Green Island' project, that is about to start in Greece under a holistic, green and sustainable action plan, will certainly have a positive impact on the everyday life of the island's inhabitants. The Greek government, that is keen on partnerships between the private and public sector, highlights the attractiveness of Greece as investment destination, since Volkswagen's decision to come to Greece to implement this project is without any doubt a vote of confidence in Greece's growth prospects.
The Astypalea project is in line with the National Plan for the Transition to Electrification which is one of the central pillars of the Greek government's environmental strategy to phase out fossil fuels encompassing every level of government – local, regional, national- as well as the private sector and individuals. The Plan is supported by Greece's highly innovative and important "Green Deal" that was signed by 19 public and private sector bodies and the Greek ministries of infrastructure and environment at the beginning of June.
Greece has also developed a National Plan for Energy and Climate in accordance with the UN Agenda 2030 and its 17 global Sustainable Development Goals as well as with the European Green Deal aiming at developing a greener economic model through decarbonization, renewable energy sources and tackling climate change. Greece is committed to promoting sustainable development, green energy and innovation as necessary conditions for the continuous improvement of social, economic and environmental conditions in the country.
The project is strongly supported by Volkswagen's independent Sustainability Council as it serves as a blueprint for Volkswagen's decarbonization strategy.
Astypalea: Smart Green Island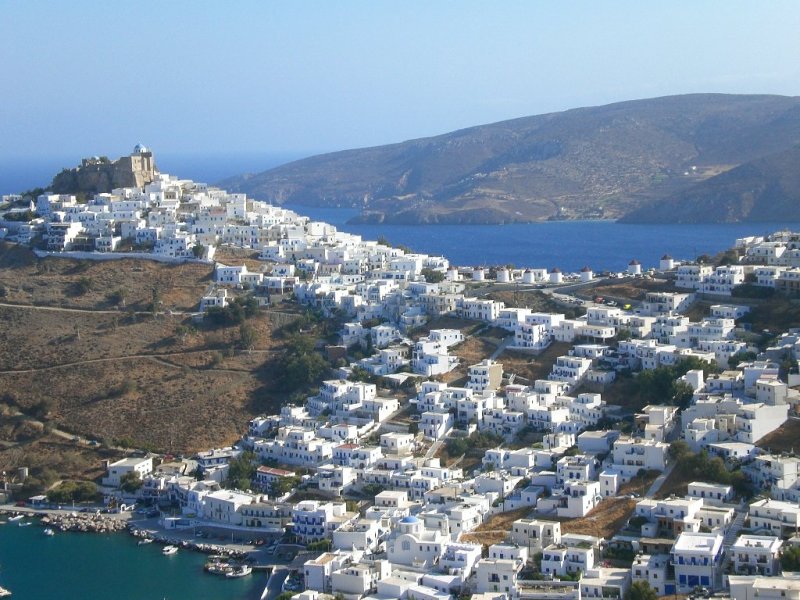 Astypalea, Photo IMFJ, CC BY-SA 3.0, via Wikimedia Commons
Astypalea is an island of the Dodecanese in the south Aegean with an area of about 100 square kilometers. It has a population of about 1,300 inhabitants that welcomes some 70,000 visitors each year. Astypalea has a very limited transportation service with two buses operating only in one small area of the island. At present, energy demand is almost entirely covered from fossil fuel sources. The island aspires to become a pioneer for sustainable tourism in the coming years and therefore supports sustainable transportation.
Read more via GNA:
Greece's Green Agenda on Energy and Climate
Circular Economy, towards a new production and consumption model
I.E.
TAGS: BUSINESS & TRADE | ENERGY | ENVIRONMENT | INNOVATION