The established annual appointment of book lovers, the Zappeion Book Festival, turns 50 this year and will celebrate its established journey with a record attendance of of publishing houses. The festival will open its gates on September 2 and will run through September 18, with thousands of book titles for every taste and age and dozens of presentations, discussions with authors and parallel events.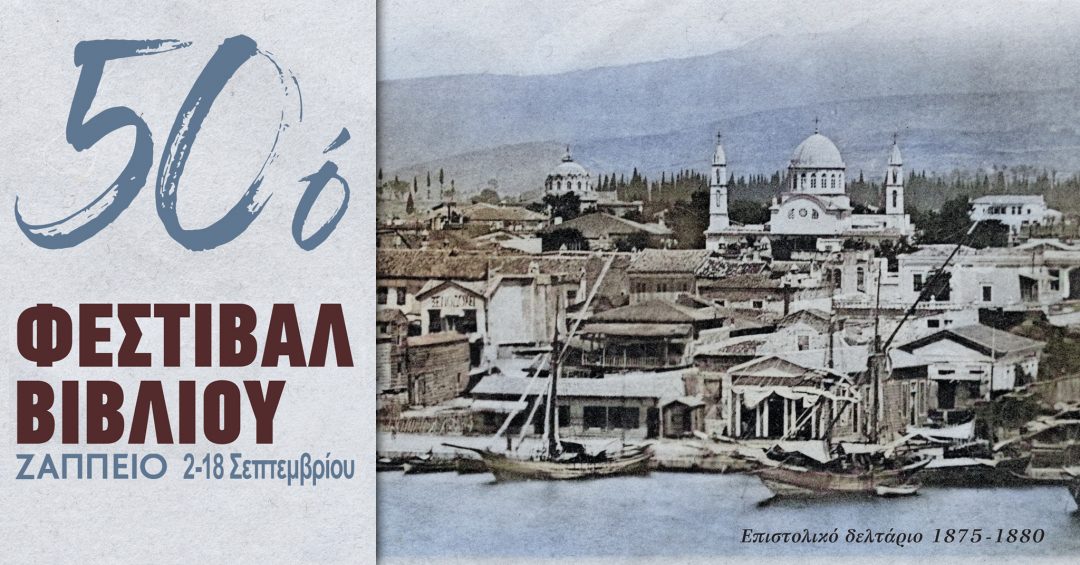 On the occasion of the centenary of the Asia Minor Catastrophe, this year's festival will host a variety of events related to the Asia Minor Catastrophe as an identity element in today's Greece with the participation of renowned speakers and cultural institutions. At the same time, reading the signs of the times, the festival will also pay tribute to Diversity and Racism in its various aspects. Given that 2022 has been declared as Literary Year of Iakovos Kambanellis by the Ministry of Culture and Sports, the festival will organize a tribute to the great academic, playwright and lyricist for his contribution to the Hellenic nation both as as artist and as a man.
The Zappeion Book Festival is an organization of the Association of Book Publishers (S.EK.B) and the Ministry of Development and Investments, in cooperation with the Organization of Culture, Sports & Youth of the Municipality of Athens (OPANDA), the National Historical Museum, the National Theatre of Greece, the Greek Art Theatre Karolos Koun and the Athens Culture Net. It is held under the auspices of the Ministry of Culture & Sports, the Municipality of Athens, the Hellenic Foundation for Culture and the Athens Chamber of Commerce and Industry, with the support of TikTok and the Greek Collecting Society for Literary Works (OSDEL).
A.R.
Read also: Reading Greece: A Tribute to Iakovos Kambanellis
TAGS: LITERATURE & BOOKS | READING GREECE