Co-funded by the Creative Europe Programme of the European Union, Ulysses' Shelter is a cooperation project aiming to build a network of exchange literary residences across Europe designed for emerging writers and literary translators. The idea is to connect young creative individuals with their audiences beyond national borders and to sensitize the audience for new, emerging literary voices across Europe. A joint venture of Croatian writer and publisher Ivan Sršen and Greek poet and publisher Thanos Gogos, Ulysses' Shelter was launched in 2016 and its logo – a donkey carrying a book – refers to the 'traditional means of transport' on the tiny Croatian island of Mljet where the project was originally launched, and where, according to legend, shipwrecked Ulysses found shelter.
In an interview to Reading Greece,Sršen commented that "the project was created because of a friendship. […] Thanos and I became friends through poetry thanks to a Young Writers Festival that took place in May 2015 as a part of the Thessaloniki Book Fair where we met, at a moment that was socially and politically very important not only for Greece, but for the entire Europe. We knew we wanted to work together, but there were so many obstacles, a little number of translators from one language to another, and weak ties between our literatures. We did not see those as things that would stop us. I was thinking for quite some time about starting a residency programme, and when I shared this idea with Thanos we realized it might be possible, so together with the Slovenian Writers Association we applied at the Creative Europe programme for cultural cooperation, and we got the grant for the international network of literary residencies". Everything else, as they say is history!
The circular scheme of the project, with the priority of transnational mobility, gives young authors an opportunity to work, perform and present themselves in different social and cultural contexts. At the same time, the residency programme tries to reach the objectives by giving residents new transnational experiences and motives for their work, enabling them to gain an insight into literary scenes of other countries, improving transnational networking between young participants of the creative process in the literary field, which might lead to future transnational collaborations, connecting the residents with local communities and other residents through project activities, and, of course, inspiring other literary authors, translators and editors to participate in similar translational programmes in the future.
Each residency is accompanied by a diverse supporting programme consisting of literature-related activities aimed at specific (local) target groups, such as taking part in literary readings, workshops, festivals and/or other literary-related activities. The residencies last from two to four weeks.The network of literary residencies has now been extended to eight European countries: the Czech Republic, Croatia, Greece, Malta, Serbia, Slovenia, Spain, and Wales in the United Kingdom, and collaborates with many institutions and NGOs in each participating country. The partners on the project are: Thraka (Greece), Sandorf (Croatia), Krokodil (Serbia) Slovenian Writers' Association (Slovenia), Literature Across Frontiers (Wales, UK), Inizjamed (Malta) Mallorca Film Commission (Spain), Culture Reset (Chech Republic).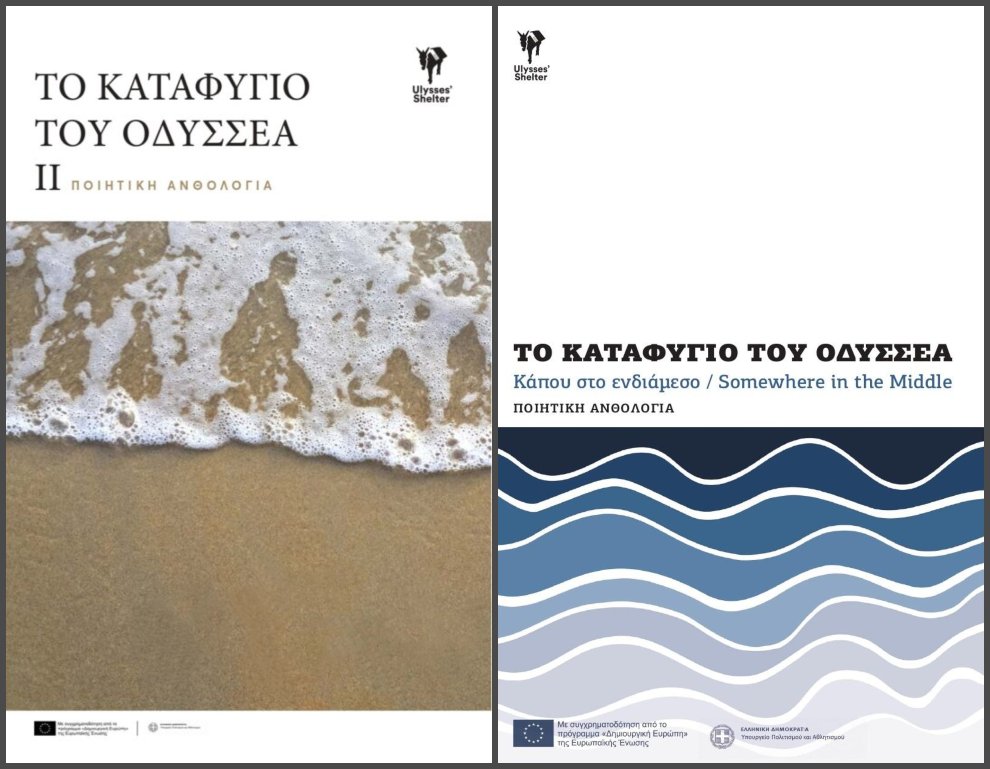 The underlying general idea of ​​the program is to gradually expand the network of collaborators to other European countries in the future, to bring together artists from all over the world and to reveal the potential creative perspective that various European regions bring.
Greek partner on the project, Thraka, was one of the founders of the project, alongside Sandorf and Slovene Writers' Society. Besides Creative Europe, for the last two years, the project has also been funded by the Hellenic Ministry of Culture and Sports, and Thraka also collaborates with the Municipality of Larissa during the implementation of the project. In the words of Thanos Gogos, "for me, it is very important to promote Greek culture abroad and to do this not in any way, but with respect to the creative work of the poets, writers, and translators. It was important to me to be able to offer a fee of 700€ to each participant. We are trying to find ways to do so in our other projects, too. I believe this is the only project of this kind for young authors in Greece (a residency that pays the authors besides all the costs being covered), and I hope more organizations will follow this example so that the new generations of writers in Greece experience the same treatment as their peers from abroad have in their countries".
Undeniably there are great benefits for the local communities as well. As Gogos eloquently put it, "with this project, I wanted to enrich the cultural life in Larissa and make it an equal member of the community of European cities oriented towards culture. Larissa has a strong cultural scene, with many organizations and institutions that are doing a great job, and I'm proud to say that we all cooperate, with the great support of our vice-mayor of culture, Panos Sapkas. It was time for Larissa to become recognizable for its love for literature not only in Greece but also abroad".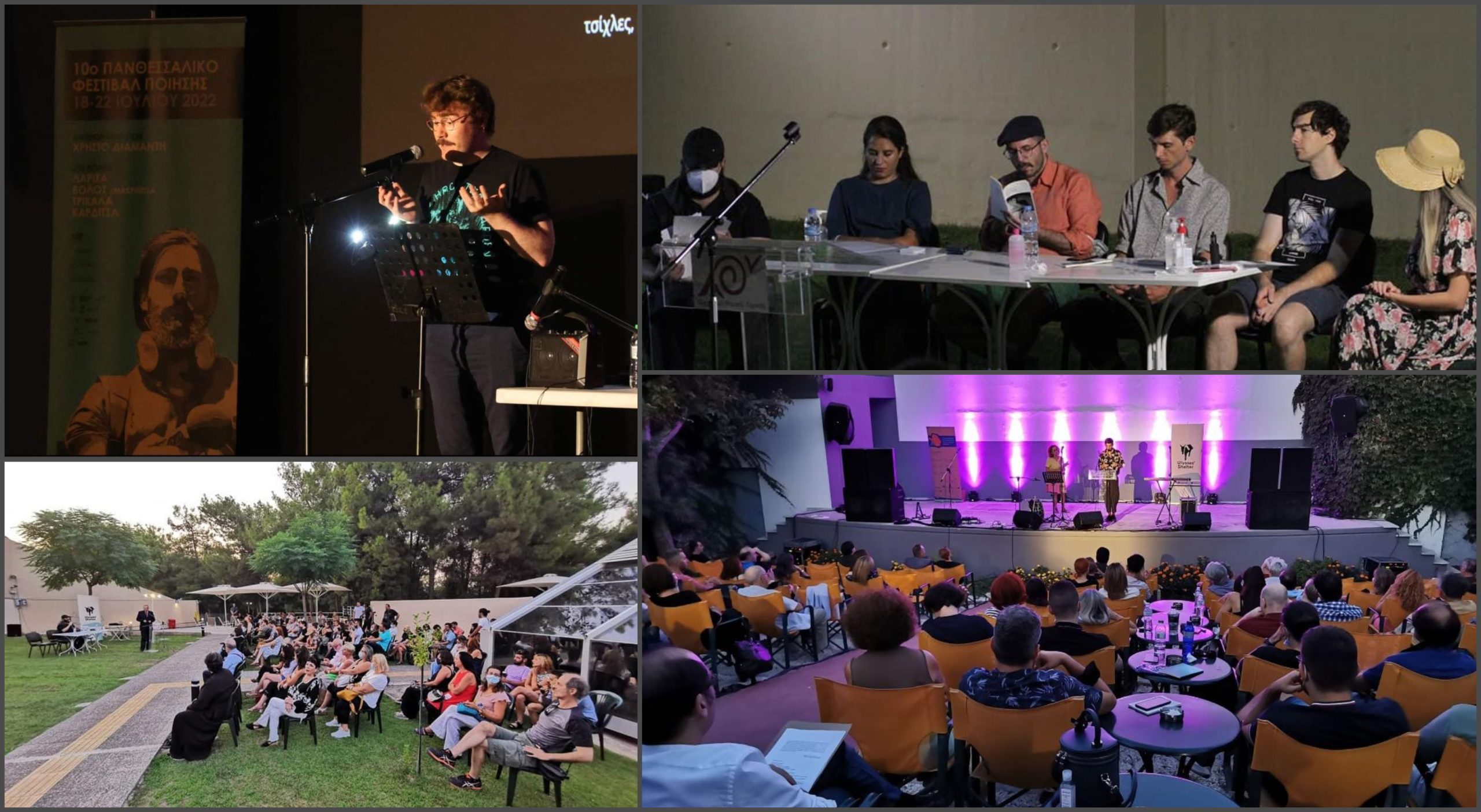 The foreign poets, authors, and translators who visited Larissa during the program are: Aljaž Koprivnikar, Katja Gorečan, Denis Škofič, Antej Jelenić, Jasmina Topić, Goran Čolakhodžić, Nataša Srdić, Uroš Prah, Lara Mitraković, Vitomirka Trebovac, Maja Klarić, Grug Muse, Lloyd Markham. The participants from the partner-countries visit Larissa for two weeks, where they write and have a public presentation of their work, often during the international Thessalian Poetry Festival. Thraka publishes the translations of their works in the Ulysses' Shelter printed anthologies, and online. Interviews with authors are also often made in the local and regional newspapers.
In the words of Lloyd Markham from Wales (which was resident in Larissa in 2022), "the programme was a fantastic experience to delve into a different culture, to get away from my work and focus on my writing". On her part, Grug Muse (resident in Larissa in 2021), commented that "it was great that we met poets not only from Greece but from all over the Balkans, and of course a great opportunity to communicate my poetry in a different country". Greek poet Nikolas Koutsodontis noted that what he would mainly like to achieve is "to encourage other people to write. The main responsibility of a poet is to produce other poets and writers".
Until now, ten Greek poets, authors and translators have already participated in the project, visiting other countries: Christos Armando Gezos, Vasileia Oikonomou, Lena Kallergi, Thanos Gogos, Dimitris Karakitsos, Marilena Papaioanou, Thomas Tsalapatis, Iakovos Anyfantakis, Filia Kanellopoulou, and Nikolas Koutsodontis. At the end of September, the expert committee chose two new residents for this year – Tonia Tzirita Zacharatou and Marios Chatziprokopiou.
A.R.
Read also: Reading Greece: Thanos Gogos on Literature as a Means to Balance in Emotionally Turbulent Times and Struggle in Socially Dynamic Ones; Reading Greece: Ivan Srsen on the Building of Greek-Croatian Literary Ties; Reading Greece: Christos Armando Gezos on Walking the Line between Poetry and Prose; Reading Greece: Lena Kallergi on Travelling, Change and their Transcription to the Body and Language; Reading Greece: Dimitris Karakitsos on Combining an Unbridled Surrealism and the Concrete Logic of a Crime Novel; Reading Greece: Thomas Tsalapatis on the Debunking of Stereotypes and the Role of Poetry in Times of Crisis;Reading Greece: Iakovos Anyfantakis on the Literary Depiction of the Transformation of Modern Man in a Shifting World; Reading Greece: Marios Chatziprokopiou on Disconnecting Poetic Tradition from Formal Discourses and Making it Familiar Anew
TAGS: LITERATURE & BOOKS | READING GREECE