Two of the most distinguished 20th century Greek artists who have left an indelible mark on the country's art world and beyond – Yannis Moralis (1916-2009) and Christos Kapralos (1909-1993)- are being honoured with a grand exhibition entitled "Yannis Moralis – Christos Kapralos. A friendship in life and art". The show is hosted in the area of the Lighthouse, at the Stavros Niarchos Foundation Cultural Center and runs until December 18, 2016, in collaboration with the National Gallery – Alexandros Soutzos Museum.
On display is a selection of 18 bronze sculptures by Kapralos' work, alongside 50 of Moralis' masterpieces from his substantial donation (in 1988) to the National Gallery and from private collections. The exhibition focuses on the development of their art, as well as of their relationship, which follows a parallel course.
Moralis and Kapralos met at the Athens School of Fine Arts, where their friendship was born and where they began developing their work. They met again in Paris, where they explored modernist movements, while remaining faithful to their classical values. In 1939, they returned to Greece, where they continued to pursue their discourse with classicism throughout the German occupation.
The two artists never ceased to strike a contemporary dialogue with Greek antiquity. In the 1950s, they developed their own personal version of modernism: Moralis, with his series of funerary paintings in which young women are taking centre stage, and Kapralos, with his bronze sculptures, produced with a new method: lost wax casting using gutta-percha plates. Both artists were invited to represent Greece at the international art exhibition, Venice Biennale, an important landmark in their career (Moralis in 1958, and together with Tsarouchis and Kapralos in 1962).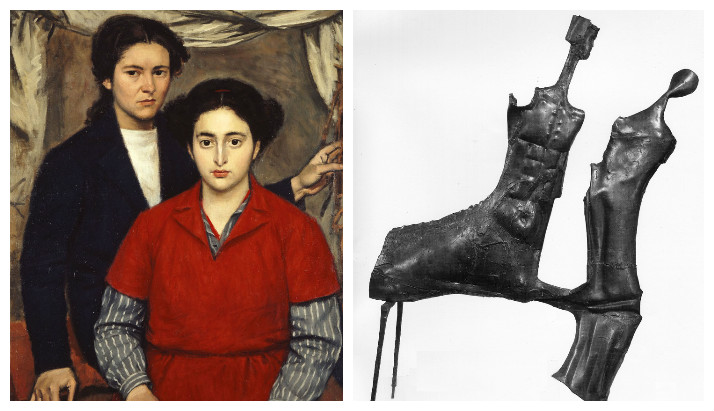 Another thing the two artists had in common was their love for Aegina, the island where Kapralos had established the Christos and Souli Kapralos Foundation (in 1991) and opened the Christos Kapralos Museum. Following the dissolution of the Foundation in 2006, the new Kapralos Museum is soon to be erected by the National Gallery, next to the artist's old studio in Aegina, to house the extensive donation of his works. One of the rooms will display art by the three Aegina-based artists and friends: Kapralos, Moralis and Nikolaou.
At the opening of the exhibition, Co-President of the Stavros Niarchos Foundation, Andreas Dracopoulos, stated -among other things- that "the connection between painting and architecture in Moralis' work, and Kapralos' quest for movement and expression in his bronzes, could point visitors to the exhibition towards contemplating certain elements of Renzo Piano's creative process in designing and building the SNFCC". In this context, it is worth mentioning that this unique exhibition is part of SNFCC's free public events that offer visitors an opportunity to visit the Center's facilities, as well as to experience its programmatic potential and its place as an urban destination for everyone. It is realized with the exclusive support of the Stavros Niarchos Foundation (SNF) until SNFCC is handed over to the Greek State in early 2017.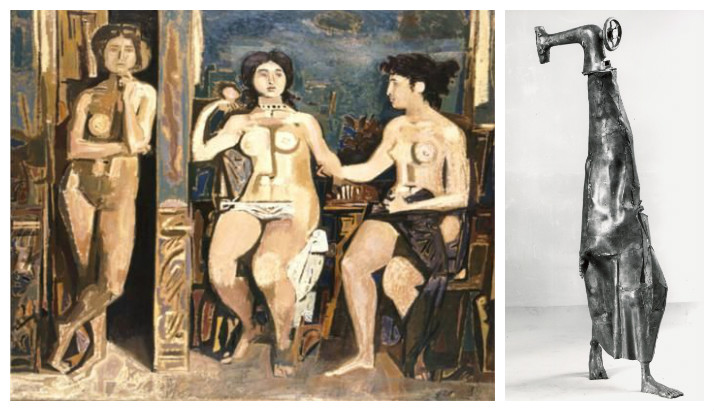 Read also from GNA: The Year of Yiannis Moralis
Watch video: Yannis Moralis- Christos Kapralos at SNFCC
TAGS: ARTS | ATHENS | FESTIVALS | GLOBAL GREEKS