Set in the northeastern Aegean island of Lesvos, in the picturesque village of Molyvos, from 1941 to 1974, during some of the most dire decades of the 20th century, Arrested Song depicts the turbulent life of Calliope Adham. Young, strong-willed and recently widowed, Calliope is schoolmistress in Molyvos, when Hitler's army invades Greece in 1941. Well-read and linguistically gifted, she is recruited by the Germans to act as their liaison officer. It is the beginning of a personal and national saga that will last for several decades.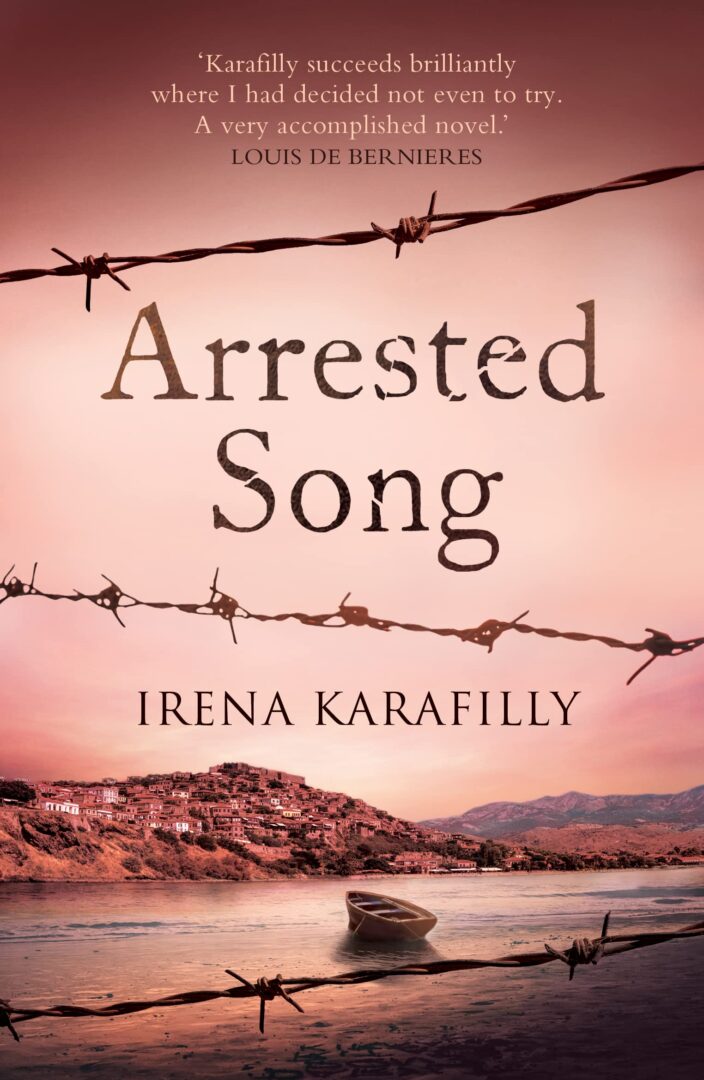 Calliope's wartime duties bring her into close contact with Lieutenant Lorenz Umbreit, the Wehrmacht commander. The schoolmistress is an active member of the Greek Resistance, yet her friendship with the German blossoms against all odds, in a fishing village seething with dread and suspicion. Amid privation and death, the villagers' hostility finally erupts, but the bond between Calliope and Umbreit survives, taking unforeseeable turns as Greece is ravaged by civil war and oppressed by military dictatorship. It is against this turbulent background that Calliope emerges as a champion for girls' and women's rights.
Αs the author Irena Karafilly explains, "Arrested Song took seven years to research and write, after gestating for a decade. The story was inspired by a Canadian poem about Stella Ioannidou, a Greek woman on the island of Lesbos, who immolated herself in the late 70s rather than let the authorities move her to an old folks' home in the capital. Living in the village of Molyvos, I learned that she had been the local midwife and, long before that, a schoolmistress, reportedly dismissed for her political views during the civil war".
Arrested Song is a haunting, sumptuous novel, weaving the private and the historic into a vivid tapestry of Greek island life. Spanning over three decades, it chronicles the story of an extraordinary woman and her lifelong struggle against social and political tyranny.
The author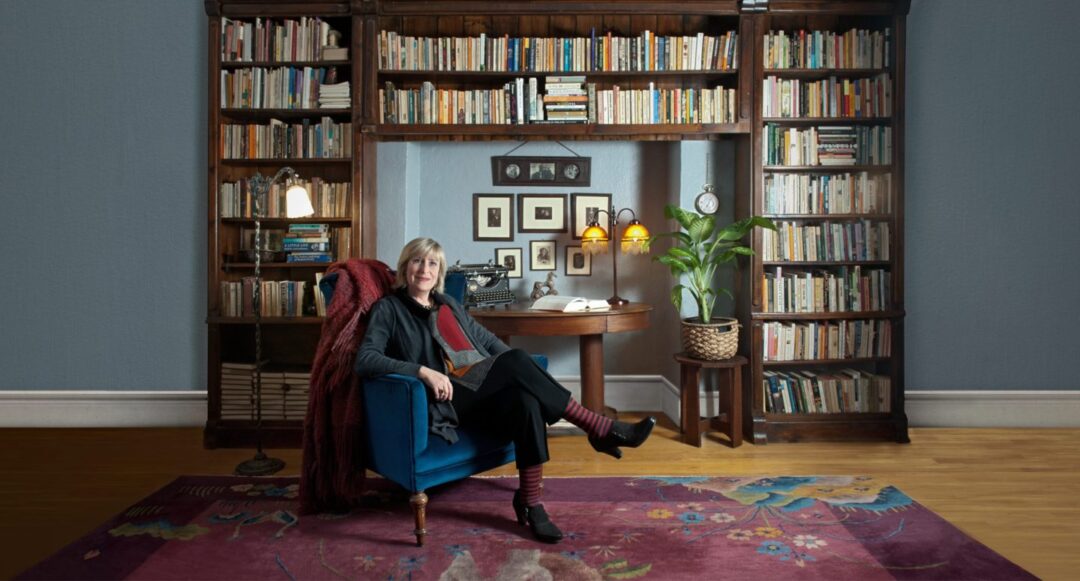 Irena Karafilly was born in the Urals but crossed several borders while learning to walk, talk, read, and write. She has lived in five countries, most recently in Greece, where some of her plots are set. She is the author of six books: Arrested Song(Legend Press, 2023); The House on Selkirk Avenue (Guernica Editions, 2017), The Captive Sun (Psichogios Editions 2010, under the title Η ασυμβίβαστη Μούσα and Picador Australia, 2012), The Stranger in the Plumed Hat (Penguin Canada, 2000), Ashes and Miracles: A Polish Journey (Malcolm Lester Books, 1998), Night Cries (Oberon, 1990) and Οι δρόμοι της μοίρας (Psichogios Editions, 2010). 
Her work has won several literary prizes, including the National Magazine Award and the CBC Literary Award. Her short stories have been broadcast, anthologized, and published in both commercial and literary magazines, in Canada and abroad. She has also written book reviews and other articles, which have appeared in numerous newspapers, including the New York Times and the International Herald Tribune. She currently divides her time between Canada and Greece, still looking for Home.
A.R.
Read also: Reading Greece: Irena Karafilly on the Interrelation Between History and Fiction, and Greece as a Compelling Literary Setting
TAGS: LITERATURE & BOOKS | READING GREECE