Celebrating Christmas & New Year's Eve in Greece is like finding yourself inside an expressionist work of art: decorated Christmas trees, shiny ornaments, and traditional "karavákia" (small ships) decked with blue and white lights illuminate streets, parks, shopping areas and neighbourhoods.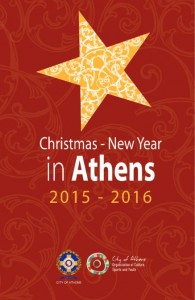 Ahead of 2016, the Greek capital is celebrating Christmas and New Year's with more than 240 events to get the holiday pulse racing in parks, squares and along pedestrian walkways. Athens Mayor Giorgos Kaminis presented the municipality's holiday agenda, inviting everyone "to join in the fun and celebrate together". This year's festivities include concerts,art events, theatre performances, story-telling activities, workshops for children, and many more happenings taking place around the city as well as in museums and cultural institutions.
Here are some highlights: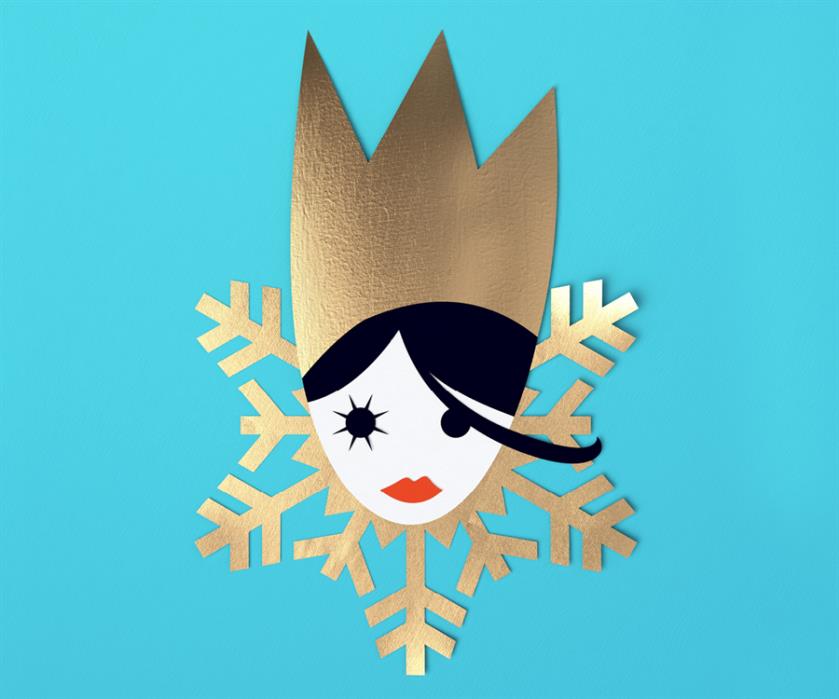 One of Hans Christian Andersen's best tales, The Snow Queen, turned into an opera by director and Associate Artistic Director of the Greek National Opera, Thodoris Abazis, to warm the hearts of children and those who remain young at heart. A tale of loyalty, love and growing up comes to life at Onassis Cultural Centre in an original musical spectacle for young and old in the run-up to Christmas (Dec 22 – 30).
Right after its tour in Thessaloniki, one of the world's loveliest Christmas tales, "Τhe Nutcracker" will be returning to Olympia Theatre of The Greek National Opera for its annual Christmas & New Year's shows (December 23- January 3), conducted by Elias Voudouris & Zoe Zeniodi.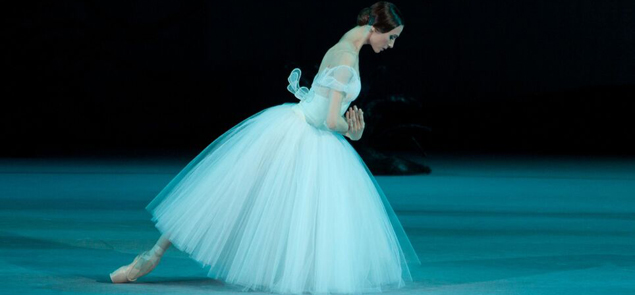 One of world's leading ballet dancers, the "prima assoluta ballerina" of Bolshoi Ballet in Moscow, Svetlana Zakharova, will bring Christmas glow and splendour to the Greek capital with three unique performances at the Athens Concert Hall (Dec 26-28), in the role which has marked her magnificent career, "Giselle".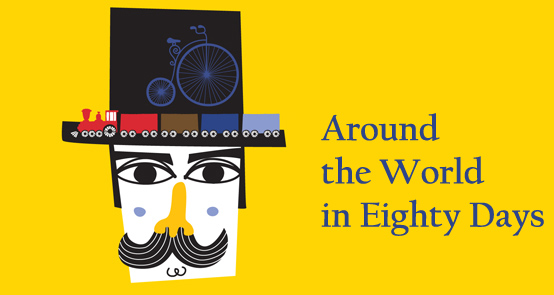 The thrilling theatrical adventure for travelers of all ages, "Around the World in Eighty Days" by Jules Verne, is returning to the Athens Concert Hall stage (The Megaron, December 5 – 30), under the direction of Tatiana Lygari. A musical-theatrical performance for young and old alike, featuring a big castwith action and humor, live music and video sequences.
Athens' Xmas Concert and New Year's Party
Athens' Pallas Theater is hosting the city's Christmas Concert (December 20) with the City of Athens Philharmonic Orchestra and lyrical theater soloists Eirini Karagianni and Antonis Koronaios, as well as the Christmas Gala (December 21) with the City of Athens Symphonic Orchestra and Choir, with excerpts from operas, operettas, polkas, waltzes and well-known Christmas melodies.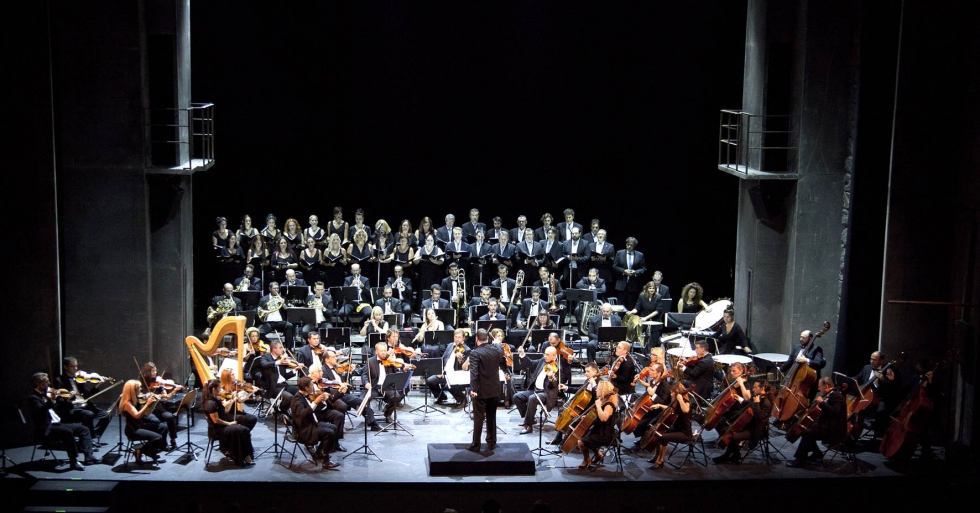 On New Year's Eve, the Athens Big Band Orchestra and the Athens Symphony Orchestra will join popular artists – including Sugahspank, Panos Mouzourakis and Philippos Pliatsikas –on stage in the pedestrian streets of beautiful Thisseio with the Acropolis as a backdrop, in a big party to usher in 2016 that will be broadcast live on TV.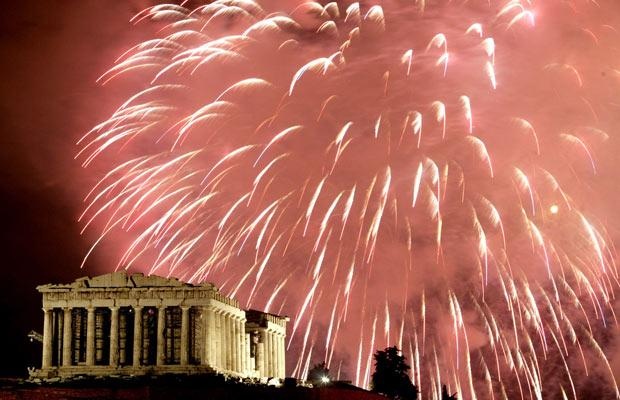 With imaginative children's workshops, the Acropolis in Lego bricks, treats and many more surprises, The Acropolis Museum will welcome visitors on December 19, 20 and 27 with a festiveprogram. Christmas and New Year tunes will be performed by the Philippos Nakas Conservatory Orchestra and Choir, and the Hellenic Air Force Band, on Sunday 20 December, at 12 noon, and on Sunday 27 December respectively.
The Meet Market, which began as a tiny Christmas market in Athens back in 2007, will be celebrating the holiday with not one, but two Meet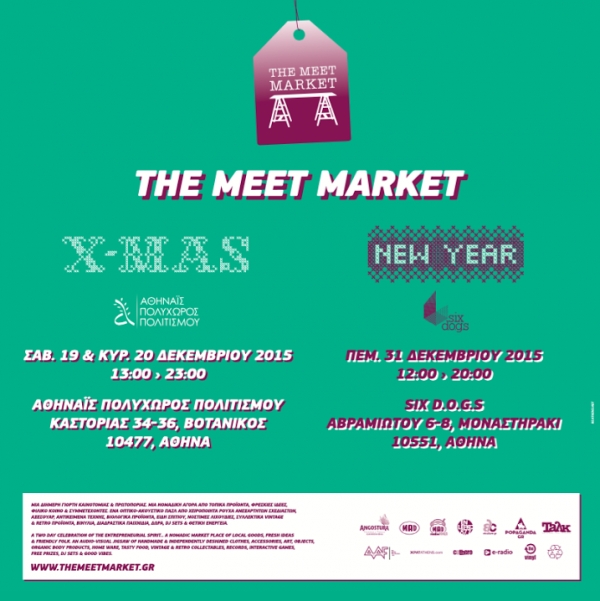 Markets, starting with the Christmas edition (December 19-20) at Athinais Cultural Center, offering an audio-visual jigsaw of handmade and independently designed clothes, accessories, art, objects, organic body products, home ware, tasty food, vintage and retro collectables, records, interactive games, free prizes, DJ sets and good vibes! Parallel activities will include yoga sessions, face painting and theater for kids. The Meet Market celebration will resume with the New Year's Eve edition at Six d.o.g.s (December 31), with a completely different lineup of 20+ designers, creators, and small scale businesses.
TAGS: FESTIVALS