On the occasion of the current Dutch Presidency of the European Union, the new Ambassador of the Kingdom of the Netherlands to Greece, His Excellency, Caspar Veldkamp, shared his views with Greek News Agenda about the priorities of the Dutch diplomatic mission, in the midst of the refugee/migrants and economic crisis in Greece.
Mr. Ambassador, back in January you presented in Athens the priorities of the rotating EU presidency, which your country is currently holding. How do you envisage your role as the Dutch Ambassador to Greece in promoting these goals?
I am an ambassador of a new generation. I do not spend much time on traditional protocol and diplomatic niceties. This Embassy does business the modern way. We focus on urgent priorities, such as the migrant crisis and the Eurozone. During our EU presidency, my team facilitates intensive contacts between both governments. Most of this is taking place behind the scenes.
During the past few months, various Greek ministers have visited the Netherlands. Several high-level delegations from my country visited Greece. We have organized phone calls and meetings between both prime ministers. Both men have different ideological starting points, but maintain an open channel of communication.
There has been a growing mood against an open-door migration policy in Europe and a general reluctance in many EU countries to accept refugees and asylum seekers. Some even advocate extreme measures that undermine the existence of Schengen itself, including sealing borders with Greece and "trapping" migrants here. What does your government believe that Europe should do to tackle the refugee/migrants crisis in general and is there a way to reinforce the EU-Turkey action plan in order to stem the flows into Greece?
High numbers of migrants continue to arrive from Turkey to Greece. We have to keep pushing on Turkey to stem the flow. A summit meeting between the EU and Turkey will take place on Monday, March 7. But I do not expect this will deliver a significant decrease in the number of people crossing the sea. President Erdogan seems to have other priorities.
Meanwhile, the possibility for migrants to travel from Greece to northern Europe has become very limited, because of tightening of borders on the Western Balkans route. Many of them are getting stuck in Greece. I do not believe border closures will provide the solution. However, it will be hard to change these dynamics.
The humanitarian tragedy that is now unfolding affects us all. Greece needs help. The European Commission has developed a substantial aid package. The Netherlands is also doing its share as a member state. I received a request from the Greek Defense ministry, upon which our government decided to provide humanitarian aid. We need to provide relief. We should look into faster relocation of refugees from Greece, and on more returns, both voluntary and involuntary, of economic migrants to Turkey and countries of origin. The situation has to be brought under control.
The population of migrants is mixed. I have met families who are undoubtedly refugees, fleeing the war in Syria. They need protection. At the same time, there are others, who openly say that they are on the move because they want better economic opportunities. That is not what the UN refugee treaty was meant for. We have to deal with the 'push' and the 'pull', both of which are playing a role. On the 'push' side, intense diplomacy is needed to stop the war in Syria. On the 'pull' side, it has to be clear that the highway to Germany is closed now. I believe this should be clearly stated, by Germany itself and by others.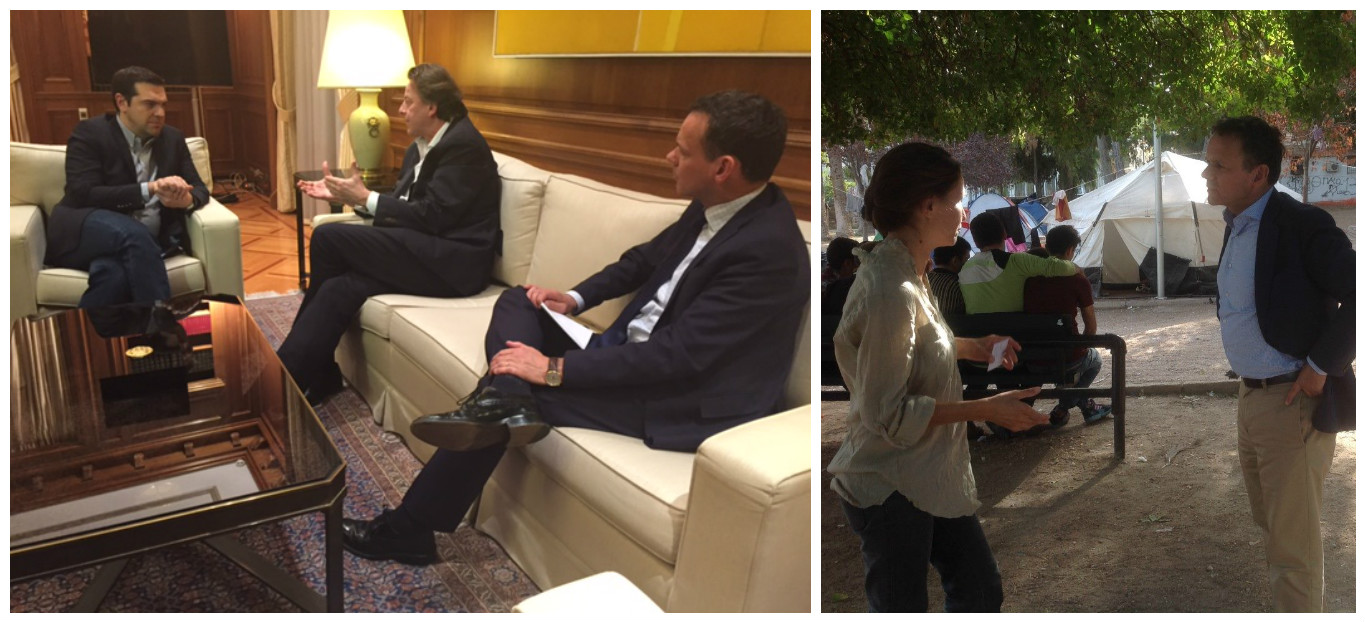 Under heavy pressure to control the massive migrant influx from Turkey, the Greek government announced that four of the five 'hotspot' registration centres are ready on the islands of Lesvos, Chios, Leros and Samos. Back in December, you personally witnessed the situation in Chios. How does your government and the Embassy support in general Greek efforts for the management of the refugee crisis and how do you envision the role undertaken by NATO, FRONTEX and EUROPOL in their operations?
Greece has been overwhelmed by the high numbers of migrants arriving on its islands. Initially, it was slow to respond. But most of the hotspots are ready now and functioning, which is quite an achievement.
The Netherlands has been helping Greece to get there. We have deployed a Border Security Team of now 45 persons to the island of Chios for the duration of half a year, consisting of migration experts, translators, document experts, military police and two patrol boats. They are there to reinforce the Greek authorities under the EU's Frontex aegis and strengthen the hotspot.
I have been to Chios four times during the past few months and will soon visit again. Last time I went there, I witnessed one of our fast patrol boats helping to stop and arrest a smuggler, in full coordination with the Hellenic Coast Guard. It reminded me of my time as a naval officer, now quite some years ago. On NATO, the area of operations in the Aegean Sea still needs to be defined to make its presence effective.
Greeks has suffered a lot from prolonged austerity and the government now aims for a timely completion of its economic programme review by the international creditors in order for debt relief talks to begin and economic recovery to happen. Is there enough progress made in fiscal, structural and institutional reform in Greece, and what do you think might the Greek economy expect for 2016?
We are concentrating on completion of the first review of the Greek program. Reforming the pension system is a key issue. The current pension system is not sustainable. After completion of the first review, we can start discussing additional measures on debt relief for Greece. This provides a positive horizon.
Greece needs a strategy for growth. The government has to move away from its 'tax increase logic' and attract more foreign investment. It has to combat old practices of corruption and clientelism. Moreover, it is important to modernize the economy through innovation and new types of entrepreneurship, including start-ups. Both the government and the private sector need to work on this. Greece's private sector is too old-fashioned. It should feel more urgency to innovate, for example in the agrifood sector, and conquer emerging markets.
Recently, the Dutch Foreign Minister met with the Greek Prime Minister in Athens. What was the focus of the discussions? What is the state of our bilateral relations and has there been any increase in business, academic and cultural exchanges between the two nations in recent years?
His visit was all about migration. He had been to Skopje and Idomeni, in preparation of the EU summit. In general, relations are wide-ranging: business, government, and many contacts between both societies. I see much interest among young Greeks. Many of them want to study at Dutch universities, which are of good quality and provide many courses in English.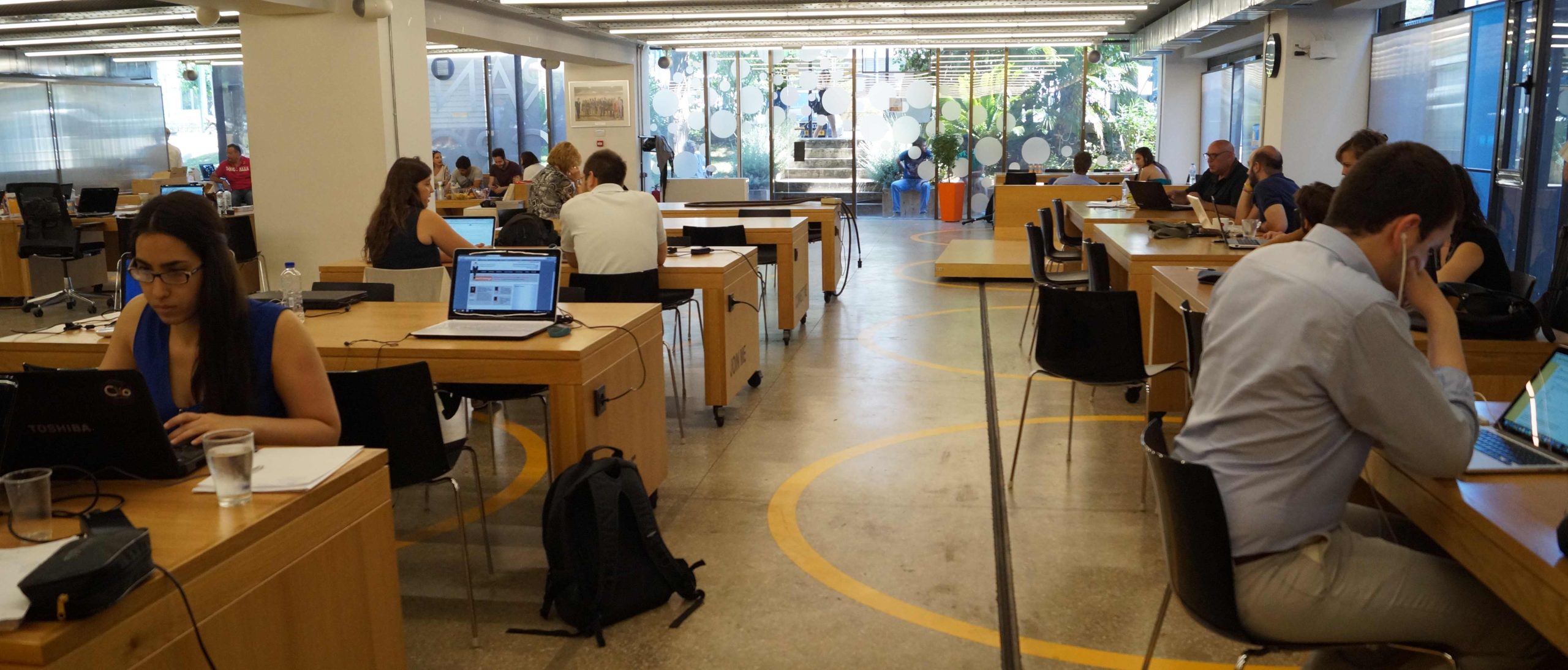 Mr. Ambassador, the Dutch presidency advocates more investment in research, innovation and competitiveness-enhancing programmes in Europe, and you have also highlighted the importance of innovation and young entrepreneurship for boosting Greek economy. Your predecessor created the 'Orange Grove' in Athens, a successful workspace and incubator for young Greek and Dutch entrepreneurs to network, learn and start a business. Can entrepreneurship lead the way out of the crisis and reverse Greece's brain drain, and how may the Orange Grove contribute in that direction?
Economic recovery is not just a matter of finance ministers and financial institutions. History has shown that those economies which recover best from an economic crisis do so because they modernize at the micro-economic level: through innovation, commercialization, entrepreneurship. We are providing tangible support through Orange Grove, the start-up incubator our Embassy initiated here in Athens. It provides a flexible work space, advice and coaching, to young Greek start-up entrepreneurs. It also connects them to more advanced start-up ecosystems elsewhere in the world.
In the Netherlands, 60% of new jobs is being created by companies less than five years old. Start-ups are transforming our economy. If you want to experience what Orange Grove does here in Athens, please feel free to join us for "the Squeeze" on March 10. It is our quarterly event during which eight start-ups are pitching their projects and products. The winner receives 15,000 euro and the runner-up 10,000 euro. It will be a fun evening, and truly inspiring. There is so much talent in Greece, let's not waste it!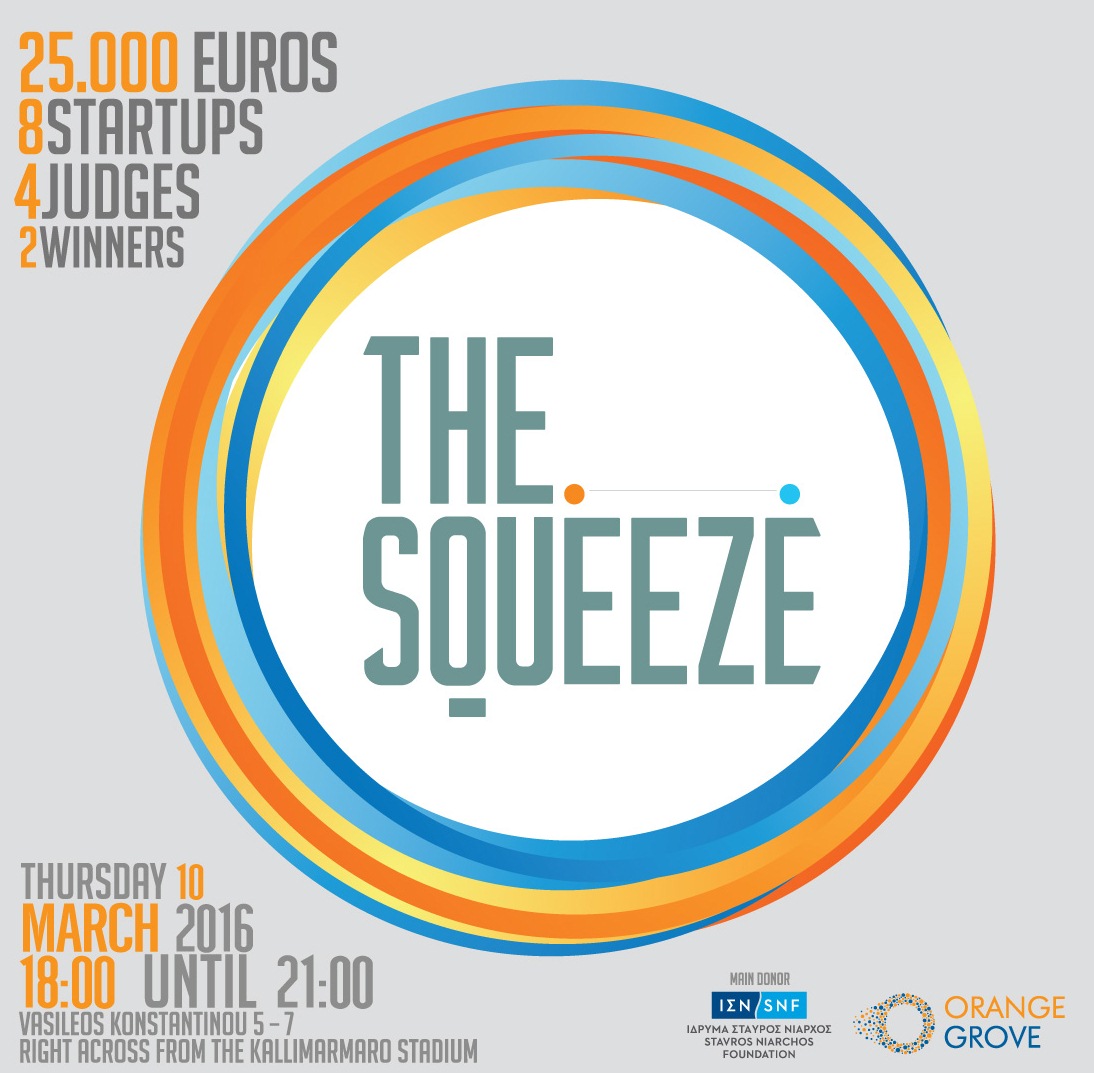 *Interview by Aristotelis Papageorgiou
TAGS: BUSINESS & TRADE | CRISIS | ECONOMY & DEVELOPMENT | FOREIGN AFFAIRS | GLOBAL GREEKS | INNOVATION | MIGRATION | REFUGEE CRISIS