At a press conference last Wednesday (March 2) in Athens, Google announced it supports the initiative "Grow Greek Tourism Online". All local enterprises, tourism professionals and those wishing to develop their potential by way of the web can be informed in detail through the education programmes available in their region via the official website of the initiative.
The initiative "Grow Greek Tourism Online" was first launched in 2014, in cooperation with the Greek Ministry of Tourism, the Greek National Tourism Organization (GNTO) and the Association of Greek Tourism Enterprises (SETE), with the intent of offering technical knowledge to tourism-oriented businesses, using existing network tools that help extend the tourism period beyond summer.
As a result of this collaboration, over 10,000 Greek SMEs developed their digital skills through Google's special seminars and online training sessions in 2014 and 2015. Web searches under the name "Travel to Greece" increased already by 19% in comparison with 2015 and 72% through mobile phones. However, Greek tourist enterprises do not use the internet's potential to its fullest.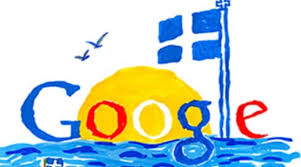 This is why, with the initiative in its third year, Google announced that it has been expanded through two new services, aiming to educate thrice as more (over 30,000) Greek tourism professionals as compared to the two previous years. The two new services are: a) "Grow Greek Tourism Online Advisors", through which a group of 20 Google-trained experts — online advisors — will travel to 30 destinations of the country's 13 regions to update and train travel professionals without any cost; and b) Free online training platform, a free online education platform for tourism professionals, through which they can be trained on a wide range of topics, such as how to improve their presence on the web and how to adopt the best digital marketing practices. Moreover, users can choose a customized learning plan to receive a certificate of attendance by the Grow Greek Tourism Online initiative and IAB Europe (Interactive Advertising Bureau).
Grigoris Zarifopoulos, Country Manager Google for Greece, Cyprus and Malta, confirmed at the press conference Google's commitment to enhance the digital skills of the Greeks, and invited Greek enterprises to use the power of the Internet and the digital economy to improve their businesses. The Secretary General of GNTO, Dimitris Trifonopoulos also expressed his support for the initiative and pointed out that itfully coincides with GNTO's communication objectives and the national tourism policy, adding that Visitgreece.gr attracts more than 11 million unique users, while the Organization's social Media note a high annual growth (currently 2.5 million users on Google+and 680,000 friends on Facebook).
TAGS: BUSINESS & TRADE | MEDIA | REFORMS | TOURISM