Georgios Iakovidis (1853–1932) was a prominent Greek artist of the 19th century; he was among the main representatives of the so-called "Munich School" in Greece, and is particularly famous for his paintings depicting scenes of childhood.
The "Munich School" in Greece
In the 19th century, the prevalent style in Greek art was academic realism. Because studies in the fine arts had not yet reached a high level in the newly founded Greek state, artist aspiring to a prominent career chose to continue their studies abroad. Due to Greece's close ties with Bavaria, following the appointment of Bavarian prince Otto as the first King of Greece, artists were encouraged to study at the Royal Academy of Fine Arts of Munich, which was considered one of the most important institutions of its kind in Europe. The Munich school is characterised by a naturalistic style, moving away from the Romanticism of early 19th century; typical subjects include landscape, portraits, genre, still-life, and history painting.
Genre painting is particularly associated with the Munich School, especially in Greece, where it is known as ropographia ("depiction of trivial things"), but predominantly referred to as ethographia (literally "study of mores"), a term borrowed from Greek literary criticism. Subjects are drawn from everyday life, especially in a rural context. Seventeenth-century Dutch art and German Biedermeier painting have been suggested as important influences on Greek genre painting of the time, especially due to their similarities in themes and iconography.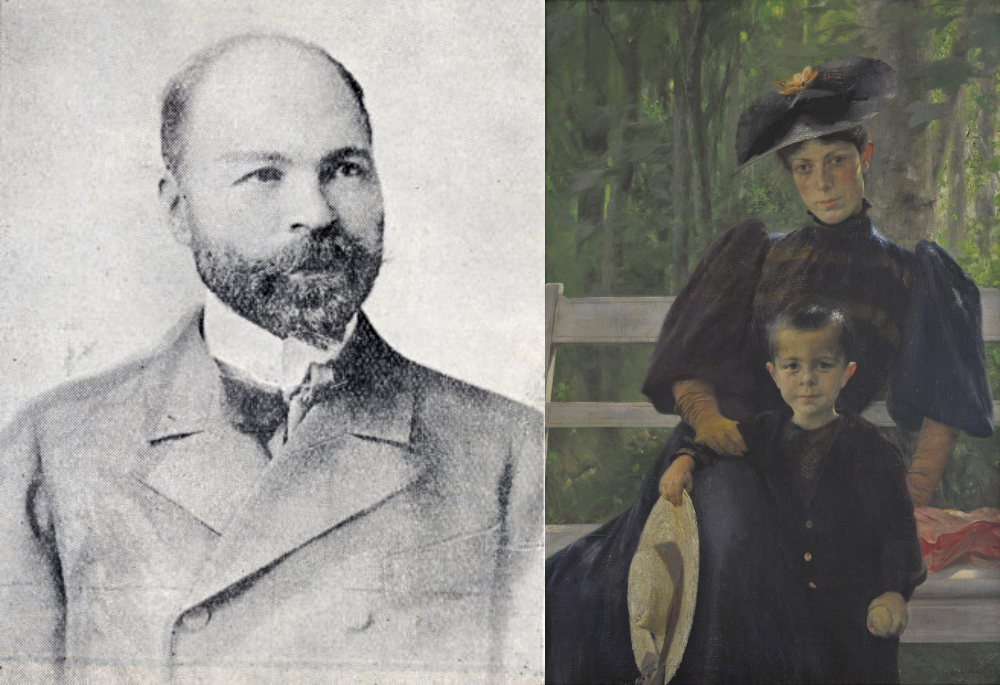 Left: Georgios Iakovidis; right: The artist`s wife with their son, 1895 (National Gallery of Athens)
Life and work of Iakovidis
Iakovidis (often referred to as Jakobides, the German transliteration of his last name) was born in 1853 in the village of Chidira, on the island of Lesbos. At the age of 13, he was sent to Smyrna (modern-day İzmir) where he was housed and employed by his uncle, a vernacular architect, and attended the Evangelical School of Smyrna. In 1868 he followed his uncle to Northern Greece (then part of the Ottoman Empire) and two years later he went to Athens to enroll at the School of Arts (the predecessor of the Athens School of Fine Arts), thanks to the financial support of a timber merchant who worked with his uncle. He studied painting under renowned artist Nikephoros Lytras (1832–1904) and sculpture under Leonidas Drosis.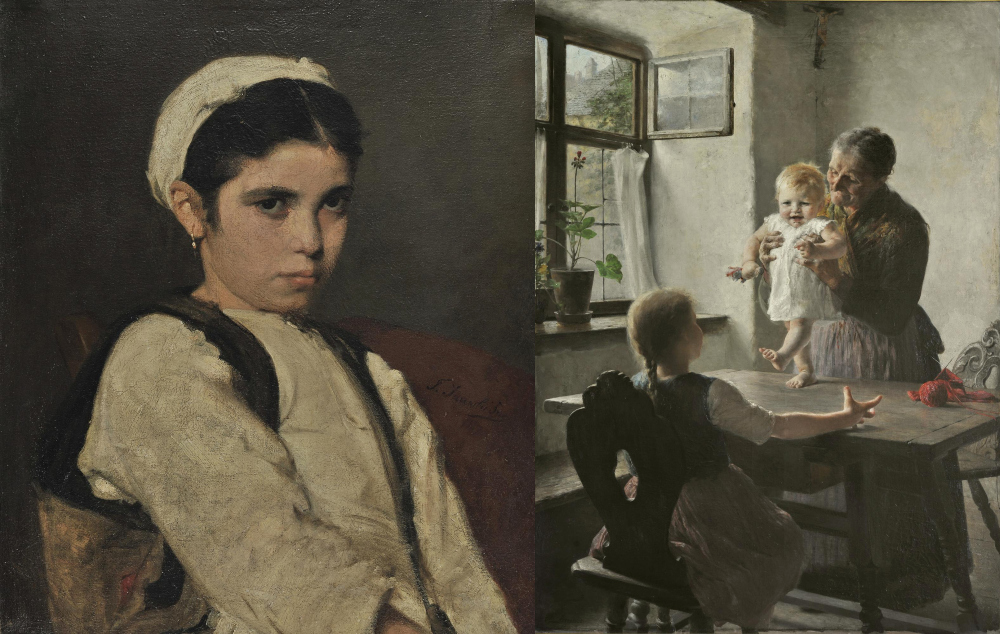 Left: The Girl from Megara, c. 1870-1877 (National Gallery of Athens); right: First Steps, 1892 (National Gallery of Athens)
He graduated with honours in 1877, and was the winner of a School-organised competition granting a scholarship to study at the Munich Academy of Fine Arts; he continued his studies there until 1883, under Ludwig von Lofftz, Wilhelm Lindenschmidt and Gabriel von Max. In the summer, he would go on trips and paint landscapes and everyday life scenes from the region of Bavaria. In 1878, together with American artist Toby Edward Rosenthal, he founded a painting school for women, which he ran until 1898.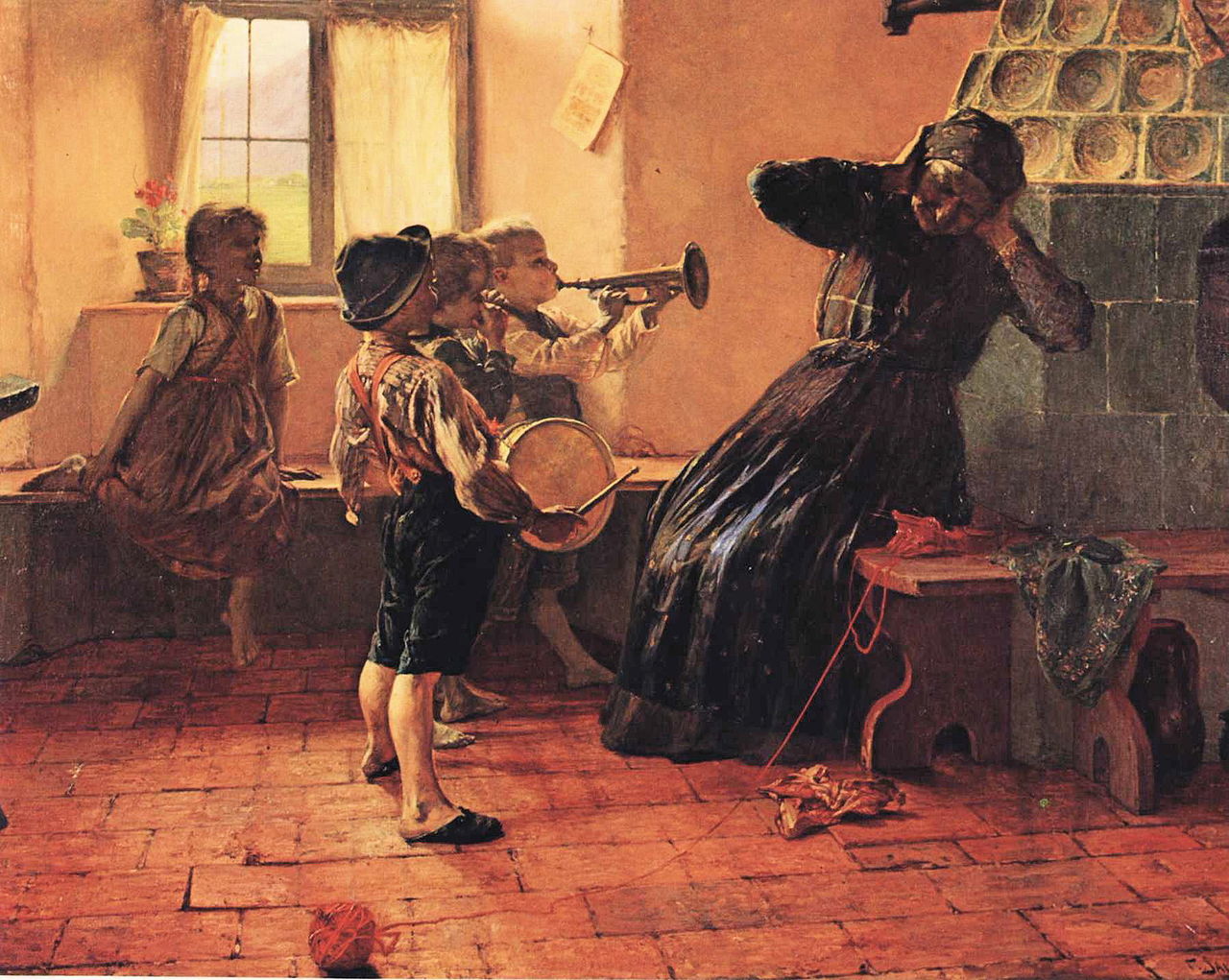 Children's Concert, 1884-90 (National Gallery of Athens, via Wikimedia Commons)
In the years that followed, Iakovidis made a name for himself in Munich; he presented his works in exhibitions at the Kunstverein art association and the Glaspalast venue and in 1884 he became a full member of the Munich Artists' Association (MKG), the largest professional society for artists in Bavaria. In 1889, 1892 and 1895 he was appointed a member of the jury of critics for MKG's exhibitions. He was participated in many international expositions, in Berlin, Paris and Athens, where he received various distinctions .
In 1889 he lost his wife Aglaia, with whom he had had two children. In 1900 he returned to Greece at the invitation of the Greek government and was appointed as the first curator of the newly-founded National Gallery in Athens, a position he held until 1918. Living in the Greek capital, he became closely acquainted with the royal family and developed a notable clientele.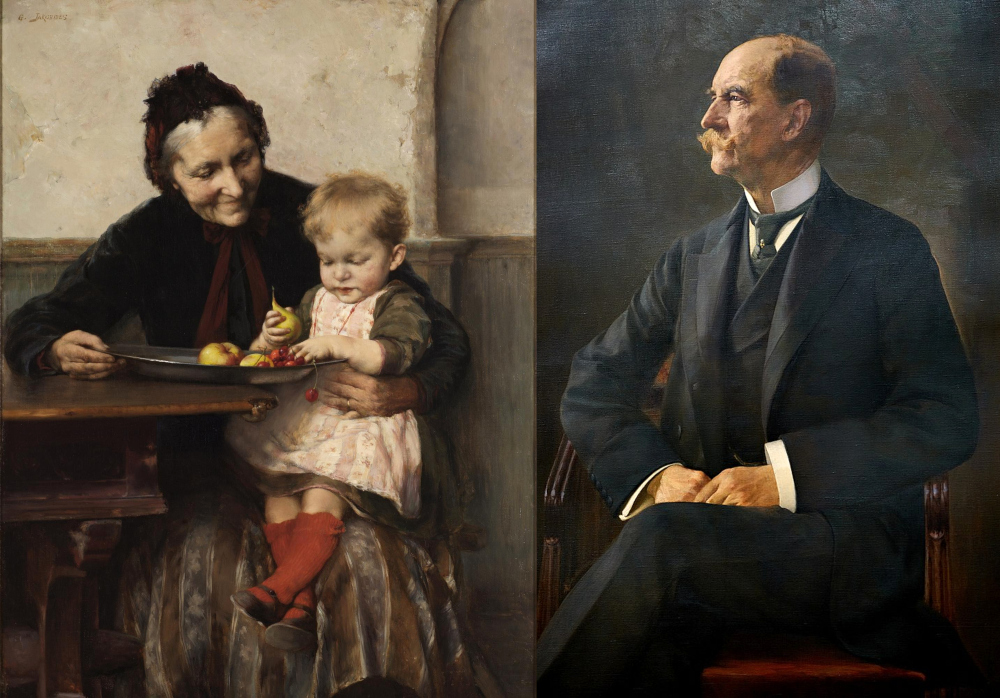 Left: Grandma`s Favourite, 1893 (National Gallery of Athens); right: Portrait of King George I of Greece, 1914 (National Historical Museum of Athens, via Wikimedia Commons)
In 1904, Iakovidis took up the Chair of Painting at the School of Arts from his teacher Lytras, following the latter's death; in 1910, when the institution became administratively independent (from the National Technical University of Athens, of which it formed part) as the Fine Arts School, Iakovidis became its first director; he remained in this position until 1930, when it was re-organised as a completely autonomous university, under the officially name "Athens School of Fine Arts", and he remained as an honorary director.
In 1914 he was awarded the Prize in Arts and Letters and in 1926 he was appointed a member of the newly-founded Academy of Sciences, Humanities and Fine Arts (now known as the Academy of Athens). Iakovidis died in Athens on 13 December 1932.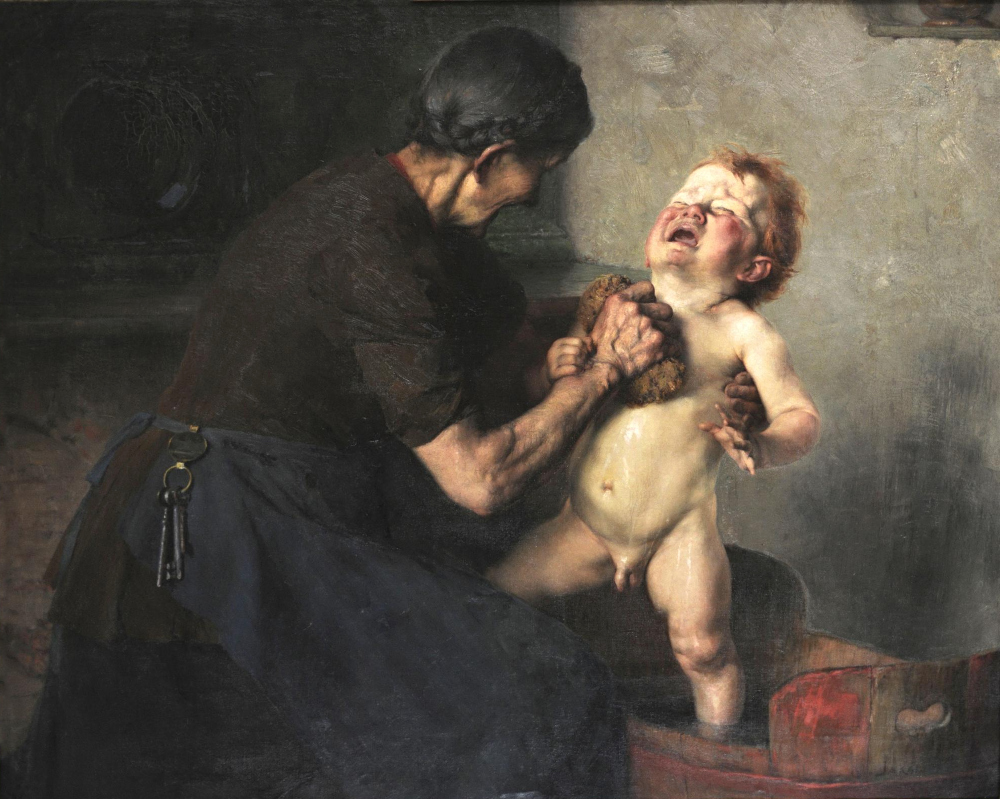 Cold Shower, 1898 (National Gallery of Athens)
The "Georgios Jakobides Digital Museum"
The "Georgios Jakobides Digital Museum", located in the artist's hometown of Chidira, Lesbos, is the first fully digital art museum in Greece. Created following a special museological study based on new technologies, it presents the life and work of the artist using digital media.
The ground floor offers an insight into Iakovidis's personal life and the course of his career, while the first floor is dedicated to his works, starting from his early years as a student under Nikephoros Lytras using various media such as TFT screens, touch screens, etc. Visitors can also see comparisons of his paintings with those of Lytras and of distinguished German painters of his time that had an influence on him.
Read also via Greek News Agenda: Nikephoros Lytras, the Artist behind Greek Christmas' Most Celebrated Painting; Discover the National Gallery of Athens; Athens School of Fine Arts celebrates 180 years; Nikolaos Gyzis, the Greek master of genre painting
N.M. (Based on an article by E. G. in Griechenland Aktuell; intro image: Children`s Concert, 1900, National Gallery of Athens)