Giorgos Chantzis was born in Athens in 1972. He studied Philosophy (University of Athens) and English Literary Translation (European Center for the Translation of Literature – EKEMEL). He holds a PhD in Aesthetic Philosophy. Since 2008 he has been publishing poetry reviews in the daily press and literary magazines. From 2006 to 2009 he directed the Contemporary Poetry Readings series at the Dasein café. His poems have been included in the following anthologies: Dichtung mit Biss: Griechische Lyrik aus dem 21. Jahrhundert (Romiosini 2018), Kleine Tiere zum Schlachten: Neuw Gedichte aus Grechehland (Parasitenpresse 2017), Karaoke poetry bar (Futura 2007) and Anthology of Young Greek Poets: Novelty Within and Beyond Language (Gavriilidis, 2009).
He has translated poems of the American poet A.R. Ammons and has written essays related to poetics. In 2017 and 2018 he participated in a two-year poetic research project among ten German and ten Greek poets titled The Constellation of debt on the issue of Debt. He has published the following books of poetry: Bella Boom (Publibook, 2011, Lefki Selida 2013), Α Short Film Love (Concept Books, Nefeli 2016), The skin of irony (Perispomeni, 2020). He lives and works in Brussels.
Your latest poetry collection titled The skin of irony was recently published by Perispomeni. Tell us a few things about the book.
This book is primarily a study of aesthetic experience through the means of poetry. Aesthetic experience as we encounter it in everyday life but also as we read it in the History of Aesthetics and in Aesthetic philosophy. This is not οnly because I am convinced that life, as Nietzsche says, is primarily an aesthetic phenomenon; but because it is also a way to make sense as we are confronted every day with the one and relentless question of my beloved Albert Camus "Do you continue to live your life, οr not? " as put in the first lines of Myth of Sisyphus.
I would be flattered if the reader could find in my poems something of what John Ashbery saw in A.R. Ammons poetry. I paraphrase hereafter: not the depiction of submission to what the poet thinks he knows but the conflict with the existential and aesthetic problem, which tends to leave each poem exposed as a battlefield, with scattered testimonies of the history of construction scattered here and there on the verge of hesitation and distrust of their creator for "setting up this scam".
In his review of the book, Giorgos Spanos commented on the way you attempt to address major philosophical and aesthetic questions, opting for poetry rather than essay. What role does your poetic language play in this respect?
I would like to thank you for this question. Here I think there is something that the Anglo-Saxons call 'an old chestnut'. The most prominent pragmatic philosopher Richard Rorty shortly before the end of his life said that he would like to have spent more of his time learning more poems instead of writing some of his essays. Aristotle wrote something similar with a different aim «σπουδαιότερον ποίησις ἱστορίας ἐστίν· ἡ μὲν γὰρ ποίησις μᾶλλον τὰ καθόλου, ἡ δ᾽ ἱστορία τὰ καθ᾽ ἕκαστον λέγει.» [Poetry is more philosophical and more serious than history; in fact poetry speaks more of universals, whereas history of particulars]. Derrida reached a certain height promoting literature. Wittgenstein pinpointed that philosophy should be written like a poetic composition.Those who write poetry continue to believe in this superior power of poetry to address the world or as Harold Bloom confessed to the contribution of the Great Romantic poets and Whitman as well as A.R. Ammons after them "their poetry helps me to live my life".
The philosophical essay argues and though it does not provide proof, it offers justification. With the strictness of its terms, however, it aims at a position and depiction of the object or an issue. The language of poetry, on the other hand, in modern times is deified in polysemy. It does not justify but enriches the view through connotations. All poetic means (the metaphor, the rhyme, the alliteration and the unexpected syntax) fill an aesthetic pool of connotations where the reader will swim. Each of us swims in a different style and pace and is rewarded accordingly. The 'poetic' language is richer than the philosophical one at least for the believers.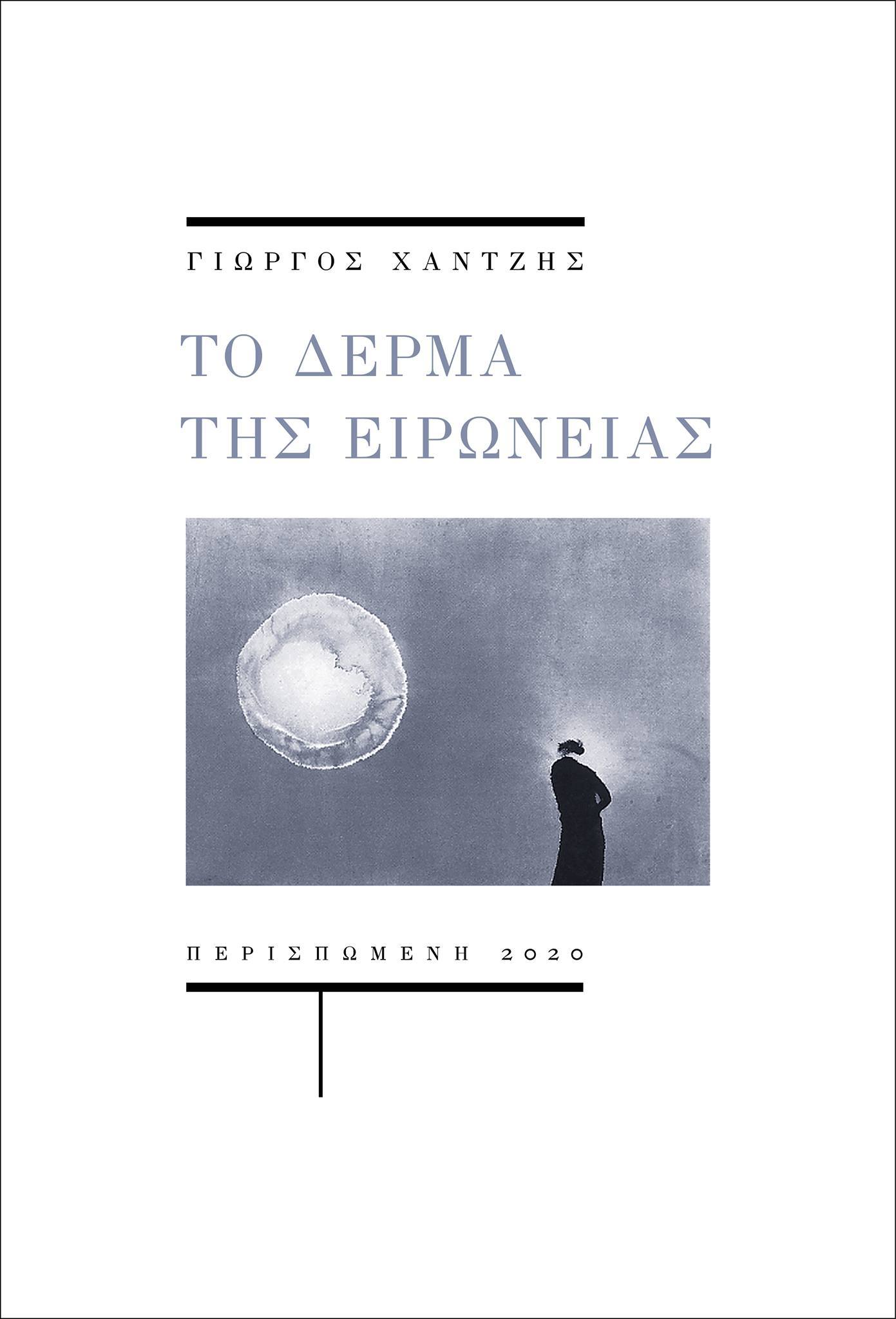 Writing about your first poetry collection Bella Boom literary critic Vangelis Hatzivassileiou noted on how your poetry successfully combines the most unexpected and heterogenous materials, drawing from literary and philosophical essays, diaries or multiple audio and visual elements, resulting in a multi-dimensional ever-changing language. How is this experimentation both in terms of theme and language to be explained?
I wrote about the birth of a child from the father's point of view and especially about how he imagines his daughter before she comes into the world and how he envisions her in the future.
All these types of form (essay, diary, and I would add, correspondence, dialogue, prayer, etc) do not simply or constantly invoke their respective past in order to be given a context but they also sound different! In this respect, if The skin of irony believes in polysemy, but also in the constant postponement of final meaning, Bella Boom stands on the power of the sound of verbal combinations (alliteration and assonance). A language mixer wanted to show us how we bond with our loved ones and love deeper evoking rhythmic phrases! First come style and sound and meaning is soon to follow. Of course, there is a danger that the charm of the sound will lose its moral basis. Aestheticization will sooner or later be confronted with ethical dilemmas.
"To be honest the fragmentation my poems induce looks for reader's ability to compose meaningful facts or acknowledgeable intellect plans. To simplify, I read and write reflective sketches built with linguistic matter. Structure or what we call form matters because it represents a made-for-the-occasion architect scaffold". Could you elaborate on that?
Ι mostly belong to that school that provides the reader with a scaffolding topped not by a Rubik's cube waiting to be solved but rather by the verbal materials and verbal paths to architecture at will.This means that you never know which aesthetic verbal threads the reader is going to grab in order to be lifted or immersed (it depends on the metaphor) into his own aesthetic experience. Aesthetic experience is always to be regarded as meaningful fact as far as I am concerned.
Is there a place for aesthetics in our everyday life? Or, is aesthetics a rather autonomous hedonistic concept with no reference to individual and collective reality?
The humdrum and disorganization of consciousness constitutes a fluid basis on which aesthetic moments, moments of power are held and settled like milestones or valuables down in a ship hold or engraved on a personal iconostasis, providing us with a sense of self. Other people, I acknowledge, constantly invoke their moral attitude or their political action or their kids in order to establish their identity, their sense of self.
Let's say something cynical. In a life that has absolutely no exterior meaning ̶ since universe has no need of humans ̶ the aesthetics of everyday life is the richest way to live a life with the inviolable exception of the pain of a fellow human being. That is, aesthetics stops only where human pain begins.
The aesthetics of our individual daily life contributes to what we would call culture. So, answering your question, I would say that aesthetics contributes to our social life, although it primarily satisfies the individual.
The well-known example of the domestic garden or flowerpot that each of us takes care of reminds us that what aesthetics work on at an individual level is reflected on a social scale as an adding particle of the whole.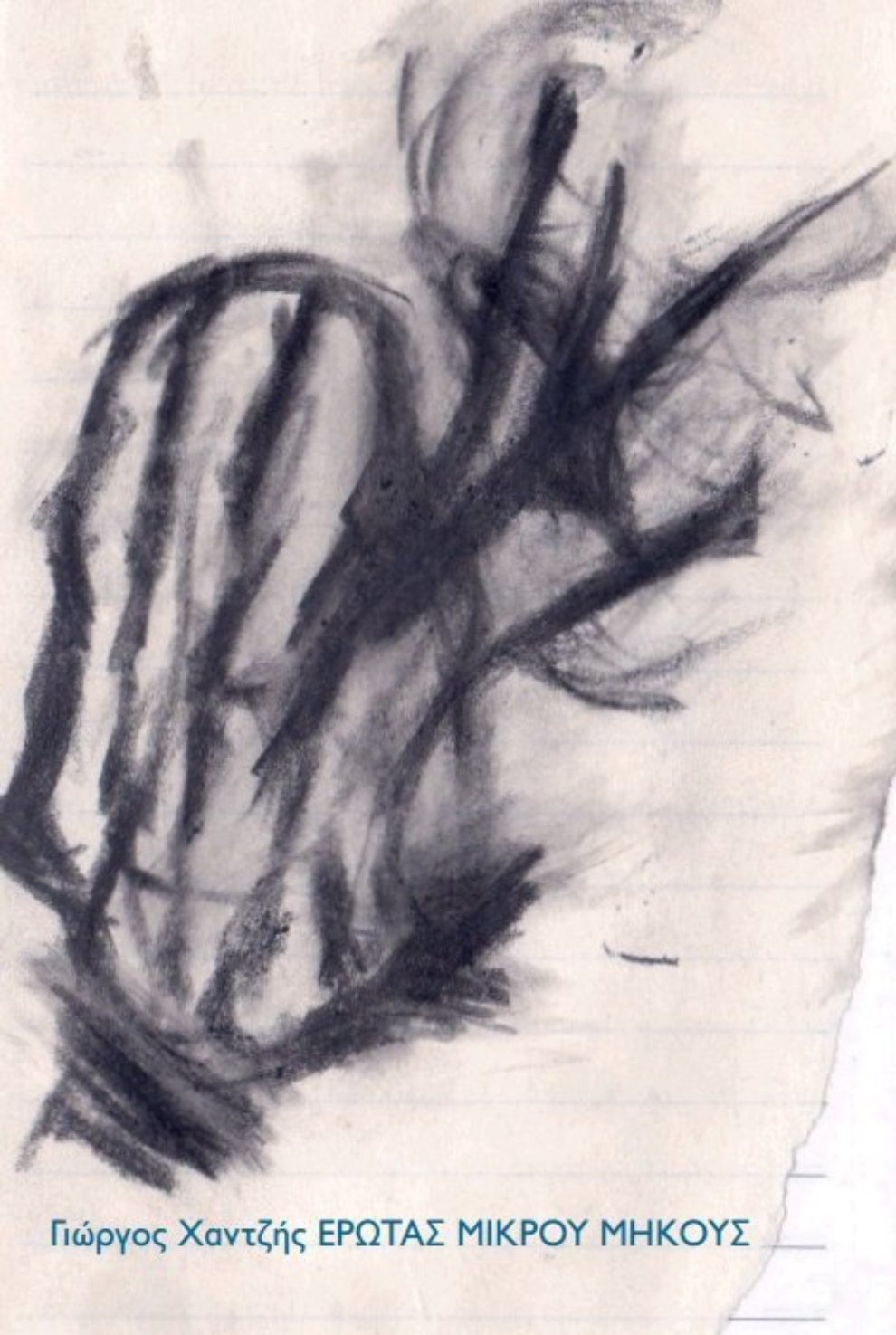 From 2006 to 2009 you directed the Contemporary poetry readings at the Dasein cafe, during which Greek poets discussed poetry theory and read their unpublished work. Tell us a few things about this venture of yours.
Along with Alkis Gounaris, who had been running this place, Dasein café, at the time we were studying Ethics (Moral Philosophy) at the University of Athens. So, I conceived the idea of hosting these poetry evenings. Alkis suggested that we host them on Sunday evenings when the place turned to be more quiet and peaceful. I, on the other hand, wanted something more animated. I did not, and still don't, particularly like either book presentations or public poetry readings. At Dasein cafe the hosted poets read their unfinished works and other poets were personally invited as an audience to comment it! In fact, the audience could immediately express whether they liked the read excerpt or not and the poet somehow asked the audience how it sounded, expressed doubts, both thinking aloud about how the work would be completed.
My motivation was to get to know the Greek poetic scene. I started with Haris Vlavianos that I had met at EKEMEL seminars a few years before. And there followed Maria Topali, Phoebe Gianisi, Dimitra Kotoula, Doukas Kapantais, Vassilis Amanatidis, Katerina Iliopoulou, Iana Boukova, Dimitris Allos, Giannis Stigas, Giorgos Lillis, Stamatis Polenakis, Panagiotis Ioannidis, Orfeas Apergis, Manolis Polentas, Patricia Kolaiti, Thodoris Chiotis, Dimitris Leontzakos, Dimitra Kotioni, Antonis Peris, Iordanis Papadopoulos, Vasilis Kardaris. In addition to the aforementioned, already renowned poets or writers such as Michalis Ghanas, Sakis Serefas, Argyris Hionis, Dionysis Kapsalis, Nikos Dimou, Dimitra Christoudoulou etc. passed by the stage. Special mention should be made to my close friend Christos Chryssopoulos, who although being a novelist, has contributed to this venture by organizing literary festivals with guest poets from abroad.
How does Greek poetry relate to world literature nowadays? How does the local/national interweave with the global?
That's a tricky question. It's well known that the most extroverted generation until today was the Greek generation of the '30s. Although the current Greek poetry generation may be equally extroverted and speaks foreign languages, reads poetry collections in their foreign original, I wouldn't say that the two generations share the same cultural effect. In the 1930s there appeared pioneers in the English-speaking world within what is called High Modernism and in the French speaking world with the avant-garded appeal of Surrealism. Today the concept of avant-garde cannot stand; there is no single fermentation center. Although English-language magazines such as the American Poetry and the British Poetry review continue to set the tone worldwide, the internet has made poetry a democratic, but at the same time, chaotic art.
Greek poets take part in many festivals every year, as well as in year-long projects ̶ let me remind you of the two-year project that ten Greek poets, including myself, together with 10 German colleagues, participated in on the issue of debt (entitled, The Constellation of debt) ̶ or in translation workshops and their poems are translated into various languages. On the other hand, there are several Greek poets that live all around Europe and in a side way promote Greek poetry: Haris Psaras and Patricia Kolaiti in Great Britain, Theofanis Melas in Denmark, Maria Patakia and me in Brussels, Natalia Karagiannis in Barcelona, Giorgos Lillis in Germany, Alexios Mainas between Greece and Germany.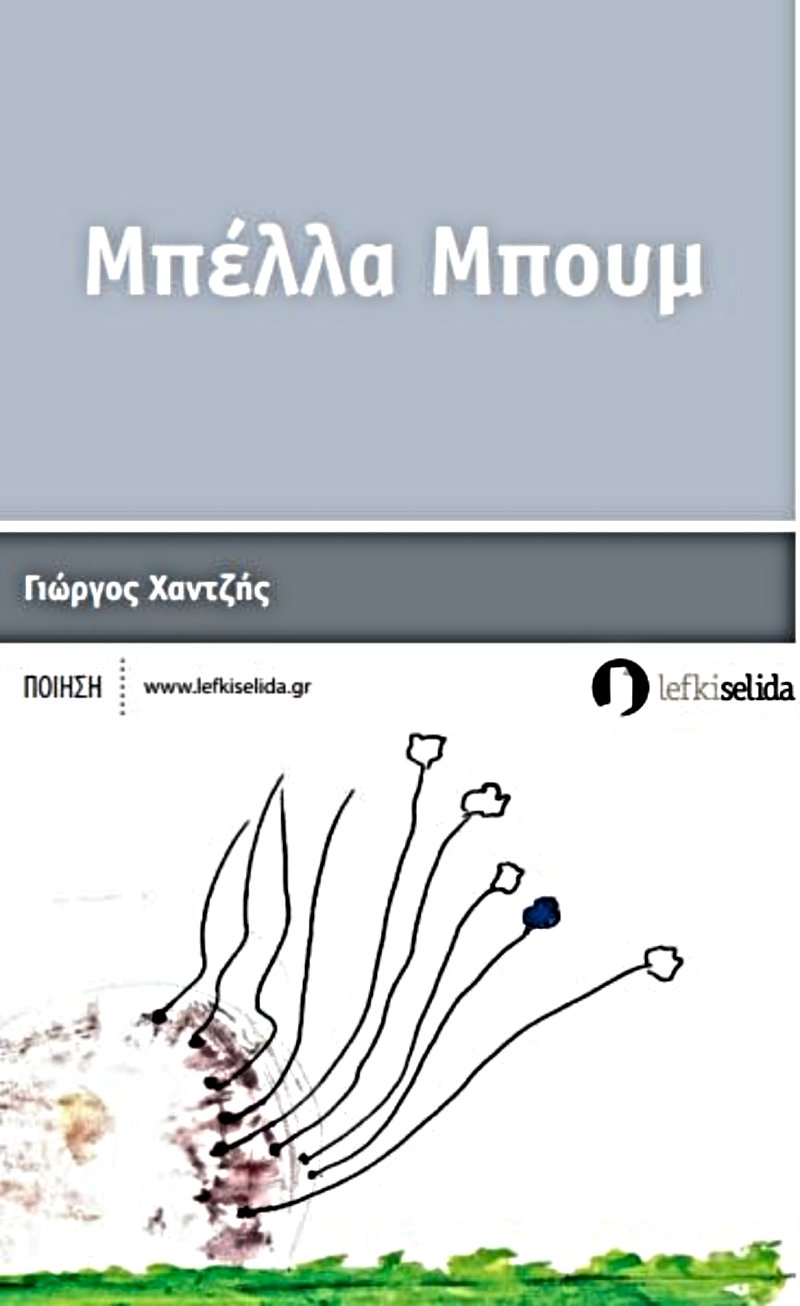 How does poetry relate to the world it inhabits? A socially militant poetry or rather poetry as an autonomous act?
Definitely not a militant poetry. Μilitant poetry is mostly bad poetry that can become a slogan or chant. Poetry is not the best means of revolution, better look for something more drastic to meet revolutionary ends. Poetry is one of the most beloved means of our thoughts that fuel words to immerse us in a richer world that is inherent in the everyday ''well known'' one.
Poetry is not a platonic utopia and does not live in heaven. It is made of a combination of words that continues to be a terrific material to condense life and overcome the abyss of non-existence that awaits you in the end. It can replace religion in this regard. Of course, you have to be faithful. That is why we say in Greek "Welcome are those who are faithful''!
*Interview by Athina Rossoglou
TAGS: LITERATURE & BOOKS | READING GREECE