One of the art exhibitions worth visiting this season is "Sotiris Sorogas- The time of memory in his artistic language" running through April 17, 2022, at the Museum of the Basil & Elise Goulandris Foundation in Athens. The exhibition is a tribute to one of Greece's most charismatic contemporary painters and intellectuals.
More specifically, the exhibition features 28 large-sized works, showcased in five thematic units, which are part of the Foundation's Collection and cover the main periods of the painter's artistic journey counting over 50 years: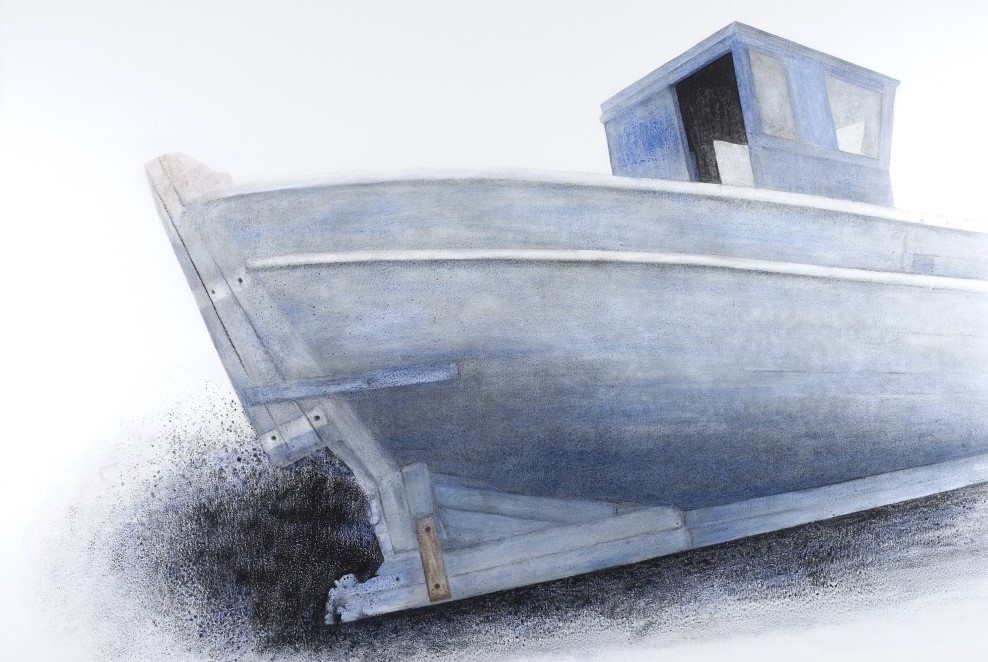 Born in 1936 in Athens where he is still based, Sotiris Sorogas' artistic talent was evident from an early age. Offered a state scholarship, he studied painting at the Athens School of Fine Arts (1957-1961) under Yannis Moralis. His first solo exhibition was presented at the Athens Art Gallery-Hilton Hotel in 1972, the same year in which he received an annual grant from the Ford Foundation that enabled him to travel to Europe and the United States.
His early works reveal affinities with the politicized photorealistic tendencies that appeared during the military junta in Greece (use of black and white photos, spots of red color, etc). However, soon enough his choice of subjects revolved around a poetic approach to detriment and time. His painting utilizes drawing precision is often monochromatic and fragmentary compositions, where he develops lyrical, narrative elements through a discourse between space and objects. In fact, his paintings have a surrealistic mood in registering the spirit of the object which has decayed; there is an indication of solitude which glides into eternity in an expressive poetic way, thus proving that the artist is, in his own way, a teacher and observer of the philosophy of life.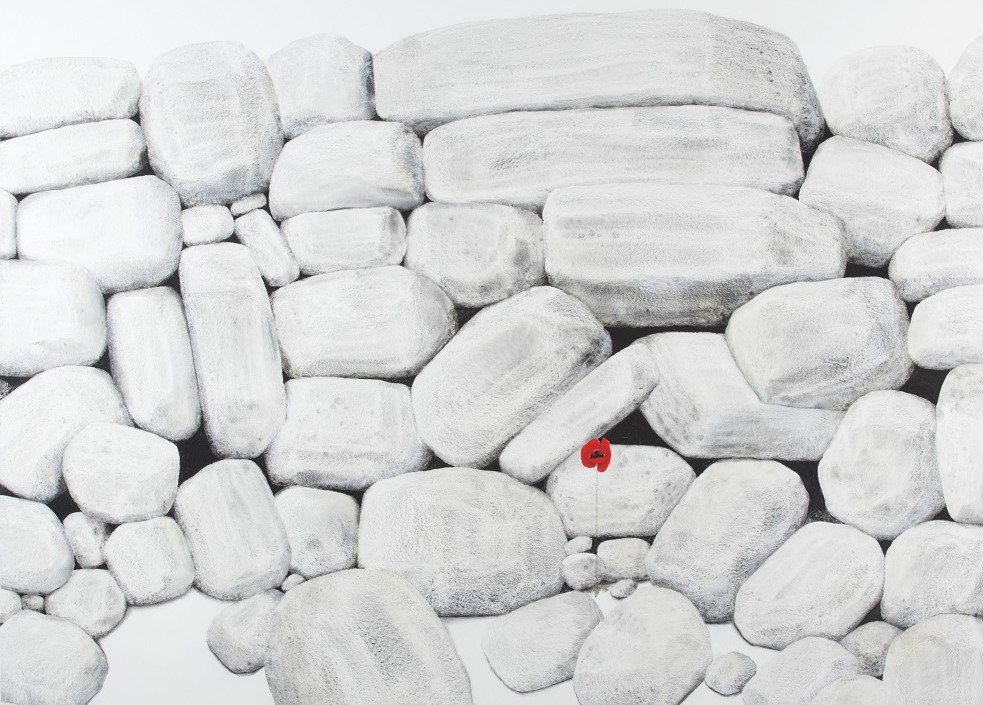 Sorogas has presented his work in numerous solo and group exhibitions in Greece and abroad, including the Sao Paulo Biennial, Europalia in Belgium, and the 21st International Festival of Painting in Cagnes-sur-Mer, France. Moreover, from 1964 to 2003, Sorogas taught Color and Drawing at the School of Architecture of the National Technical University of Athens (NTUA), where he is currently Professor Emeritus. His interests include art theory, and he has published articles in newspapers and magazines, a selection of which appeared in a book entitled "Margins – References to Problems of Visual Space" (1992).
For his overall contribution to art and society, Sotiris Sorogas received an award from the Academy of Athens in 2004 and a Medal of Grand Commander of the Order of Honour from The President of the Hellenic Republic in 2018.
More info and photos: visit the Goulandris Foundation and Sotiris Sorogas' websites
See also on GNA:
E.S.
TAGS: ARTS | FESTIVALS | GLOBAL GREEKS