Greece's efforts to guarantee a concrete agreement for debt relief from its creditors gained fresh support from the United States last week, during a visit by State Minister Nikos Pappas and a series of meetings with the Secretary of the Treasury Jack Lew and other high ranking US officials in Washington. Pappas expressed satisfaction over the outcome of his U.S. visit and optimism for a good agreement with Greece's eurozone creditors on May 24, reassuring that last July's bailout agreement is being fully implemented and should be concluded without delay.
Meeting with U.S. Treasury Secretary Jack Lew in Washington on Thursday (12.5), Pappas reiterated that Greece is a country that honours its obligations, achieves its targets and is a reliable economic partner internationally, as he presented the Greek economy's positive prospects, following the agreement at the last Eurogroup meeting (9.5) on how to close the Greek programme review, as well as the initiation of talks on the country's debt.
Minister Pappas stressed the importance of completing the review without additional measures to those agreed, clarifying that the activation of an automatic fiscal adjustment mechanism (intended to be activated only if targets are not met) will not prove necessary, on account also of the positive developments in the Greek economy last year and prospects ahead: 2015 ended with a minimal recession of 0.2%, while summer estimates foresaw 0.7% recession and the IMF projected a 2.7% recession last October; tax revenue was above target and unemployment fell 2% in one year; Greece achieved record absorption EU funds by 97.1% taking first place on this in Europe; tourist arrivals were record high and total construction activity increased by 5.7% in surface and 32.3% in volume.
The minister also informed Secretary Lew on the very successful recapitalization of Greek banks, which resulted in a very stable financial system in Greece, on the course of privatizations that have been agreed, and on the new development law which aims to restart the Greek economy, with sustainable growth and job creation. According to Greek government sources, the U.S. Secretary said that the Greek programme review should be completed soon and that political stability must be ensured.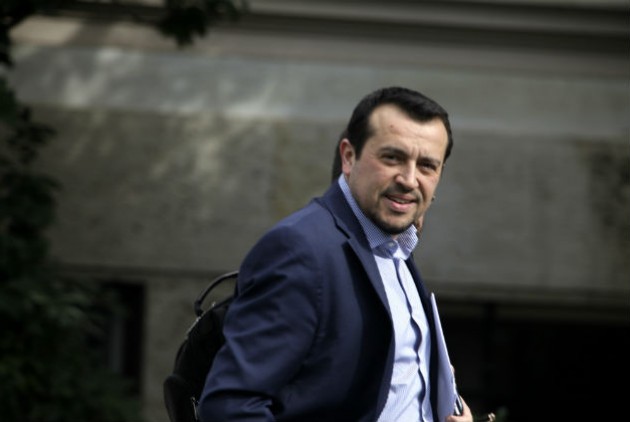 Pappas also discussed developments in Greece's economic programme and regional issues at a meeting with U.S. Assistant Secretary of State Victoria Nuland and U.S Undersecretary for International Trade Stefan Selig. Nuland stressed the importance of Greece's political and economic stability for the wider region, considering the country's crucial role in tackling the refugee crisis, the fostering of EU-Turkey relations and active participation in ensuring regional peace, stability and energy cooperation. Selig and Pappas also discussed developments on the Trans Adriatic Pipeline (TAP) and the Gas Interconnector Greece-Bulgaria (IGB) pipeline, as well as the floating gas terminal at Alexandroupolis port in northern Greece and issues related to pharmaceutical companies (arrears, hospital claw back, tariffs and patents).
In another meeting with the Special Assistant to the President and Senior Director for Europe at the National Security Council (NSC), Charlie Kupchan, and with the Director Turkey, Greece and Cyprus of NSC, Mark Schapiro, on Friday (13.5), Pappas presented again the very positive results of the Greek economy over the last period, followed by a constructive Eurogroup meeting (9.5) that essentially closed the programme review and opened the talks on debt, while the American side highlighted the importance of Greece's economic and political stability for regional developments and congratulated Greece on its efforts in addressing the refugee crisis as well as its active contribution for the promotion of EU cooperation with Turkey.
Pappas also reassured the Vice President of the US Export-Import Bank (EXIM Bank), Wanda Felton, that Greece offers now a long-term stable environment for growth, citing among other things, the very successful recapitalization of Greek banks, the positive outcome of the May 9th Eurogroup, which paves the way for the conclusion of the Greek programme review and opens the debate on debt, rendering the Greek economy a long-term stable environment for growth, as well as the new development law and the policy of supporting business activities that create a new and efficient investment framework.
Following a meeting with major investment funds and asset management groups in New York (14.5) Minister Pappas presented the latest economic developments that upgrade Greece to a reliable financial partner and explained how the Greek economy will be boosted when the economic program review concludes. "The international investment community wants a quick and clean solution on the debt issue" Pappas noted, underlining that investors called on Greece's creditors to overcome their differences as soon as possible so that the bailout review may conclude and the debt relief talks may begin.
Interviewed by the "Wall Street Journal" and CNBC's "Power Lunch", Pappas expressed optimism that Greece and Europe will seal a final accord on debt relief by May 24, stressing that Greece wants a real, non-interim solution, and will not accept a deal without a concrete agreement for debt relief from its European creditors. Pappas said that Greece has won support from the U.S. for an immediate debt-relief deal and that the Greek government has taken significant steps to increase stability and make the country a better environment for business, exceeding all expectations in fiscal reforms.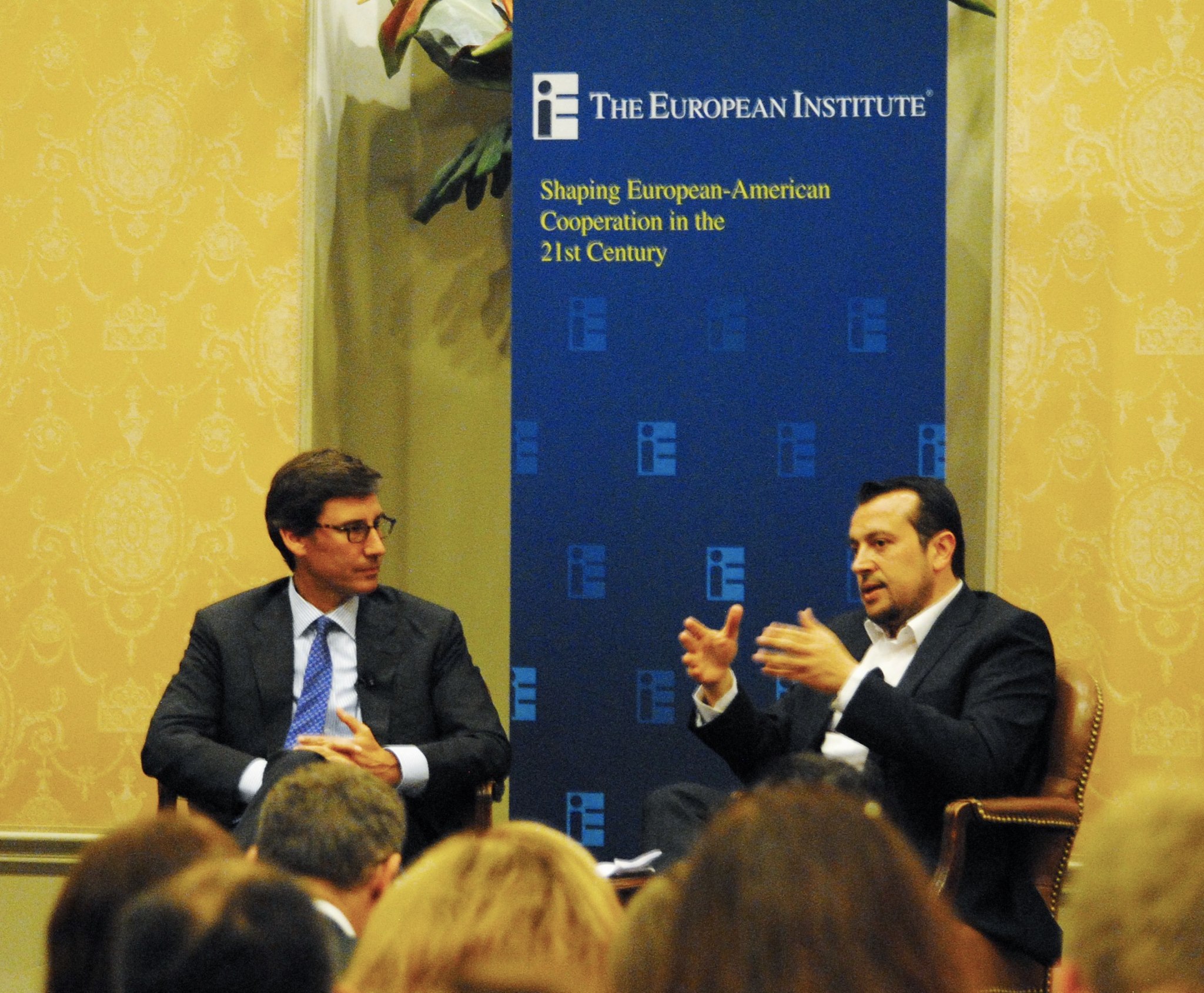 At an European Institute in Washington event "Greece Turning the Page: A Discussion with Nikos Pappas" (12.5), the Greek minister spoke about Greece's talks with its European partners and the IMF for the conclusion of the first review of its economic programme as well as the government's push to secure greater investments in Greece that will be vital in helping the fragile economy recover and grow.
See also in Greek News Agenda: Gov't Pushes for Debt Relief, Less Austerity, as Improved Greek Finances Defy Projections; Greece to turn page after reforms' programme review; Greece at the end of a difficult road?
TAGS: BUSINESS & TRADE | ECONOMY & DEVELOPMENT | ENERGY | EU POLITICS | FOREIGN AFFAIRS | GOVERNMENT & POLITICS