First conceived in 1983 and presented for the first time in 1986, the Runciman Award is an annual literary award offered by the Anglohellenic League for a work published in English dealing wholly or in part with Greece or Hellenism. Named in honor of Sir Steven Runciman, the eminent Byzantine scholar, the aim of the Award is to stimulate interest in Greek history and culture culture from earliest times to the present, to reward and encourage good and accessible writing as well as to promote wider knowledge and understanding of Greece's contribution to civilization and values. In this framework, the prize may be awarded for a work in the field of history, literary studies, biography, travel and topography, the arts, architecture, archaeology, the environment, social and political sciences or current affairs; or for a work of fiction, poetry or drama. Previous winners have included Mark Mazower, Anthony Beevor, Richard Clogg and Bruce Clark.
Five books have been shortlisted for the 2017 Runciman Award: Democracy by Paul Cartledge (Oxford University Press), Landscape, Nature and the Sacred in Byzantine by Veronica della Dora (Cambridge University Press), Epigram, Art and Devotion in Later Byzantium by Ivan Drpić (Cambridge University Press), Benefaction and Rewards in the Ancient Greek City by Marc Domingo Gygax (Cambridge University Press) and Inner Purity & Pollution in Greek Religion by Andrej and Ivana Petrovic (Oxford University Press).
'The books submitted for this year's Runciman Award are a testimony to the enduring interest in Greek history and culture, which goes from strength to strength. It will be a delightful but also very challenging task for the judges to choose the winner from this short list, which showcases excellent and accessible research from the whole long span of the history and culture of the Hellenic world", stated Dr Dionysios Stathakopoulos, Chairman of the judges.
In his book Democracy: A Life, Paul Cartledge explores democracy from its glory days in the 4th century B.C., through a period of decline, and thence to the renaissance it experienced in the 17th and 18th centuries. Among questions raised are: How did 'people power' emerge in Athens, and what distinguishes Athenian democracies from other models in other Greek cities? Why has democracy been so heavily criticised throughout the ages? What risks are there in considering democracy the most valid form of government today?
In Landscape, Nature, and the Sacred in Byzantium, Veronicall della Dora comments that "in its original sense, topos is not simply a place, but an 'evocative place'…'Topos' is not simply a geographical location, a pause in space, or a node within a network; it is a dynamic rhetorical figure…'Topoi' enable us to memorize concepts and make sense of the world. The ancients, and then the Byzantines, experienced and narrated the earth primarily as a horizontal, yet richly layered, sequence of 'topoi'".

In Epigram, Art and Devotion in Later Byzantium, Ivan Drpić notes that "the flourishing of epigrammatic poetry in Later Byzantium accompanied and responded to the rise of a distinct artistic and religious culture. In this culture, icons held a central place. They focused and sustained devotional life with a singular force, unparalleled before. In both public and private settings, the Byzantines came to express their piety primarily around and through sacred images. Closely related to this development was a growing preoccupation with kosmos. Adornment as an aesthetic category and a religious gesture took on new significance under the Komnenoi. Elite artistic patronage came to reflect an aesthetic sensibility that delights in embellishment and amplification, attends to the frame, the margin, and the ornamental detail, and values visual and material splendor, even excess".
In Benefaction and Rewards in the Ancient Greek City, Marc Domingo Gygax explains that "euergetism" was "not a phenomenon but an institution: a polis-sanctioned practice of exchanging benefactions and rewards".The book covers more than 500 years of history, and adopts the standpoint of historical anthropology to identify patterns of behaviour and social practices deeply rooted in Greek society.
In Inner Purity & Pollution in Greek Religion, Andrej and Ivana Petrovic explore the inner stance of Greek worshippers, such as they appear in individual and varied guises of the pre-Platonic sources, rather than that of "the Greek worshipper" as a generalized amalgam.
The winner of the £9,000 award will be announced at a ceremony at the Hellenic Centre in London on Thursday 15 June.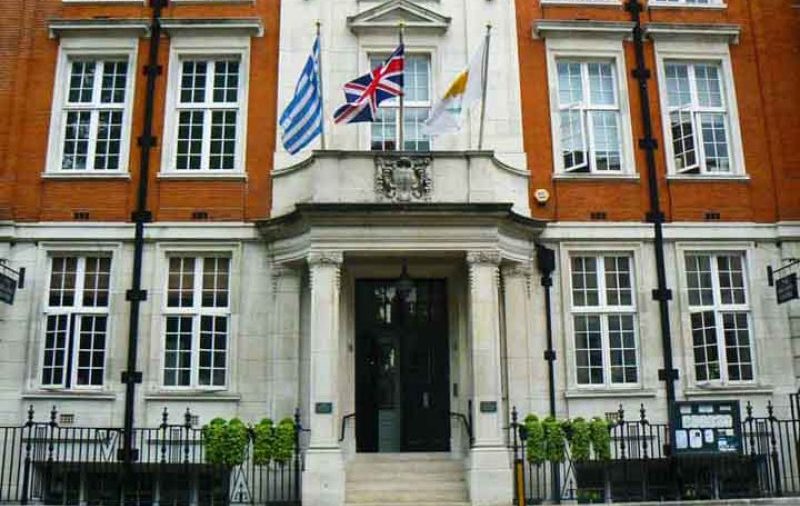 A.R.
TAGS: LITERATURE & BOOKS