The web portal Study in Greece is campaigning for the promotion and international visibility of Greek Universities and the comparative educational advantages of our country. In particular, the campaign focuses on the foreign language study programmes that Greek Universities offer to Greek and international students. The initiative is supported by the General Secretariat of Higher Education of the Ministry of Education and Religious Affairs and the General Secretariat for Greeks Abroad and Public Diplomacy of the Ministry for Foreign Affairs. In this context, a number of educational programmes and actions are presented in detail on a regular basis, such as undergraduate and postgraduate programmes, summer schools etc, to inform international students about the many foreign language options offered by Greek Universities.
Study in Greece interviewed Professors Dimitris Ballas and Thanasis Kizos, the Academic Coordinators of the International ERASMUS Mundus Joint Master Programme – Islands and Sustainability, on its features and what it has to offer to international students.
Dimitris Ballas is Full Professor (Chair in Economic Geography) at the University of Groningen. He has also previously worked as Associate Professor at the University of the Aegean. He has published widely in the fields of social and economic geography, social and spatial inequalities, the geography of happiness and well-being, regional science and Geoinformatics in the Social Sciences.
Thanasis Kizos is Full Professor at the Department of Geography, University of the Aegean. He does research in Geography, Food Science and Environmental Science, including topics such as rural development, management of agricultural landscapes, food and management systems. Some of his recent projects include Terra Lemnia and Terracescape.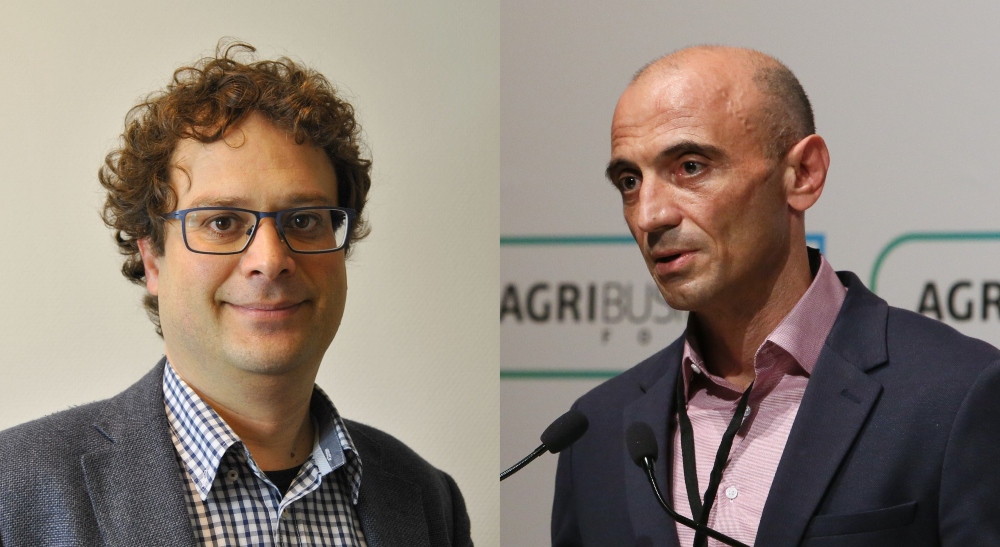 Mr Kizos and Mr Ballas, please present to us in a few words this cutting- edge International ERASMUS Mundus Joint Master Programme called Islands and Sustainability. (Both of you)
Thanasis Kizos:
The ISLANDS programme is designed to provide thorough and multi-faceted training of research skills for social science and environmental research focusing on issues pertaining to Islands and Sustainability and addressing questions such as:
What is sustainable development for islands? How can we negotiate sustainable development amidst starkly different island dynamics? How can islands move towards an ambitious and successful sustainability transitions? How can island-specific demographic and economic challenges and opportunities be met in socially sustainable ways? How can islands serve as laboratories for sustainable development? (with potential implications and applications for other types of areas and regions and not just islands).
The programme also has very strong policy relevance. At the national and EU levels, there is a growing interest in areas with "geographical specificities" or "inner peripheries" in economic, environmental and social planning and evaluation of policies and in more effective governance for sustainability. Especially for the EU, most of its own coastal islands and island regions are considered as areas with specific features in need of specific policies and management to achieve sustainability. The programme is aimed at providing graduates with inter-disciplinary research, theoretical and analytical skills in Islands and Sustainability.
We also seek to bring together island students and scholars from around the globe and to hear their voices. We provide scholarships to promising students from many islands and island nations and look to strengthen their voices and provide a platform from which they can reach global audiences.
Finally, this is a Research Masters' and students are expected to be independent and be able to plan and evaluate research. We strongly believe that this is a very important skill and we envision that ISLANDS can contribute towards the increased realization of the possibilities and opportunities of islands with a new generation of professionals and researchers of and for islands.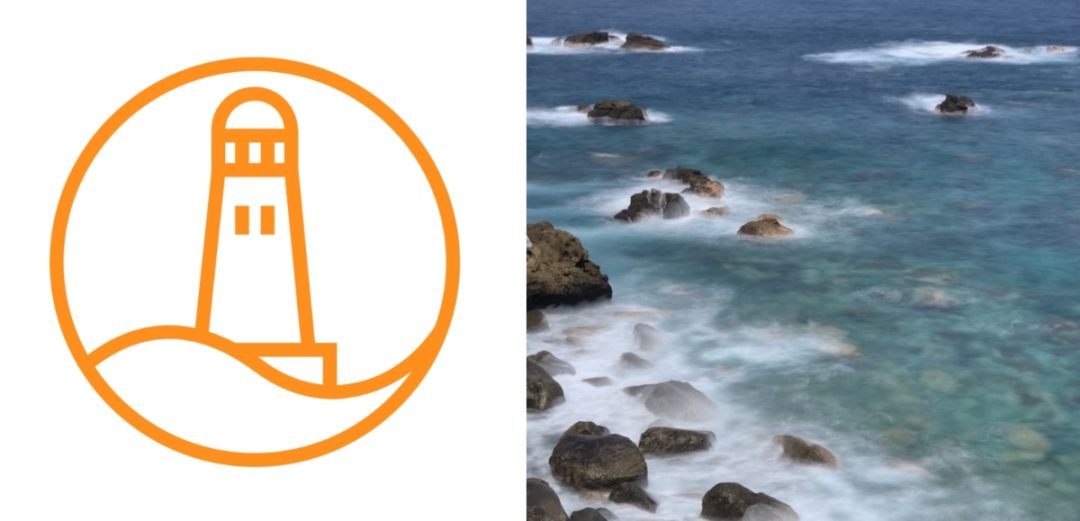 Dimitris Ballas:
ISLANDS is a very ambitious programme giving prominence to islands as special cases for sustainable development. The programme provides thorough and advanced inter-disciplinary research training of students from all around the world in a wide range theoretical and methodological issues pertaining to islands and sustainability and considers key qualities of islands including their remoteness, small size (compared to the mainland), vulnerability, isolation and inter-dependencies with the mainland and other islands. The programme also covers key socio-spatial, economic and environmental planning issues relating to regional and island-related policies.
In addition, ISLANDS students are challenged to blend different perspectives towards sustainability and to research possible sustainable futures building via a multi and interdisciplinary approach. To that end, the programme is designed in a way that allows students maximum scientific freedom to learn and discover as well as developing serious scientific research skills.

This programme is offered jointly by the Universities of Groningen (Netherlands), the Aegean (Greece), Las Palmas de Gran Canaria (Spain) and the University of Iceland. How did these collaborations come into place and which are the benefits for the graduates? (Both of you)
Dimitris Ballas:
The programme is the outcome of long-standing discussions and research and education collaborations (including joint organization of relevant summer schools) between all partners. The original idea for the programme was conceived nearly 10 years ago with the idea of a novel joint degree offered exclusively by island-based universities using Prof Thanasis Kizos' network of contacts and collaborations with island-based-universities (including the University of Las Palmas de Gran Canaria). I was also part of this proposal with minor role at a time that I joined the University of the Aegean. When I moved to Groningen in 2017 we continued the discussions. Being inspired by and building upon Thanasis' original idea, I coordinated a renewed effort aimed at combining the previous proposal with a very successful Research Master programme in Spatial Sciences at the University of Groningen and also involving more partners from my network and research associates, such as the University of Iceland.
Thanasis Kizos:
The ISLANDS programme is based on a powerful combination of Universities building on long-standing previous collaborations, making the most of both the expertise and experience of the University of the Aegean other island-based universities with that of the Faculty of Spatial Sciences at the University of Groningen, one of the largest and top schools of Geography in Europe (comprising four departments: Cultural Geography, Demography, Economic Geography and Planning) and globally based in the second oldest university in the Netherlands and one of the oldest in Europe and in the world.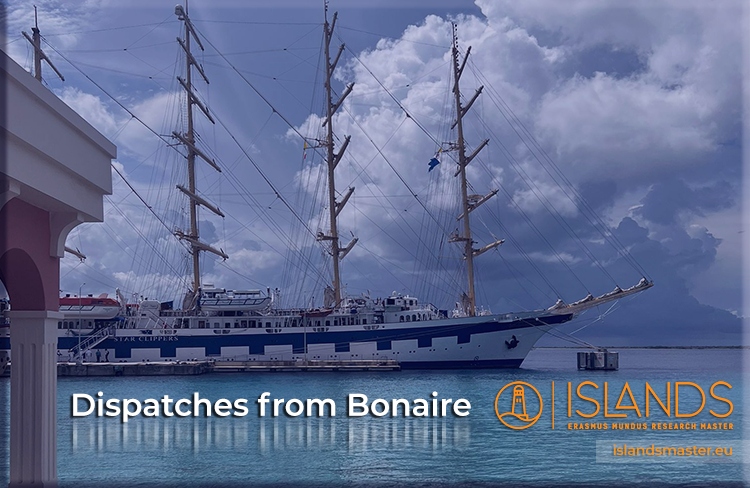 Mr Kizos, since the application period has just started, please tell us, which are your expectations in terms of attracting international students? (Mr Kizos)
Thanasis Kizos:
As I said earlier, we seek to bring in students from around the globe from as many islands and island nations as possible. The first two intakes, the one of the first year and the one that has just completed its selection has proven very promising. We have managed to attract many interested and aspiring students in terms of numbers and quality, while ensuring geographical diversity and especially from islands. We have students from Asia, Africa, the Americas, Oceania (the following year we will welcome our first student from Fiji) and some Europeans. We are certain that this inflow will continue and we are eager to interact with as many island students as possible and learn from them, broaden our and their perspectives and approaches.
Mr Ballas, you are working abroad as you are a Full Professor of Economic Geography at the University of Groningen, so how would you evaluate Greek Universities in comparison with those in the Netherlands ones for example?
Dimitris Ballas:
Having studied in Greece for my first degree and also having worked in both Greece and prior to that in the UK and now in the Netherlands, I feel that the Greek Universities are widely comparable and competitive in terms of teaching and research (both in terms of content as well as quality) and with particular comparative strengths; there are still many areas where there is considerable room for improvement (especially in terms of internationalisation), depending on the field of study. I feel that the University of the Aegean in particular is a very dynamic higher education institution both in terms of teaching and research with academic staff that have very strong research track record (especially in specialised fields for which Greece is renowned for, such as islands and sustainability, the subject matter of the ISLANDS programme). When comparing the Greek Universities and in particular the University of the Aegean to Dutch Universities, I strongly feel that there is great potential for them to offer comparable degrees in English (and the implementation of the ISLANDS programme as well as other Erasmus Mundus programmes in which the Greek Universities are involved in are an excellent example highlighting this potential!). In my Faculty at the University of Groningen as of 2017 all degree programmes, undergraduate and post-graduate are offered exclusively in English. I feel that there is very strong potential and a great opportunity for Greek Universities to offer more educational programmes in English, both at undergraduate and postgraduate level. This would attract more international students in Greece and the resulting internationally diverse classroom it would enrich the learning experience both for them and for the Greek students.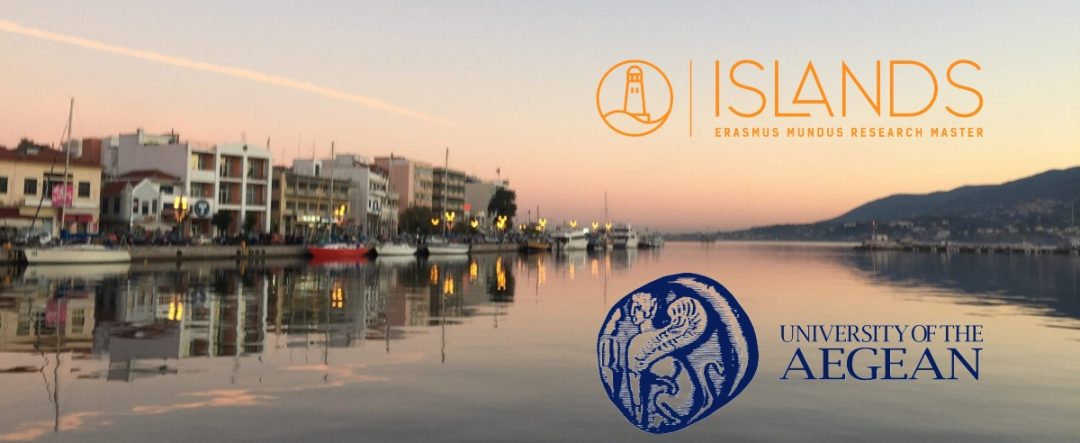 How do you see the efforts for extroversion, through the foreign language masters, the international cooperations, the delegation of US universities in Greece for joint research, exchange knowhow, double or joint degrees. (Both of you)
Dimitris Ballas:
I feel that these efforts are very promising and a great basis for more! And the ISLANDS programme is an excellent example of such efforts as it is aimed at strengthening European identity through education and culture by enhancing collaborations between academics in Europe and engaging with key European territorial and social cohesion issues that are extremely relevant to this programme.
Thanasis Kizos:
I agree with Dimitris that all these are very promising starts. I feel that the interaction with foreign students provides to Greek students another perspective into their studies and the opportunities they can offer, but also a different experience. We also feel that the broad geographical reach of ISLANDS and their students enriches the University and our Department in general.
Read also via Greek News Agenda: Study in Greece: Professor Petros Gaganis presents the MSc in Environmental Science, Policy & Management (MESPOM) at the University of the Aegean
N.M.
TAGS: EDUCATION | ENVIRONMENT