Greek News Agenda pays tribute to a pioneer of the Greek modernist movement, Alex Mylona (1920-2016) -also known as Alexandra Bogdanou- the sixth anniversary of whose death is marked today, 25 May 2022.
Alex Mylona's artistic quest
The Athenian sculptress' artistic talent was evident from an early age. She took her first painting lessons at the age of 8-10 and studied at the Athens School of Fine Arts under Michalis Tombros. Beginning with works in stone or bronze that focused on the human form characterized by stylization and accentuation of volume, the artist progressively advanced towards abstraction. Her acquaintance with artists of international modern art and her close connection with Paris, where she kept a studio and spent much of her time after 1960, played a pivotal role in shaping her personal style.
Her themes remain anthropocentric, but forms are schematized and acquire expressionistic features that are highlighted by the use of metal as her primary material. Later on, in her mature works, she also uses cement and marble. Whatever the material she uses however, the art of Alex Mylona always succeeds in transmuting emotion and molding its vital relationship with the world; in touching the secret of existence, birth and death, motherhood and love; in combining the myths of the ancient Greek world – the birth of Aphrodite, the Minotaur and Medea – with the spirituality of Byzantium.
Throughout her 50-year career, Alex Mylona presented her work in numerous solo and group exhibitions, both in Greece and abroad. More specifically, her first solo exhibition was held in Athens in 1955 and about a year later she became a founding member and vice president of the Greek Women Artists Association. She also represented Greece in major international exhibitions and fairs, including Venice, Sao Paolo and Montreal Biennials.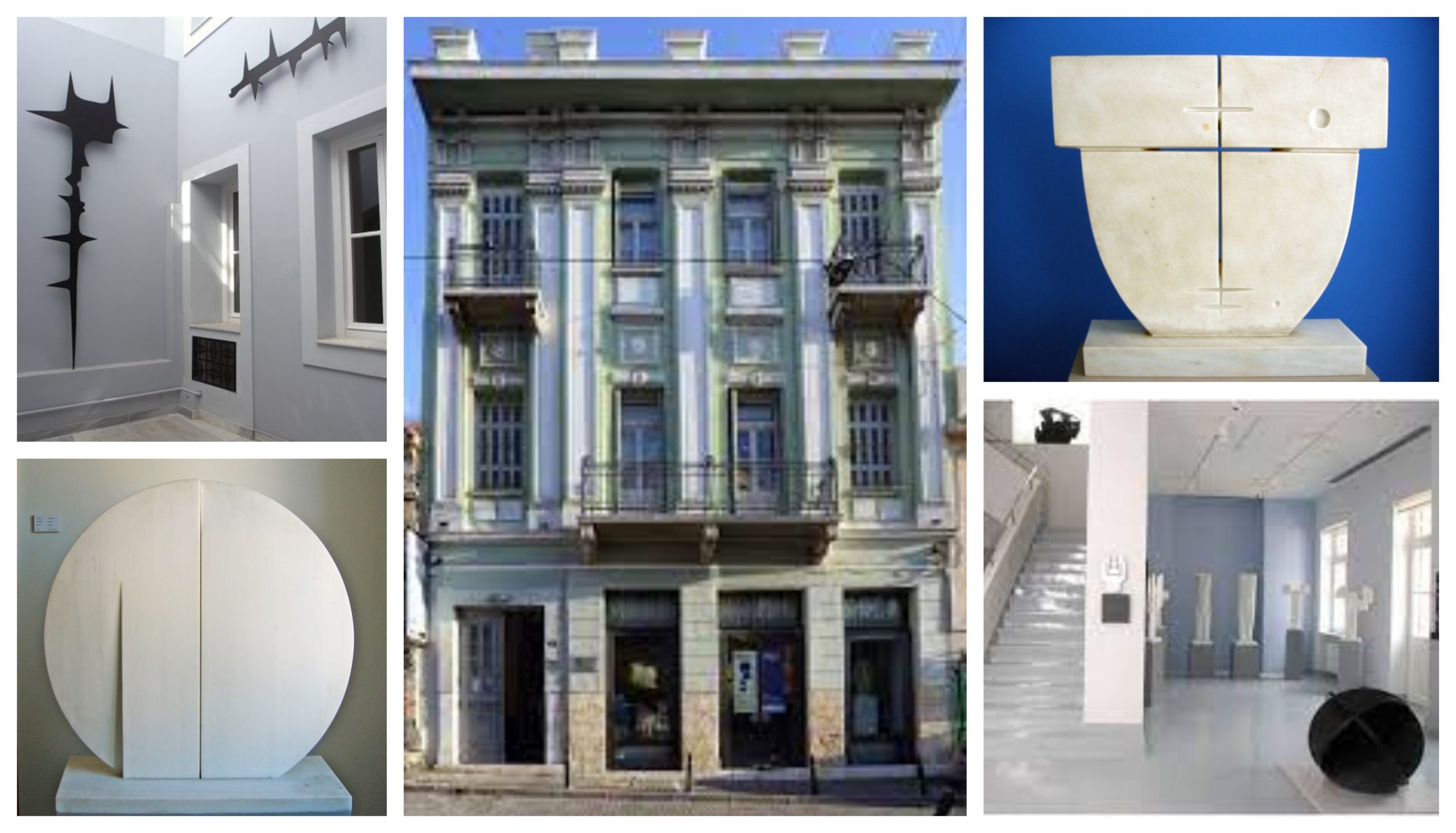 The Alex Mylona Museum
In the mid-90s, the artist settled permanently in Greece and in 2004, the Museum of Contemporary Art -Alex Mylona was inaugurated. Located in the area of Thission – in an impressive neoclassical building that was built in 1920 by the architect Vasilis Tsagris – the Museum provides visitors with a rare journey into contemporary art through the work of Alex Mylona. It also hosts temporary exhibitions, such as "In the sculptor's studio" show (running through September 11, 2022), with representative cases of internationally renowned sculptors (e.g. George Zongolopoulos and Yannis Pappas) – whose work became a point of reference for Modern Greek art in the first post-war decades- models in clay and plaster, materials, equipment and photos of the sculptors' themselves at work in their real workshops capture the atmosphere of those creative spaces.
In 2018, the Alex Mylona Museum joined forces with four of Thessaloniki's biggest art venues (the State Museum of Contemporary Art, the Macedonian Museum of Contemporary Art, the Thessaloniki Museum of Photography and the Contemporary Art Center of Thessaloniki) to found the Metropolitan Organisation of Museums of Visual Arts of Thessaloniki – MOMus. It is worth noting that the Greek Section of the International Council of Museums (ICOM-Hellenic National Committee) recently chose MOMus as the honored organization for the International Museum Day (18 May 2022). Bearing in mind that this year's theme was "The Power of Museums", ICOM thus acknowledged MOMus' scientific, educational and cultural work, as well as its dynamic presence in the visual arts sector.
Watch video "Alex Mylona 1920-2016", © MOMus
More info: visit MOMus-Alex Mylona Museum website and blog
See also on GNA:
E.S.
TAGS: ARTS | FESTIVALS | GLOBAL GREEKS