Can a country reverse its negative image? What methods can Public Diplomacy (PD) use to enhance a country's image? How can positive momentum be used to sway public opinion? Has the public image of Greece changed over the past few months? The internationally renowned Professors Nicholas J. Cull (University of Southern California) and Stathis Kalyvas (University of Oxford), will be asked to address these -and many more- questions during the first online "Greek PD Talks" titled "Turning the Tide: How to reverse a negative image – The case of Greece", on Thursday, June 18th, 2020 at 19:30 (Αthens local time).
The initiative
The "Greek PD Talks" is a forum inaugurated this year by the Secretariat General for Public Diplomacy of the Greek Foreign Ministry, providing a platform for a vibrant exchange of views and best practices on Public Diplomacy affairs.
The first round of the PD Talks discussion focuses on how to better manage and promote the country's national image, a priority of the Secretariat General for Public Diplomacy, which gains an additional interest in the post-pandemic era, taking into account the positive momentum reflected in international reports on Greece.
Deputy Minister of Foreign Affairs for Diaspora Greeks, Konstantinos Vlasis and Secretary-General for Public Diplomacy, Religious and Consular Affairs, Constantinos Alexandris will give welcome speeches, while Renee Maltezou, Reuters political and general news correspondent, will moderate the discussion.
The Speakers
Nicholas J. Cull is Professor of Public Diplomacy and Founding Director of the Master's Program in Public Diplomacy at the University of Southern California's Annenberg School for Communication, as well as a USC Center on Public Diplomacy (CPD) Faculty Fellow. An acknowledged pioneer in Public Diplomacy, his research, and teaching focus on the role of public engagement in foreign policy. He is a prolific writer and his most recent book is "Public Diplomacy: Foundations for Global Engagement in the Digital Age" (Polity, 2019). He has lectured widely around the world, frequently as a guest of diplomatic academies or foreign ministries and public diplomacy agencies.
In a recent interview to Greek News Agenda, Professor Cull spoke, among others, on Greece and the need for the country to listen and understand its strengths, as well as its vulnerabilities in international opinion having though the unique advantage of people's pre-existing emotional connection to its ancient world.
"The first thing that every initiative in PD must begin with is listening. Greece needs to listen to understand its strengths and its vulnerabilities in international opinion. We know that reputations change quickly so the government may be frustrated to find that many international ideas are out of date. This can work in your favor when outside perception is slow to pick up on failings which seem obvious to residents. The US and UK both are seen rather more favorably overseas than many at-home would expect. One of the unique advantages of Greece is the pre-existing emotional connection which people have to its places: the site of Olympus or Thermopylae. It seems as astonishing to see these on road signs as it would be to see signs for places in Lord of the Rings or Star Wars. Yet Greece has often done little to take advantage of the link between the inner-mental place and the real-world location on Greek territory. (…) Greece has done more for the Gods we've outgrown than the mortal concepts we are still working with, and I wonder if there is a way to invite the world to share in the memorialization and further perpetuation of those ideas".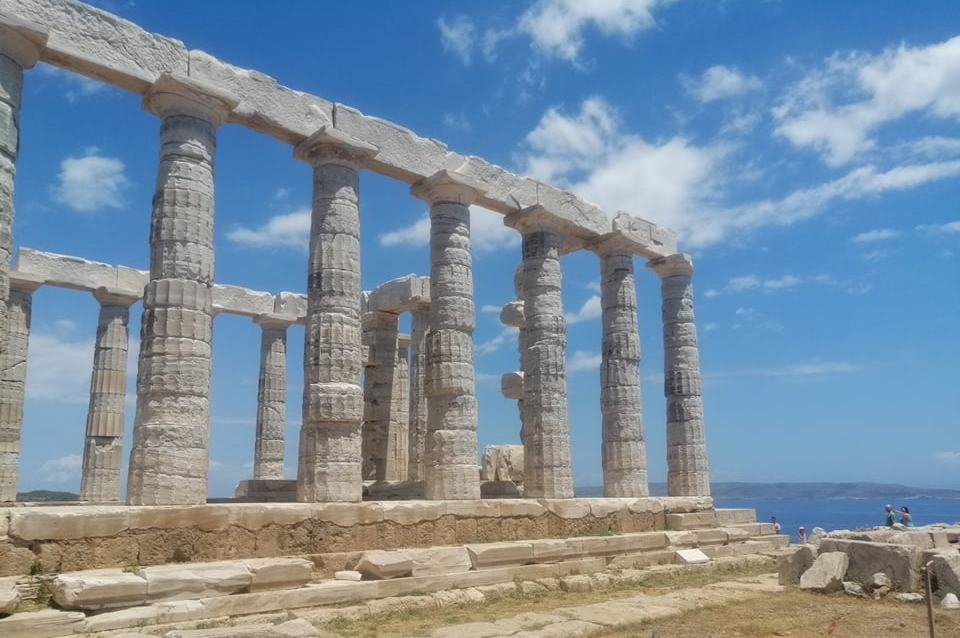 Stathis N. Kalyvas is the Gladstone Professor of Government in the Department of Politics and International Relations and a Fellow of All Souls College, at the University of Oxford. Until 2018 he was Arnold Wolfers Professor of Political Science at Yale University, where he also directed the Program on Order, Conflict, and Violence and co-directed the Hellenic Studies Program. As an active participant in Greek public discourse, Professor Kalyvas has published, amongst other works, "Modern Greece: What Everyone Needs To Know" (2015), combining economic and political-science findings on the economic crisis with a discussion of Greece's history.
In an interview to Greek News Agenda, in 2016, Professor Kalyvas spoke, among others, on how the economic crisis informs Greek identity/ies, and how Greeks can reconstruct their self-perception in a positive perspective.
"The crisis is not a uniform process and it has affected public perceptions in Greece in a variable manner throughout the past years. I have the feeling that after a period of denial, there is at present a process of reconciliation with the hard economic reality, which is a precondition for making the necessary changes. Of course, whether these will take place is a completely different story. If Greece succeeds, however, this will likely shape the self-perspective of Greeks in a more positive direction, stressing the (presently feeble) ability to self-correct in the face of adversity".
To register for the first Greek PD Talks: click here
The Greek MFA's Sec-Gen for Public Diplomacy launches the first Greek #PDTalks webinar
See also: "Public Diplomacy in Practice": Inaugural seminar of the Secretariat General for Public Diplomacy; Sec-Gen for Public Diplomacy, Religious and Consular Affairs Constantinos Alexandris on building the new image of Greece; The practice of Greek Public Diplomacy and its contribution to the country's image abroad
E.S.
TAGS: ATHENS | CIVIL SOCIETY | FOREIGN AFFAIRS | GLOBAL GREEKS | HERITAGE | HISTORY | INNOVATION | INTERNATIONAL RELATIONS | MEDIA | RECOVERY | REFORMS