Greek literature goes back to Homer's epics, the first works of European literature (8th century BCE), while the cultural production of Classical Greece has become part of the common heritage of the Western world. Yet, when it comes to the Classics of Modern Greek literature – with few exceptions – they are hardly known to readers beyond the country's borders. As Aris Laskaratos, founder of Aiora Press, explains, "In the early 90s I had first-hand experience of this, when I worked as a conference interpreter in Brussels. I met people from all over Europe. Most of them were readers, but didn't know anything about Modern Greek literature. Yes, they knew Kazantzakis, and some knew Cavafy. But that was it".
Aiora Press is an independent publishing house in Athens, committed to promoting Greek literature beyond national borders. Operating since 1997, it has been publishing a selection of books on history, politics, social and human science, literature, theatre, self-help, eastern philosophy, as well as children's books. It addition, Aiora also publishes important works of ancient and modern Greek literature in translation. Its series include: Modern Greek Classics, Contemporary Greek Fiction, and Pocket Greek Library, which features the best of ancient Greece in pocket-sized hardcover editions.
In 2011, Aiora started publishing Modern Greek Classics, translations of literary works by the most acclaimed Greek writers and poets since the 19th century – a tour of different forms, authors and periods of modern Greek literature. "These are significant works, whose literary value transcends place and time; they deserved to be made available to an international readership", explains Aris Laskaratos. "We knew it wouldn't be easy, but we believe there is always a place in the market for quality". The first titles were mainly short stories and poetry – Vizyenos, Papadiamantis, Cavafy – whereas novels were added later.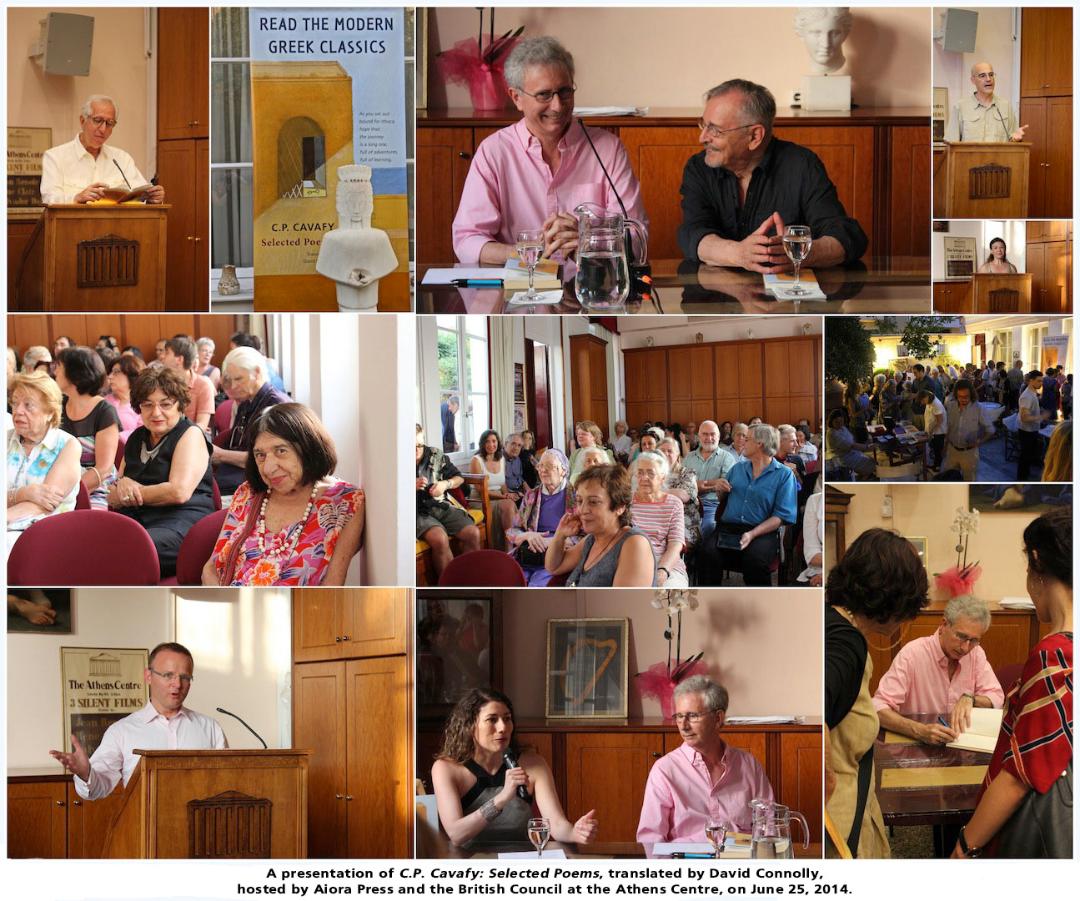 The series currently comprises fifty-five books, works of more than twenty modern Greek writers and poets translated in eight languages, as well as three anthologies (Greek Folk Songs, Rebetika, and Greek Folk Tales). The works included form a collection that spans over 150 years, with currently resonant themes, such as migration and displacement; religious dogmatism, sexual and gender identity; the dualities of North-South, East-West and ancient-modern; war and resistance; socio-political change; and life under austerity.
The English-language series features major Greek poets, including Cavafy, Seferis and Elytis, Vrettakos and Engonopoulos, as well as masterpieces of modern Greek literature such as Pope Joan by Emmanuel Roïdes, Moskov Selim by Georgios Vizyenos, A Prisoner of War's Story by Stratis Doukas, Serenity by Ilias Venezis, The Great Chimera by M. Karagatsis, The Other Alexander by Margarita Liberaki, The Flaw by Antonis Samarakis, among others.
"Every good book deserves a good translator", notes Laskaratos and for this reason Aiora places great importance on translation. "We are privileged to work with acclaimed translators in all languages". Most translations are in English, French and Italian but there are also translations in German, Russian, Spanish, Portuguese, Dutch and Finnish. "Editors' and proofreaders' contribution is vital in publishing, even more so in our case: an independent publisher producing books in many different languages", he adds. As for the presentation of the books, they feature original covers crafted by contemporary Greek artists, while book design is done in-house.
When it comes to marketing the book, "we saw the significance of Greece being a travel destination as an opening to introduce Modern Greek literature to new audiences". In Greece Aiora's books can be found in bookshops, art shops and major museum shops, while in Europe they can be ordered from bookshops through local distributors in the UK, Italy and Belgium (also covering France and Switzerland). They are also available online through Aiora's e-shop and major online booksellers.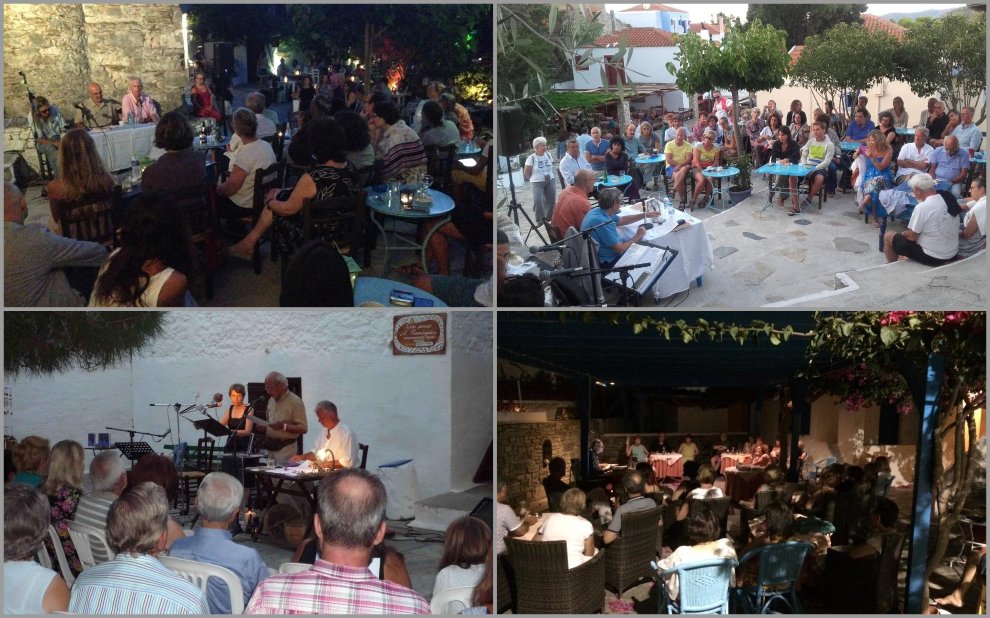 Book-launch events have taken place in London, Paris, Frankfurt, Torino, Palermo and other European cities. Since 2015, Aiora has also been organizing SUMMER BOOK EVENINGS, that is annual evenings of readings and music often held on Greek islands. Among them: Book critic and journalist Thomas Plaul presented Papadiamantis in German against the backdrop of Papadiamantis Museum in Skiathos; translator David Connolly gave a talk on modern Greek literature in Alonnisos; Rebetika was presented by rebetika-songs specialist and performer George Makris accompanied by a rebetika band also in Alonnisos; Anne Personnaz presented her French translation of Ritsos' poetry in Paros; and Greek Folk Songs was presented by translator Joshua Barley in Zagori and Kardamili in mainland Greece.
It should also be noted that AIORA's Modern Greek Classics 2018 project, including the publication of eight works of Greek literature in translation (four in English, two in French and two in Italian), was selected by Creative Europe, an EU programme promoting the transnational circulation of European literature.
A.R.
Read also: BOOK OF THE MONTH: Rebetika – Songs from the Old Greek Underworld; BOOK OF THE MONTH: 'Greek Folk Songs' – A Bilingual Edition that Sheds Light on the Greek Demotic Tradition
TAGS: LITERATURE & BOOKS | READING GREECE