The 2016 cross-cultural year between Russia and Greece was officially inaugurated at the Acropolis Museum, on Friday, March 11, by the Russian Deputy Prime Minister Sergei Prikhodko, Culture Minister Aristidis Baltas, Acropolis Museum president Dimitris Pandermalis and director of St. Petersburg's Hermitage Museum, Mikhail Piotrovski.
Among multiple areas of activity, the joint Greco-Russian initiative aims to build mutual beneficial partnerships with substantial economic results in new fields of scientific, academic, business and tourism synergies, as well as to strengthen the close historical and cultural ties between the two nations and to promote each county's culture to the other. A special website for the Year of Greece in Russia by the Secretariat General for Media and Communication has been promoting the initiative in Greek and Russian.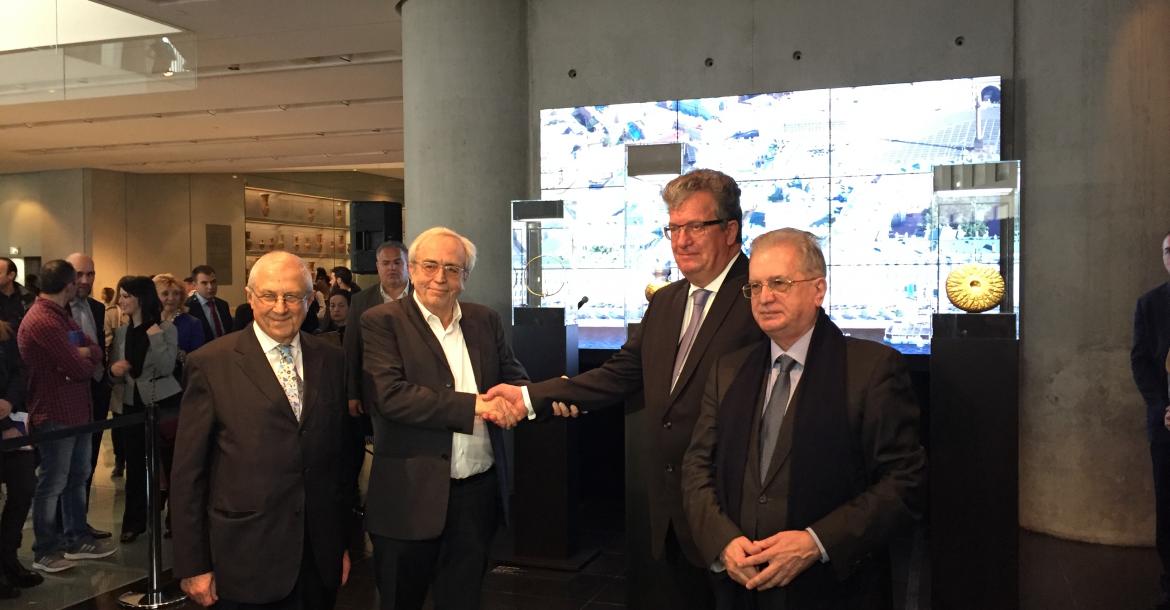 At the inaugural event at the Acropolis Museum, Culture Minister Aristidis Baltas and Russia's Deputy Prime Minister Sergei Prikhodko signed an agreement certifying the program exchanges and events organized by the two countries and presented the opening exhibition of the three golden Scythian treasures from the Hermitage Museum. "It is a dedicatory year that wants to highlight not only the ties with the past and the friendship of the two peoples but also to respond to the crisis facing Greece, Russia and the surrounding region", said Baltas at the inauguration event. Confirming that the two countries count thousands of years of political, religious, historical and cultural ties, Prikhodko stressed that this "Greece-Russia year will contribute to the effective strengthening of relations between our countries and will boost trade and economic cooperation".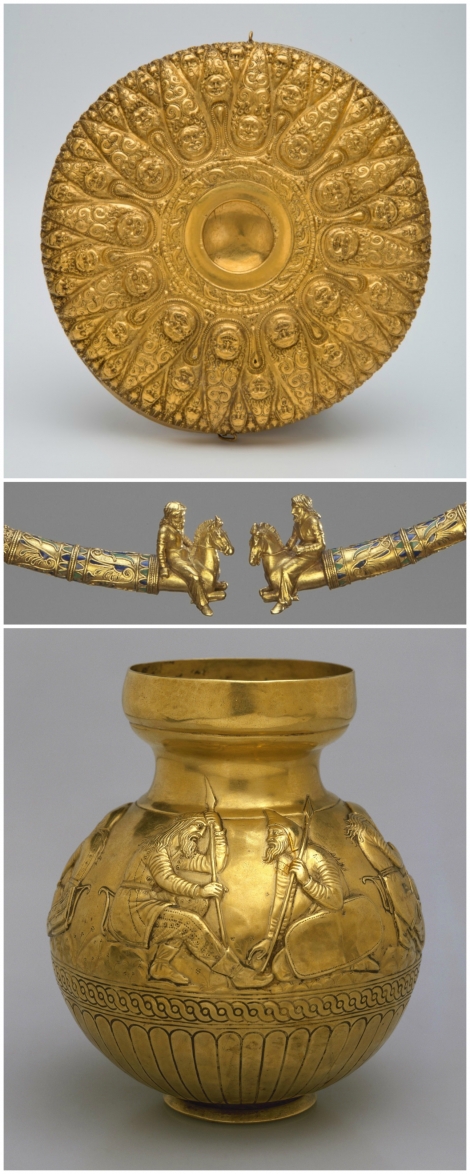 A series of cultural events have been planned in Athens and Moscow this year, including archaeological exhibitions which start with two introductory initiatives: the presentation of a marble statue of the Archaic Kore (7th century BC) from the collection of the Acropolis Museum at the Hermitage Museum in St Petersburg, Russia, and the exhibition of three golden objects from the Hermitage's collection of Scythian treasures at the Acropolis Museum. The three exhibits, two vessels and a piece of jewelry are part of a unique Scythian grave context of the 4th cent. BC, that was discovered in 1830 in the royal tumulus Kul Oba in Crimea. These masterpieces of metalworking were crafted by the Greek colonists at Crimea that had developed a close relationship with the nomadic Scythians, based on the commercial exchanges between them. The president of the Acropolis Museum, Dimitris Pandermalis, welcomed the exhibition, as "a testament to the close relations between Greeks and Scythians" while the Director of the Hermitage Museum, Mikhail Piotrovski felt honored to present Hermitage's best exhibits in one of the most modern and large museums in the world.
The day before (10.3), Deputy PM Sergei Prikhodko met with Prime Minister Alexis Tsipras, where they both confirmed their countries' intention to further the all-round development of bilateral relations and cooperation in all fields.
TAGS: ARCHEOLOGY | FESTIVALS | GOVERNMENT & POLITICS | HERITAGE